On Demand: Industry City Smart Mobility Summit at MWC Las Vegas 2022
Industry City 5G Showcase Partner: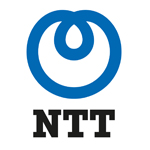 Smart Mobility Summit Headline Sponsor: 
View the Industry City Smart Mobility Summit Sessions from MWC Las Vegas 2022, which include Smart Mobility on the ground and in the air, as well as the role of mobile technology and big data in the logistics industry.
Smart Mobility on the Ground: Towards Safer Roads and Greener Highways
Shaped and expedited by pivotal technological innovation, Smart Mobility creates smoother, greener and more efficient travel experiences as well as ample opportunities for mobile operators, automotive manufacturers, and service providers to offer value-added services to their customers.
Smart Mobility in the Air: The Soaring Transformational Opportunities of 5G
Cellular communications for drones have opened a wealth of business opportunities in Advanced Air Mobility. 5G technology is key to developments in this area as it allows drones to fly beyond visual line of sight, to transmit data at high bandwidth, and to support low latency requirements for drones to communicate in real-time. This session explores several opportunities in Advanced Air Mobility – from search and rescue to autonomous inspection and drone surveillance. Experts will also discuss challenges faced in new business development and offer advice for successful cross-industry collaboration.
Moving Goods Without Bounds: How Mobile is Changing the Logistics Industry
In a world where consumers expect same-day deliveries and businesses rely on forecasted stock delivery times, the worldwide supply chain disruption has put a complex and already strained industry under further pressure. The need for the digitalisation of the global logistics industry has never been clearer – or more pressing. In this session, industry experts will explore how mobile technologies and the use of big data intelligence can herald in a new age for the logistics industry.