Mobile 360 APAC – 'Digital Enterprises' IoT Session
Learn how to deliver secure global IoT services with 4G and 5G networks for enterprise's needs
The global number of cellular IoT subscribers increased by 12 percent during 2020 to reach 1.74 billion, despite the negative impact from the Covid-19 pandemic. That number is estimated to grow to almost 4 billion IoT devices connected to cellular networks worldwide by 2025. Enterprises always look for seamless, secure connectivity and edge-cloud capability to support their IoT devices, and possibility connect more than one network. How MNOs enhance their IoT offer to support enterprise needs? Discuss the challenges on scalability and share latest development.
The target audience of the Day 3 are MNOs who are responsible the enterprise business, IoT product or technology, and also vertical industry players and enterprises, related parties in addition to tech and solution enablers.
Topic
Speaker
Session Host: Eric Yu, Senior Marketing Manager IoT, GSMA
Fireside Chat: How private, public and hybrid networks meet the enterprise IoT requirements?
Paul Hodges, Senior Vice President, Asia Pacific, Syniverse Technologies
Jo Gilbert, Technical Director & Manufacturing Lead, GSMA
Panel: How MNOs enhance their IoT offerings to drive enterprise solutions?
Discuss the challenges on scalability and share latest development
Moderator: David Turkington, Head of Technology APAC, GSMA

Charles Ridler, Head of IoT Business Development, Telstra
Christopher Soon, Head of Enterprise Solutions (5G & IoT), Celcom Axiata
Johnson Chang, EVP of Mobile IoT Turnkey Solution in Transportation, Nietzsche Enterprise (NHR)
Kai Li, Chief Product Officer, China Unicom Internet of Things Company
Kathiravan kandasamy, Senior Product Management Director, Syniverse Technologies
Dr. Reduan Hasan Khan, Head of B2B Products, dtac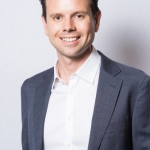 Charles Ridler
Head of IoT Business Development, Telstra
Charles Ridler is an accomplished technology and business leader with broad experience developed in telecommunications, investment banking, private equity, corporate development / M&A and various Boards.
Charles currently is Head of IoT Business Development at Telstra, while also serving as Chairman of Telstra's electronic security business Sapio. The IoT portfolio is a high growth portfolio that extends globally, with the key remit of helping businesses transform and improve their operations by utilising increased data insights. While Charles began his professional career in investment banking, he moved into Telstra as part of the Mergers and Acquisition team, where he led growth and acquisitions across Health, Mobility and Enterprise IT sectors. Charles holds a Bachelor of Business from University of Technology Sydney, and is a Graduate of the AICD.

Christopher Soon
Head of Enterprise Solutions (5G and IoT), Celcom Axiata
Chris has more than 20 years' experience in the Telecommunications and Technology industry in Malaysia and Singapore and brings with him expertise amongst others in 5G & IoT Solutions as well as in depth knowledge of the Content and Messaging Services.
In his current role as Head of Enterprise Solutions in 5G & IOT for Celcom Axiata, Chris is responsible in building the overall IOT business & product strategy, developed key strategic partnerships as well as providing overall leadership and guidance to the team in growing the IoT portfolio and delivering its revenue targets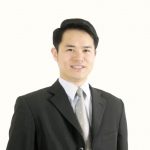 Johnson Chang
EVP of Mobile IoT Turnkey Solution in Transportation, Nietzsche Enterprise Co., Ltd.(NHR)
Johnson Chang is the Executive Vice President of Taiwan based Nietzsche Enterprise(NHR), a leader in commercial IoT solution implementations at scale. He has hands-on IoT operations and providing turnkey solutions to many cities(B2G) and tier-one companies(B2C) around the globe. The applications include Nation-scale NB-IoT Parking Sensors, Cross-continent NB-IoT Container Custom Padlock, and NB-IoT Auto-pair GPS Tracker…etc.
Johnson Chang has over 20 years of field sensor, telecom and wireless experiences in both the B2B and B2G spaces. He works as a frontline IoT product strategist and a certified leadership coach, PSP in California, pursuing his lifelong passion in transportation by building multiple turnkey solutions in Parking Sensor, Fleet Tracking, Container Security Padlock, as well as Environment Monitoring Sensors.
With a wide variety of span in real world IoT experiences at scale, he has also become technology writer, self-media guest and keynote speaker in all kinds of international IoT forums and seminars. His efforts in coaching start-ups in the incubation centers also encourage many teams in winning awards and fundraising.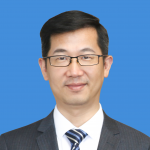 Kai Li
Chief Product Officer, IoT Division, China Unicom Digital Technology Co., Ltd.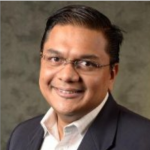 Kathiravan Kandasamy
Senior Product Management Director, Syniverse
Kathiravan is a Senior Product Management Director in the Carrier Business Unit of Syniverse. He is responsible for the management and growth of products that form Syniverse's IoT and Private Wireless pillars. These Next Generation Solutions drive the development of emerging connectivity products, such as Global SIM & eSIM, Private LTE, Sponsored Roaming, Open Connectivity Complete and Secure Global Access, and combine them in seamless ways to support various IoT use cases.
Kathiravan has been in the telecommunications industry for over 20 years and has been deployed around the world to deliver products and services, specializing in new product introduction. He has a bachelor's degree in computing (Hons) from University of Portsmouth, UK, and has been PMP certified since 2009.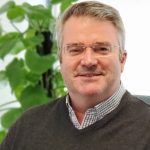 Paul Hodges
Senior Vice President, Asia Pacific, Syniverse
Mr. Paul Hodges is the Senior Vice President of Asia Pacific for Syniverse Technologies, based in Hong Kong and leading the company's business in Asia Pacific with responsibilities for Sales teams and customer accounts throughout the region.
Mr Hodges has over 25 years' senior management experience at some of the world's leading telecoms organizations, including HK Telecom CSL, Hutchison Telecom, Nokia Siemens Networks, Smartfren, Globetouch and Syniverse.
While at HK Telecom CSL, Mr Hodges served as a Board Member of both Bridge Mobile Pte., headquartered in Singapore and of New World Mobility Ltd. in Hong Kong. From 2008 to 2011, Paul served as the Chairman of the GSM Association, Asia Pacific RIG, which represented the interests of the Asia Pacific mobile operators on the GSM Association.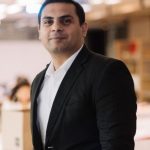 Dr. Reduan Hasan Khan
Head of B2B Products, dtac (Telenor Group)
Reduan Hasan Khan leads dtac's B2B Product Division and is responsible for IoT, Cloud and 5G Business solutions. With over 15 years of industry experience, he has a proven track record in developing successful Enterprise ICT practices in multiple markets. He has deep expertise in design, development, delivery, and management of IoT, Cloud and 5G Solutions.
Dr. Khan held multiple senior leadership positions across Telenor Asia. He obtained his PhD degree in Machine-to-Machine Communications from the University of Newcastle, Australia. He's also a senior Member of IEEE.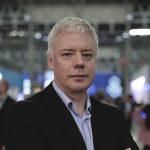 David Turkington
Head of Technology, APAC, GSMA
David Turkington is the Head of Technology for the GSMA Asia Pacific. David is responsible for driving the technology direction of the GSMA across the APAC region and working with its membership to execute key technology initiatives. Prior to joining the GSMA, Davis held senior positions in companies including Pixel Networks, Ericsson, SmarTone, Nokia and British Telecom.
Eric Yu
Senior Marketing Manager, IoT, GSMA
Eric is a technical and experienced go-to market lead who drives strategic marketing planning and solution marketing for Mobile IoT (LPWA) and Industry 4.0 globally in the GSMA. He has driven various key industry initiatives including GSMA Innovation City technology showcase, Mobile IoT logo launches and collaborative marketing group.
Prior to joining GSMA in 2017, he was the performance marketing manager for demand generation in Cloud IaaS (SoftLayer), PaaS (Bluemix) and Cybersecurity in IBM, directing US$500k annual marketing investment.
With diversified solution marketing expertise in Windows, Office 365, virtualisation, tablets and mobile handsets, he also managed segment and stakeholder marketing in education and public sector in Microsoft.
He holds a master's degree in marketing and a degree in industrial & systems engineering.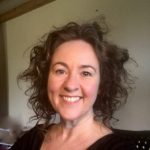 Jo Gilbert
Technical Director & Digital Industries Lead, GSMA
Jo Gilbert is a Technical Director at the GSMA. She leads the GSMA Digital Industries activities which brings together mobile network operators, enterprises, and the wider ecosystem to connect the benefits of 5G in the industrial sector.  With a career spanning 20 years in the telecom sector, Jo has supported organisations to harness new and emerging technologies such as identity, IoT, big data, artificial intelligence and 5G.