Talk to 5G IoT Experts – Carsten Ahrens, CEO, Giesecke+Devrient Mobile Security
Creating confidence for successful IoT deployments leveraging 5G
Carsten Ahrens, CEO of Giesecke+Devrient Mobile Security shares his insights about:
the importance of cybersecurity in IoT device deployment
the impacts of 5G technologies to the landscape of security and how G+D is supporting those impacts
G+D's enterprise security strategies with the introduction of eSIM & iSIM
Speaker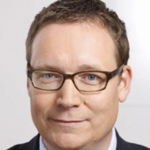 Carsten Ahrens
CEO, Giesecke+Devrient Mobile Security
Carsten Ahrens is Chief Executive Officer of Giesecke+Devrient Mobile Security, a leading global provider of physical and digital solutions for private banks, connectivity service providers, chip and hardware manufacturers.
Having completed his studies in electrical engineering at University of Hannover, he brings more than 25 years of experience in various management positions in international telecommunications and IT companies.
Prior to his current position he served as CEO/CTO of Funkwerk AG and CEO Ericsson, Germany.
His professional career includes software development for the first GSM network in the world, running the Strategic Product Management for Telco Management Solutions at Ericsson in Sweden and in building up Ericsson Consulting in Germany. He's also build up Atos Origin's (now Atos) telco business in in Germany.
Watch Carten's presentation at 5G IoT Summit
Resource
Saturday 19 Mar 2022 | 5G | Both Technologies | MIoT Technology | Resources |
Reinventing the World with IoT in the 5G Era The Internet of Things technologies have enabled connections between technology and people. With Massive IoT fully embracing the benefits of 5G and Licensed LPWA ...