Talk to 5G IoT Experts – Vincent Korstanje, CEO, Kigen
Pushing the envelope with 5G IoT with cellular growth
Vincent Korstanje, CEO of Kigen shares his insights about:
the role of eSIM/iSIM in IoT device deployment
the growth of eSIM/iSIM adoption with 5G technologies
the key challenges for adopting eSIM/iSIM as a new way of IoT device enabler
Speaker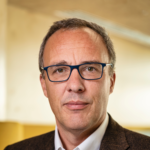 Vincent Korstanje
CEO, Kigen
Vincent Korstanje is CEO of Kigen. Vincent's mission is to make eSIM and iSIM the foundation of all connected devices, which led him to found the Kigen group in Arm in 2016. Kigen formed into a separate company in October 2020 to drive this vision to secure trillions of connected devices. Vincent worked for Arm for 22 years in which he helped build the UK's leading technology company. Before Arm, Vincent worked at TNO in compiler and security technology.
Watch Vincent's presentation on eSIM at 5G IoT Summit
Resource
Saturday 19 Mar 2022 | 5G | Both Technologies | MIoT Technology | Resources |
Reinventing the World with IoT in the 5G Era The Internet of Things technologies have enabled connections between technology and people. With Massive IoT fully embracing the benefits of 5G and Licensed LPWA ...