MWC23 Barcelona – Manufacturing Summit Catch Up
On Monday 27 February 2023, we hosted the Manufacturing Summit at Industry City as part of MWC23 Barcelona. Across four sessions we discussed key topics, challenges, solutions and upcoming trends in manufacturing and digital industries with our exceptional global speakers. Watch the full Manufacturing Summit sessions below.
Thank you to our Industry City Sponsors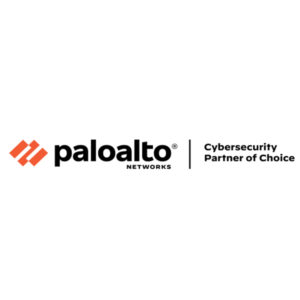 Thank you to our expert speakers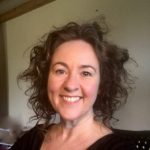 Jo Gilbert
Technical Director & Digital Industries Lead, GSMA
Jo Gilbert is a Technical Director at the GSMA. She leads the GSMA Digital Industries activities which brings together mobile network operators, enterprises, and the wider ecosystem to connect the benefits of 5G in the industrial sector.  With a career spanning 20 years in the telecom sector, Jo has supported organisations to harness new and emerging technologies such as identity, IoT, big data, artificial intelligence and 5G.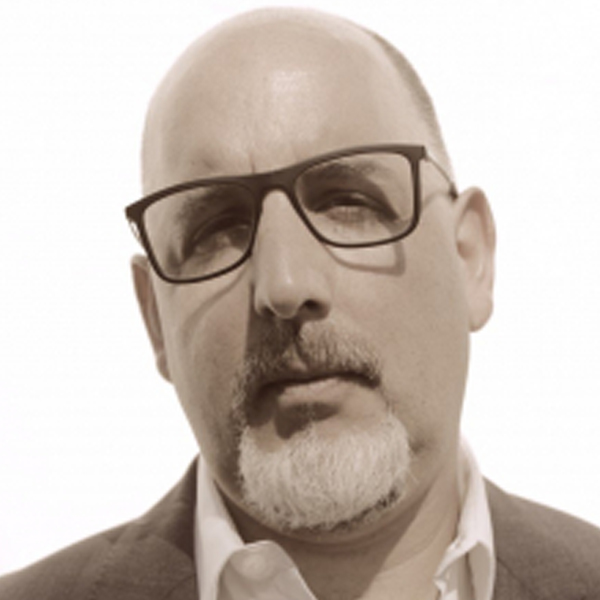 Jason Plent
Partner - 5G & Edge Innovations, Verizon Business Group International
Currently working on 'Near Edge' 5G connected interoperability and optimisation technology innovation, always looking for customer value. Strong focus also on data science and machine learning/AI applications in the field, particularly in Manufacturing, Smart Cities, Energy, Transport, Ports, Airports, Mining and Smart Agriculture. Working with a number of global delivery partners in the US, UK, EU, APAC and MENACONSULTANCY
Jason has been a serial founding Managing Director developing companies to deliver technology solutions, end to end interoperability programmes and advisory services. He has also sat on the board of Intel as an Advisor for EMEA and with Open Energy as an Investment Director and Non-Executive Director.
Jason has a single-minded vision for the power of technology transformation to deliver the drive for Net Zero, with thousands of KwH of electricity and tonnes of carbon saved whilst delivering strong client value. In addition, Jason is a dedicated mentor to students and businesses embarking on a career or investing in the CSR, circular economy and Sustainability sector, actively engaging with higher education institutions and the latest international research and innovation. Jason has been appointed as an Associate Professor at LSBU and as a Faculty Member, Global Faculty Network – Emeritus.
Jason delivers lectures on sustainability and innovation theory and practice, as well as offering career guidance talks and mentee sessions. He is driven by a genuine belief in the power of the individual to achieve great things and contribute to the new way of making businesses more powerful and competitive. As a part of his expertise, he delivers data solutions that measure progress and gained benefits. He works with peers in global and national brands.
Jason is focused on the creation of positive and successful long-term business relationships, constantly striving to ensure that businesses realise their true potential and value.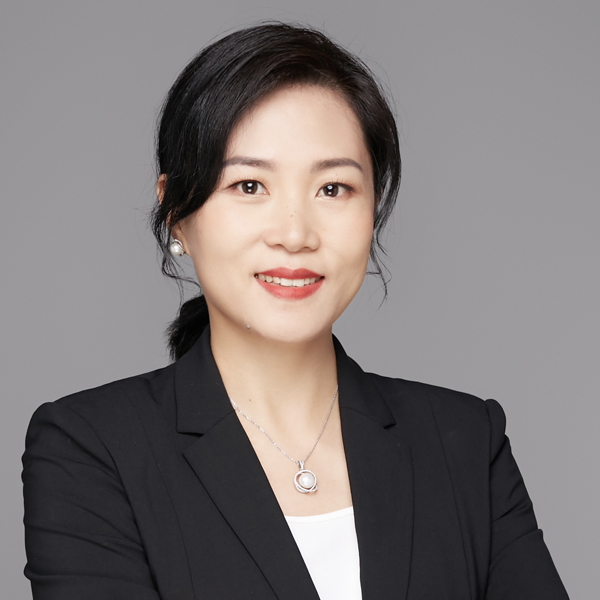 Zhiping Chen
VP, GM of Branding & PR Strategies , ZTE Corporation
Ms. Summer Chen (Chen Zhiping) joined ZTE in 1999. She currently serves as VP & GM of Branding & PR Strategies at ZTE. Before that, Ms. Chen successively assumed management positions in charge of wireless system R&D, global marketing and corporate branding.
With extensive experience in the telecoms industry for over two decades, Ms. Chen has been engaged in R&D, operation and branding for many years, gaining profound and unique insights into business areas such as industry trend, business model innovation, planning and management of branding strategies in the international telecommunications field.
Ms. Chen has been rewarded the "Technical Person of the Year 2017" Award issued by China Association of Communication Enterprises (CACE), and she is a member of the "2018 Top 10 Leaders in 5G" list issued by Communications World.
Ms. Summer Chen (Chen Zhiping) holds a master degree in engineering from Huazhong University of Science and Technology.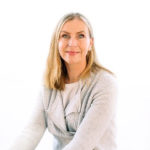 Carlijn Williams
Head of Enterprise Solutions Marketing, Nokia
Carlijn Williams currently holds the role of Head of Marketing for Nokia's Enterprise Campus Edge business. She talks about how new technology including (5G) private wireless networks and solutions like a mission-critical Edge, Industrial devices and applications continue to change vertical industries. She gives insight in how industries can succeed in their digital transformation by using low latency, high bandwidth mission-critical communication networks. She believes topics like worker collaboration, worker safety, sustainability and productivity can be improved by making new technology work as one with people and legacy machines. For these high levels of automation, security and AI-driven applications are vital to accelerate Industry 4.0. Dutch born, Carlijn holds a degree in Economics and Communications and lives in the UK.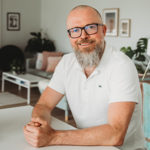 Kim Krogh Andersen
Product & Technology – Group Executive, Telstra
Kim Krogh Andersen joined Telstra in January 2020 as Group Executive, Product & Technology.
In this role, Kim leads Telstra's Product & Technology function, which is responsible for creating and delivering products and solutions that customers across all segments value and that drive profitable growth for Telstra. He has accountability for Telstra's product strategy, lifecycle and P&L, as well as technology and innovation where products are incubated and brought to scale. As of December 2022, Kim is also accountable for Telstra's IT and Data & AI functions and accelerating the organisation's digital leadership as part of its T25 growth strategy.
Before joining Telstra, Kim was Senior Vice President, Head of Global Technology Strategy with the Telenor Group, a leading telecommunications company with operations across Scandinavia and Asia. He had responsibility for defining global technology roadmaps as well as leading Telenor's Global 5G Execution Program as it prepared for the launch of 5G across all of Telenor's markets.
Prior to this role, Kim held a very broad range of roles with Telenor including Director Customer Services Denmark with end-to-end responsibility for customer service and Chief Marketing Officer for Telenor Global Services with responsibility for product development and management.
Prior to joining Telenor in 2008, Kim served as an officer in the Danish Army for 13 years.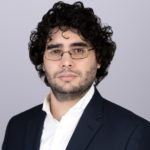 Pablo Tomasi
Principal Analyst, Omdia
Pablo Tomasi is a Principal Analyst in Omdia's Service Provider Enterprise and Wholesale team, where he leads the company's research on private LTE and 5G networks and enterprise 5G. In this role he helps clients with their strategic decisions by providing in-depth analysis of innovative technologies, strategies, regulations, and emerging ecosystems in the private networks and wider enterprise 5G market.
Before his current role, Pablo gained expertise covering IoT, IIoT, vertical markets and smart cities. Pablo has spoken at numerous events including Private Networks in a 5G World, Total Telecom Congress, Network X, and Big 5G.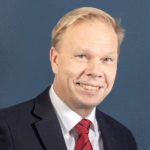 Mikko Uusitalo
Global Director of Mission Critical & Private Networks, Cellnex Telecom
Mikko Uusitalo is the Global Director of Mission Critical & Private Networks at Cellnex Telecom. He is responsible for driving and leading strategic initiatives, building partnerships, and leading the company's sales efforts for the mission critical network business. With over 25 years as a global ICT business executive with HP, Alcatel-Lucent and Canon globally, he holds a leadership position on Private Wireless Network Business unite at Cellnex Telecom. At the moment, he has took part in 30+ live implementations of Private Network solutions in the Nordics in addition to Vice President and Business Development for Global brands and Worldwide and Go-to-market sales strategy expertise.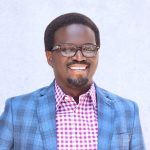 Babatunde Akindele
Director of Technology Strategy & Co-Chair of GSMA Digital Industries Forum, Verizon Communications
Babatunde Akindele (Tunde) leads Strategy for Global Network and Technology at Verizon. He is responsible for developing technology strategies to ensure Verizon maintains its network and technology leadership. His coverage also includes 5G, Multi-Access Edge Compute, IoT, Industry 4.0 Exploration, Artifitial Intelligence, and emerging technologies. He has led strategy and innovation management across industry verticals within the company, helping to develop several breakthrough business concepts. Tunde has held responsibilities for deal negotiation, growth strategy, strategic planning, corporate venturing and M&A evaluation within Verizon over the past decade.
Prior to Verizon, Tunde worked with IXL Center, where he helped fortune 100 corporations develop strategies and commercialize innovative business concepts. Tunde previously held regional leadership role in a multinational telecommunication provider in Nigeria, successfully designing sales expansion strategies, and leading significant business turnaround initiatives.
Tunde is passionate about leadership, he is a leadership trainer / coach, and a frequent speaker at innovation management and VC events. In addition, he spends time mentoring startups and small businesses.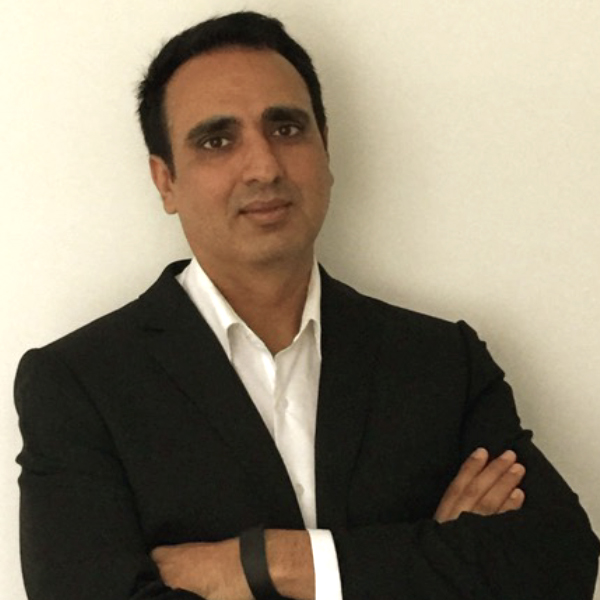 Parm Sandhu
Group Vice President, Enterprise 5G Products and Services, NTT Data
Parm Sandhu is the Group Vice President Enterprise 5G Products and Services at NTT Data Inc. He has over 30 years of industry experience in leading transformative product & services initiatives for wireless and FTTH networks, enterprise managed services including wireless networks, IoT, voice, video, and broadband services. Prior to joining NTT, Parm was responsible for Product and Service Development at TELUS Communications Inc. He holds a Master of Engineering in Digital Communications from Simon Fraser University and graduated from the SFU Beedie School of Business Administration's Executive Program.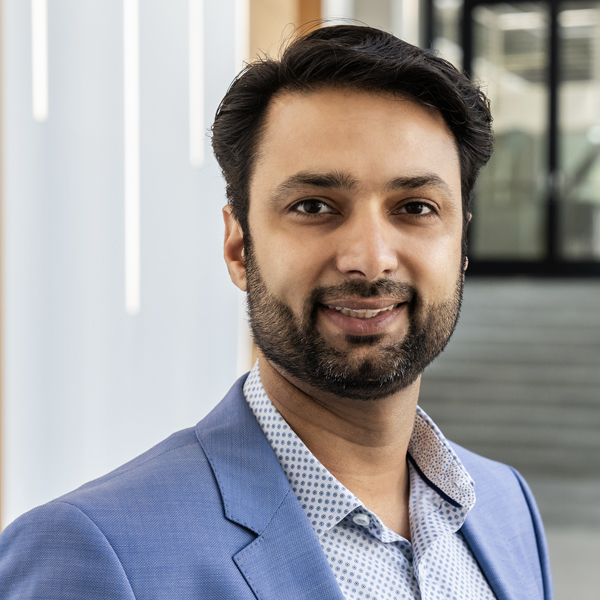 Dev Singh
Vice President, Business Development, and Head of Building, Enterprise & Industrial Automation, Qualcomm
Dev Singh serves as VP and Head of Industrial Automation at Qualcomm Technologies, Inc. Dev is responsible for leading and managing the robotics and intelligent machines in the IoT business unit where he focusses on strategy, business development, R&D investments and execution for accelerating net revenue growth while optimizing operating cost. Prior to this role, he led the execution of multimedia IP development across Snapdragon application processor platforms for mobile, IoT and automotive segments.
He began his career at Texas Instruments and served in various engineering and leadership roles for execution, operations, product management and new product development across TI's foundry and analog products business units for over 10 years.
Dev holds an M.S. in Electrical Engineering from University of Arkansas.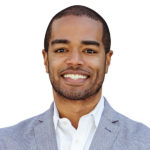 Robert E. Williams
VP Go-To-Market - Network Security, IoT, 5G, Palo Alto Networks
Robert E. Williams is the global head of Go-To-Market for emerging technologies in network security at Palo Alto Networks. His team focuses on accelerating market adoption of next generation IoT, 5G and Edge cybersecurity solutions with enterprises and public sector organizations. Robert has previously launched Cloud Next-Generation security services for Public Cloud and SASE solutions for work from home employees. Prior to Palo Alto, he was a business and operations leader at Amazon Web Services and AT&T.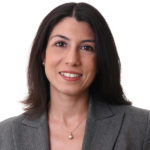 Pinar Köse Kulacz
Innovation Director, Arçelik Global
Pınar Köse Kulacz, BSc in Computer Engineering '98 & MBA 2005,  has held various technical & business roles in ICT & Telecoms as a Professional and entrepreneur both in Turkey and Helsinki, and on a project basis in various other regions. She has also enjoyed NGO work in a few organizations both as a volunteer and board member.
Since her return to Istanbul, Turkey 7 years ago, Pinar has been working at Arçelik Global, holding various roles including IoT Program Manager, Digital Transformation Manager, Data & AI Manager and currently holds the position of Executive Director, Innovation.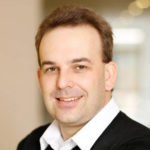 Juergen Weichenberger
Vice President AI New Value Stream, Schneider Electric
He has 20 years of experience in building complex solutions leveraging advanced analytics, data science, database design, architecture and other cutting-edge technologies.
Working in the AI industry since the mid-1990s, Juergen have built solutions for various industries and leveraged various methods over time.
He joined Schneider Electric in 2022 as Vice President AI New Value Stream. His focus is to produce industry grade solutions, translating the combination of core algorithms, robotic, cybernetics and human intelligence.
Previously, he worked as Senior Data Science Executive in Accenture and hold various roles related to AI and data.
He holds a PhD degree in Business intelligence and new marketing methods from The Philipp University of Marburg, MBA in Executive General Management and MA in Applied Computer, bioinformatics and cybernetic from Paris Lodron Universität Salzburg.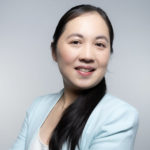 Teresa Tung
Global CTO, Cloud First, Data & AI, Accenture
Teresa is the Global CTO, Cloud First, Data & AI, assisting clients in their data strategy and technology transformation to cloud. She brings strategic expertise in helping our clients apply and scale new technology capabilities to create a differentiated digital foundation. Recent areas of focus includes data mesh, digital twin, distributed trusted compute.
Teresa is one of Accenture's most prolific inventors with over 250 patents filed or granted. Teresa holds a Ph.D. in Electrical Engineering and Computer Science from the University of California at Berkeley.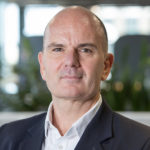 Marc Overton
Managing Director of Division X, BT Business
For the last 20 years Marc has run international technology businesses across a number of industries.  Having started his Telco career at network operator Three, he spent 10 years on the Exec team of EE/ Orange UK where he built the Wholesale and IoT business.  He then moved to become the GM Europe, Middle East and Africa for First Data, a 5,500 strong organisation which he helped transform from a payment processing to a merchant solutions company through Cloud based IoT solutions.  Following this he ran the international operator business for Jasper, the world's largest IoT cloud platform, before taking over as MD of the IoT business upon their acquisition by Cisco.  Joining Sierra Wireless he became the Chief Solutions Officer where as well as running the international business he built one of the world's largest IoT MVNO (mobile virtual network operator) business.  Last year he joined BT as Managing Director of Division X, part of BT Business.  As well as running a portfolio of e2e businesses he is responsible for generating new growth through 5G/ IoT and Edge solutions that enable businesses to accelerate their digital transformations.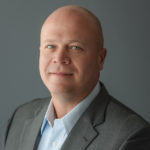 Scott Gregg
Global Digital Plants Director, Mars Wrigley
Scott's primary responsibility to Mars, Incorporated is to help drive business objectives through the development of IT strategy and the deployment of solutions and services.
Starting in January 2021, Scott serves as the Global Digital Plants Director for Mars Wrigley.  He is responsible for building and leading the delivery of digital transformation within Mars Wrigley's global manufacturing footprint.  Focused on unlocking manufacturing data, coupled with Artificial Intelligence and Machine Learning, to deliver digital twin solutions that drive reduction in non-quality costs while increasing production line capacity.  Prior to this, Scott served as the Mars Wrigley Confectionary Market CIO, responsible for Latin America and Canada.  He was part of the Global segment IT Leadership team and sat on all regional business leadership teams for Brazil, Mexico, the Caribbean and Central America, and Canada.
Previously, Scott held IT leadership roles in Mars at their Corporate headquarters and various positions leading the support, development, and deployment of business system solutions for Mars for over 24 years.
He currently lives in New Jersey with his wife Melissa and their 17-year-old son Max who plays ice hockey. In his spare time, Scott is an avid golfer with a single-digit handicap. His passion for the sport led him to serve as the chairman of the House and Membership and Marketing Committees at Lake Mohawk Golf Club, and currently serves as Club President.
Mary Shelton Rose
Partner and TMT Leader of Industry, PwC
Mary Shelton Rose has worked at PwC for over 30 years serving as a Global Client Partner for some of the firm's largest clients. With experience across a range of sectors including technology, consumer markets, entertainment and media as well as telecommunications, she has extensive knowledge of delivering Assurance, Consulting and Tax services to our clients.
In May 2022, Mary was appointed Leader of Industry for Technology, Media and Telecommunications for PwC UK and she was appointed Leader of Industry for Technology, Media and Telecommunication for EMEA  in October 2022.
Her passion for bringing the best of industry together means Mary has also held a number of other leadership roles across industries and geographies, including leading the  PwC Trust Leadership Institute, US Brexit Response Leader, Network Key Talent Advisory Board and Executive Director of PwC's Exchange Programme.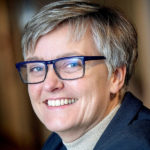 Jane Rygaard
Head of Corporate Partnerships, Nokia
Jane has a passion for digitization and how technology changes our lives and enables new business. In her current role, she is responsible for dedicated wireless networks and edge cloud business within Nokia's Mobile Networks Business Group. Mainly focusing on how 5G and edge clouds are shaping the industry and wider society. She has a background in telco IT solutions and has been covering the global mobile networks market the last two decades. Prior to working in telecom, Jane worked in investment banking. She joined Nokia in 1999, and is today back in Denmark after working in various countries such as New Zealand and Finland.
Faouzi Grebici
Eurropean Industry Solutions Manager, Omron
Faouzi Grebici is the European industry solution manager at Omron industrial Automation. With 35 years' experience in industrial automation and robotics, he spent most of his career in Omron and held senior positions at international and global level.  His vision is "Turning operator into creator" and let the work of the machine to the machine and to people the thrill of further creation. This is by no means a solo journey, it is rather and arduous journey of innovation, exchange, collaboration and co-creation between the technology providers, the solution integrators and the end users.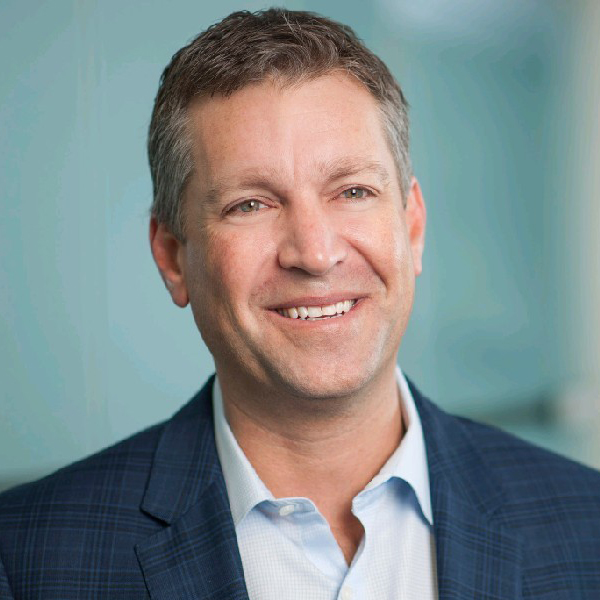 Chris Penrose
Global Head Business Development - Telco, Nvidia
As the Global Head of Business Development for Telco at Nvidia, Chris works across the telco ecosystem to drive the growth of Nvidia's hardware and software solutions around the world. Coordinating across Nvidia and partners, Chris helps to create telco specific offerings that leverage AI/ML, 5G, Edge/Cloud Computing, and Advanced Networking.
Most recently, as the COO of FogHorn, Chris led the go-to-market efforts across business development, technical sales, strategic partnerships, 3rd party distribution, marketing, advertising and public relations globally. Including the strategic planning for the firm and working directly with Telcos around the world to integrate FogHorn's Edge AI/ML and Analytics solutions on top of their 5G networks.
Previously, Chris spent over 30 years at AT&T and its predecessor companies, leading some of its most important growth areas, serving as President of AT&T's IoT Solutions organization, building AT&T's IoT business from a startup into one of the most successful IoT operations in the world. He was also the Senior Vice President of AT&T's Integrated Solutions and Consulting organization – selling and delivering end-to-end solutions to customers and supporting the partner ecosystem across AT&T's entire product portfolio. During his time at AT&T, he built domain expertise in IoT, Wireless, 5G, Edge Computing, Next Generation Networking, as well as vertical expertise across Connected Cars, Manufacturing, Healthcare, Retail, Public Safety, Fleet, Smart Cities, Robotics and Drones.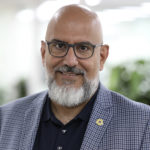 Yousef Khalili
CEO & President of Professional Services, Tonomus
Yousef is CEO and Professional Services Unit lead at Tonomus, working closely with NEOM sectors, regions, departments, and authorities to accelerate NEOM's growth via cutting-edge, cognitive strategies, experiences, services, and solutions.
An industry veteran with almost 30 years of experience, he specializes in shaping the future of cognitive cities, government transformation and the ICT industry at large. Yousef has managed consulting professional services, sales, marketing, and business development operations at leading multinational and local companies across the EMEAR region.
Prior to joining Tonomus, he spent more than eight years at NXN, heading up the Smart City and Digital Government practices and serving as General Manager of the company's UAE office. His duties included overseeing many of the large-scale smart city and digital government transformational projects, helping shape the digital landscape of the region.
Previously, Yousef was Director of Operations for the EMEAR region at Cisco Systems Inc., where he spent nearly a decade transforming the Go-To-Market model from a customer-led to a $3-billion, partner-led model. His public sector experience includes service on the Dubai e-Government initiative founding team, tasked with taking 70% of all government transactions online within three years.
Yousef holds a Global Executive MBA from INSEAD (GEMBA14) and a BA in Business Administration from University of Jordan.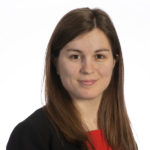 Christina Patsioura
Lead Analyst for IoT and Enterprise, GSMAi
Christina is the Lead Analyst for IoT and Enterprise with GSMA Intelligence. She focuses on IoT & Enterprise in areas pertaining to mobile networks and technologies for the digital transformation of vertical industries such as IoT, 5G and private networks. In the past, Christina has worked in IoT market research and analysis, and technical commercial due diligence in the UK and in Germany. Just before she re-joined GSMA Intelligence, she was working as a Technology Foresight Manager supporting Open Innovation work, in the R&D of British American Tobacco. Christina holds a Master's in Mechanical Industrial Engineering from the National Technical University of Athens, Greece.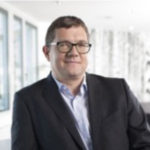 Gerhard Kreß
Senior Vice President Xcelerator Portfolio & Digital Business, Siemens
Gerhard Kreß is responsible for portfolio and technology in Siemens Xcelerator, supporting growing the digital business across Siemens. Before that he was for 8 years building up Digital Services for Rail in Siemens Mobility, bringing the IoT platform "Railigent" to market and building up data analytics enabled customer offerings.
Prior he held roles with regards to digitalization in Siemens Corporate Technology and in Corporate Strategy. His first role in Siemens was in IT solutions and services, managing systems and technologies for the global service desks and in for major IT outsourcing projects.
Gerhard Kreß started his career in McKinsey & Company. He holds a German diploma in Theoretical Physics and a Master of Arts in International Relations and European Studies.
During his studies, Gerhard Kreß worked for the student NGO "AEGEE-Europe" where he was President and Member of the European board.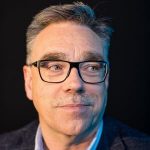 Jacob Groote
EVP 5G & Joint Chair of GSMA Digital Industries Forum, KPN
Jacob joined the KPN Research lab in 1990, after finishing his PhD in Physics. The main topics of his research at KPN were how to use Artificial Intelligence tools within network and service management as well as how to improve billing and customer services within KPN.
Later he held several management positions within different departments. He was member of the board of BU Carrier Services responsible for process and system development and implementation. He was responsible for architecture development and implementation in the department of Fixed Operations.
His career continued as member of the board of Division Fixed where he was responsible for all IT projects as CIO of the division. Later on he moved to different positions within operational departments and serving especially business customers of KPN.
Since April 2012 he is responsible for Mobile Operations, including quality management of all mobile services and service development and roll-out of new technologies. In April 2014, he finished the roll-out of KPN's nationwide 4G network, which was completed in 15 months. Since January 2016, he is heading the department of Service Platforms within KPN NIO, and is responsible for overall quality and technical product management and innovation of KPN's services including TV, VOLTE, Roaming, etc.
Recently he moved from the Operations to the Commercial part of KPN. Product management Business Market are his responsibilities within the Business Market division. After the summer break of 2019 he started with the business implementation of KPN's 5G services.
Dennis Wong
Vice President Enterprise 5G & Platforms, Singtel
Charting Singtel Group Enterprise's new growth engines, Mr. Dennis Wong is the Vice President for Enterprise 5G & Platforms. Reporting to the CEO, he leads the strategy, development and the management of product and platform for 5G. His responsibilities include platform and business development, product innovation, enterprise solutions and end to end delivery.
Prior to this role, Dennis was the Managing Director of Networks and CTO for Singtel Optus – a fully owned subsidiary of Singtel in Australia. In this role, he managed the mobile, fixed and satellite networks of Optus across the country. During that time, Dennis led numerous pivotal projects for Optus, including major networks expansions and transformations. He launched several world's first initiatives in 4G and 5G technology and lifted Optus to become one of the top quartile performers in the industry under his leadership.
In his 27 years of experience in the telecom industry, Dennis had also taken on multi-functional roles under different companies, notably being the General Manager of Strategic Planning for Mitsubishi Electric Asia; Managing Director of ST Teleport, VP of Regional Technology, Strategic Planning & Architecture with Singtel.
Dennis holds a double MBA – Management of Technology from Waseda University (Japan)and Nanyang Business School (NBS-NTU). He also holds a B. Eng (EEE) from Nanyang Technological university (NTU). Dennis has, during his course of work, received scholarship from Motorola and Mitsubishi Electric Asia. He has also received the NTU prestigious Outstanding Award for his role as the President of the Nanyang Business School MBA Alumni.
Being passionate with technology, Dennis likes to read to keep himself updated. In his free time, he enjoys keeping himself fit with golf, running and hiking.
Manufacturing Summit Sessions
Remote Control – Connecting an Industrial Revolution
At MWC23 Barcelona Manufacturing Summit, we heard first hand from industry experts as they share their experience of how private and dedicated networks can solve connectivity solutions and how 5G technologies are transforming the industrial sector.
Accelerating the 5G Smart Factory & Warehouse Digital Transformation
During the Manufacturing Summit at MWC23 Barcelona, we took a closer look at how IoT, combined with 5G technologies such machine vision, AI and edge computing, is transforming the sector. Industry experts shared their experiences of Industry 4.0, including deployment considerations to the benefits delivered.
Forging Success through the Power of Partnerships
Partnerships are increasingly being announced in the sector, scanning a broad range of topics, from Test Bed collaborations to joint solution projects, to full network deployments in ports and manufacturing campuses. We learned more about the Industry 4.0 ecosystem, the power of partnerships, and heard from industry leaders sharing their experience of how cross-ecosystem cooperation has delivered transformational results.
Digital Reality in the Industrial Metaverse
In the future of the industrial metaverse, augmented, virtual and mixed reality will enable remote collaboration with multiple users able to access the same data at the same time and interact with each other virtually, giving light to new use cases including remote maintenance, field worker training, and design collaboration. Our panel of expert speakers shared the latest innovations in digital twin and the industrial metaverse.