On-Demand IoT WebTalk: 5G Private & Dedicated Networks for Industry 4.0
Experts from DHL, Ford, KPN, LACROIX Group, Orange, Shell, Verizon, Vodafone and the GSMA shared their insights into 5G Private, Hybrid and Public Networks for manufacturing, production and supply chain industry in the Industry 4.0 era.

5G Private & Dedicated Networks for Industry 4.0 Report 5G Private & Dedicated Networks
Agenda
Topic
Speaker
01:30
Creating the 5G Factory of the Future
Chris White, 5GEM UK Project Lead, Ford Motor Company
Marc Sauter, Head of Mobile Private Networks, Vodafone Business
05:00
5G IoT for Connected Factories 4.0
Ronan Le Bras, Head of Technical Strategy – IoT & Wireless Networks, Orange
Stephane Gervais, Executive VP Strategic Innovation, Lacroix Group
21:33
Panel Discussion: 5G Private and Dedicated Networks Deployment
Moderator: Steve Doyle, Principal Technical Architect, GSMA
Alexander Deo, Innovation Manager: SmartSensor & IoT, DHL
Jacob Groote, EVP 5G, KPN
Lov Kher, Managing Principal & Master Architect, Verizon
Marijn Bezuijen, Business Opportunity Manager, Shell
40:11
Speakers
Alexander Deo
Innovation Manager: SmartSensor & IoT, DHL
Alex manages DHL's SmartSensor business development and champions the topic of IoT for the Americas region. Building on DHL's existing portfolio of IoT/SmartSensor solutions, Alex identifies innovative new technologies to add value and bolster DHL's position as the world's leader in logistics.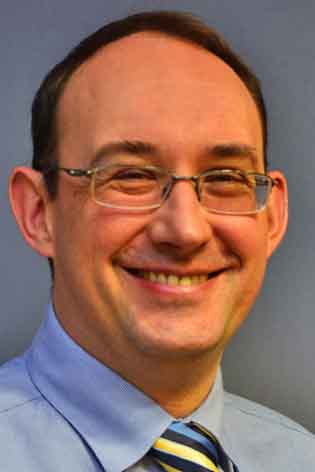 Chris White
Electrification and Global Engineering Alignment Manager- Europe & 5G-Enhanced Manufacture (5GEM) UK Project Lead, Ford Motor Company
Chris White has over 29 years of experience in Powertrain Manufacturing at Ford Motor Company. This has included leading a team of Manufacturing Engineers to install Engine Assembly facilities in multiple locations throughout Europe.
He is now leading a team managing the skills transition required to deliver facilities needed for Electrified powertrains. As part of this role, he leads the 5GEM UK consortium of companies, including Vodafone, to add a 5G network to a pilot facility for E-drives and battery arrays.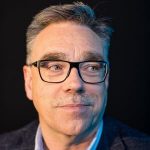 Jacob Groote
EVP 5G & Joint Chair of GSMA Digital Industries Forum, KPN
Jacob joined the KPN Research lab in 1990, after finishing his PhD in Physics. The main topics of his research at KPN were how to use Artificial Intelligence tools within network and service management as well as how to improve billing and customer services within KPN.
Later he held several management positions within different departments. He was member of the board of BU Carrier Services responsible for process and system development and implementation. He was responsible for architecture development and implementation in the department of Fixed Operations.
His career continued as member of the board of Division Fixed where he was responsible for all IT projects as CIO of the division. Later on he moved to different positions within operational departments and serving especially business customers of KPN.
Since April 2012 he is responsible for Mobile Operations, including quality management of all mobile services and service development and roll-out of new technologies. In April 2014, he finished the roll-out of KPN's nationwide 4G network, which was completed in 15 months. Since January 2016, he is heading the department of Service Platforms within KPN NIO, and is responsible for overall quality and technical product management and innovation of KPN's services including TV, VOLTE, Roaming, etc.
Recently he moved from the Operations to the Commercial part of KPN. Product management Business Market are his responsibilities within the Business Market division. After the summer break of 2019 he started with the business implementation of KPN's 5G services.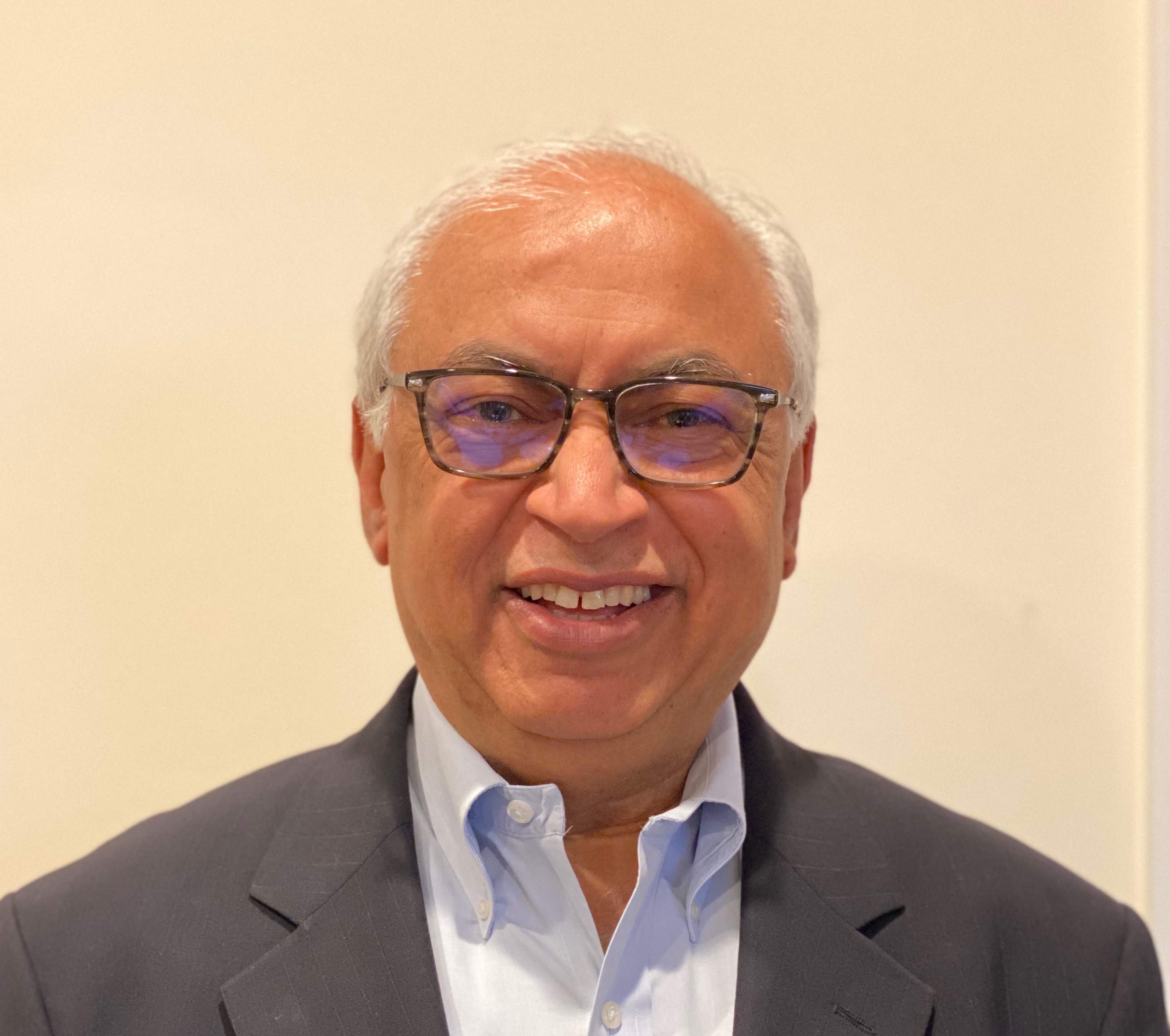 Lov Kher
Managing Principal & Master Architect, Verizon
Lov is currently Managing Principal & Master Architect in Enterprise Innovation and 5G Solutions group at Verizon, working on emerging platforms (e.g., Computer Vision, AI over the Edge and Precision AR) over the Intelligent Edge with LTE/5G connectivity to create new value add solutions. Lov leads a team of distinguished architects supporting the global enterprises in the different verticals including Healthcare, Manufacturing, Media & Entertainment, Retail, Transportation and Technology. Lov's focus is on the development of innovative solutions leveraging a portfolio of network services, and support customers in their transformative journey starting with proof of concepts and help customers achieve their expected business outcomes.
Prior to joining Verizon, while at EMC Consulting, Lov was responsible for delivering network and cloud virtual data center solutions to customers in Americas. Previously, Lov was GM and Director of product management at Lucent Technologies; with AT&T as Enhanced Services Director, Product Manager, and Applications Development Manager. He is an entrepreneur as well – he cofounded and was CEO of two startups in SDN and wireless technologies during his career. Lov has also held the position of Chairman and the founding Executive Director of the Multimedia Services Affiliate Forum (MSAF). Lov began his career as Member of Technical Staff at AT&T Bell Laboratories. Lov holds a Ph. D. in Systems and Control Engineering from Case Western Reserve University, Cleveland, OH. He received his B.E. and M.E from Indian Institute of Technology (IIT), Roorkee, India. Lov is settled in NJ with his family. He is actively involved in his community, where he serves as the President of the Board of Trustees.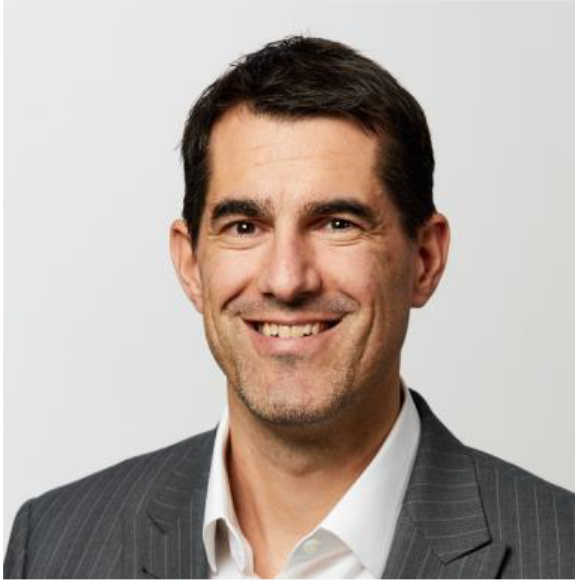 Marc Sauter
Head of Mobile Private Networks, Vodafone Business
Marc is responsible for leading Vodafone's Mobile Private Network (MPN) business, which includes on-campus MPN connectivity, dedicated Multi-Edge Cloud (MEC) and associated End-to-End Solutions.
Previously, Marc was Head of Consulting, Innovation & Channel Management, supporting our customers driving innovation and implementing their digital transformation strategy by leveraging the latest communication technology. He was also responsible for our VGE strategy and sales channel management.
Marc joined Vodafone in May 2010 and held various management roles in Vodafone's IoT business:
As Head of Commercial and Marketing, he was responsible for leading the overall commercial and marketing strategy and execution for Vodafone IoT globally.
Marc was Head of IoT Central Europe & Africa, where he was responsible for driving Vodafone's IoT growth, business strategy, sales and profit and loss in the region.
As Head of IoT Strategy and Business Development, Marc developed the business strategy for Vodafone's IoT business, including M&A and the IoT partner management strategy.
Marc has a wealth of senior management experience. After starting his career at HP, he went on to work at Siemens and Cinterion Wireless Modules, focusing on R&D, strategy, business development and product management within the communications and industry sector. There he grew his knowledge of mobile communications and IoT, focusing on the industry sector and process automation.
Marc holds a Master's degree in Electrical Engineering from the University of Cambridge in the UK and a Master's in Business Administration from the European School of Business in Reutlingen, Germany.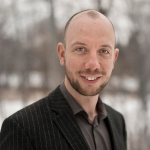 Marijn Bezuijen
Business Opportunity Manager, Shell
After an initial career in Capital Project Management at Shell, Marijn has led the Digitalization efforts at Europe's largest refinery, Shell Pernis, located in the Port of Rotterdam. In this role, he hosted the 5G industrial field lab at the asset and worked with KPN and partners from different fields in industry to demonstrate the potential of 5G technology in a heavy manufacturing event. He currently leads the Predictive Maintenance and IoT efforts in Shell's assets around the world as Business Opportunity Manager. Marijn Bezuijen holds a Master's degree in Applied Physics from Delft University of Technology.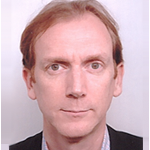 Ronan Le Bras
Head of Technical Strategy - IoT & Wireless Networks, Orange Technology & Global Innovation
Ronan joined Orange UK in 1997 to work in the domain of new Radio technologies such as UMTS, Wi-Fi and WiMAX. Transferred to the Orange Corporate division in 2004 in Paris, he was 3GPP RAN delegate for Orange until 2007. He led several Orange projects on New Radio Technology including LTE for Fix in Europe and MEA. Ronan is currently leading a transverse team working on Specialised Radio Networks such IoT Networks, Private 4G/5G Networks, 4G/5G FWA. He is involved in evaluating new solutions for the verticals and to provide technical & strategic recommendations to the Orange Group affiliates & business Units. In the domain of IoT, Ronan represents Orange at the GSMA 5G IoT Strategy Group and is member of the board of Directors of the LoRa Alliance.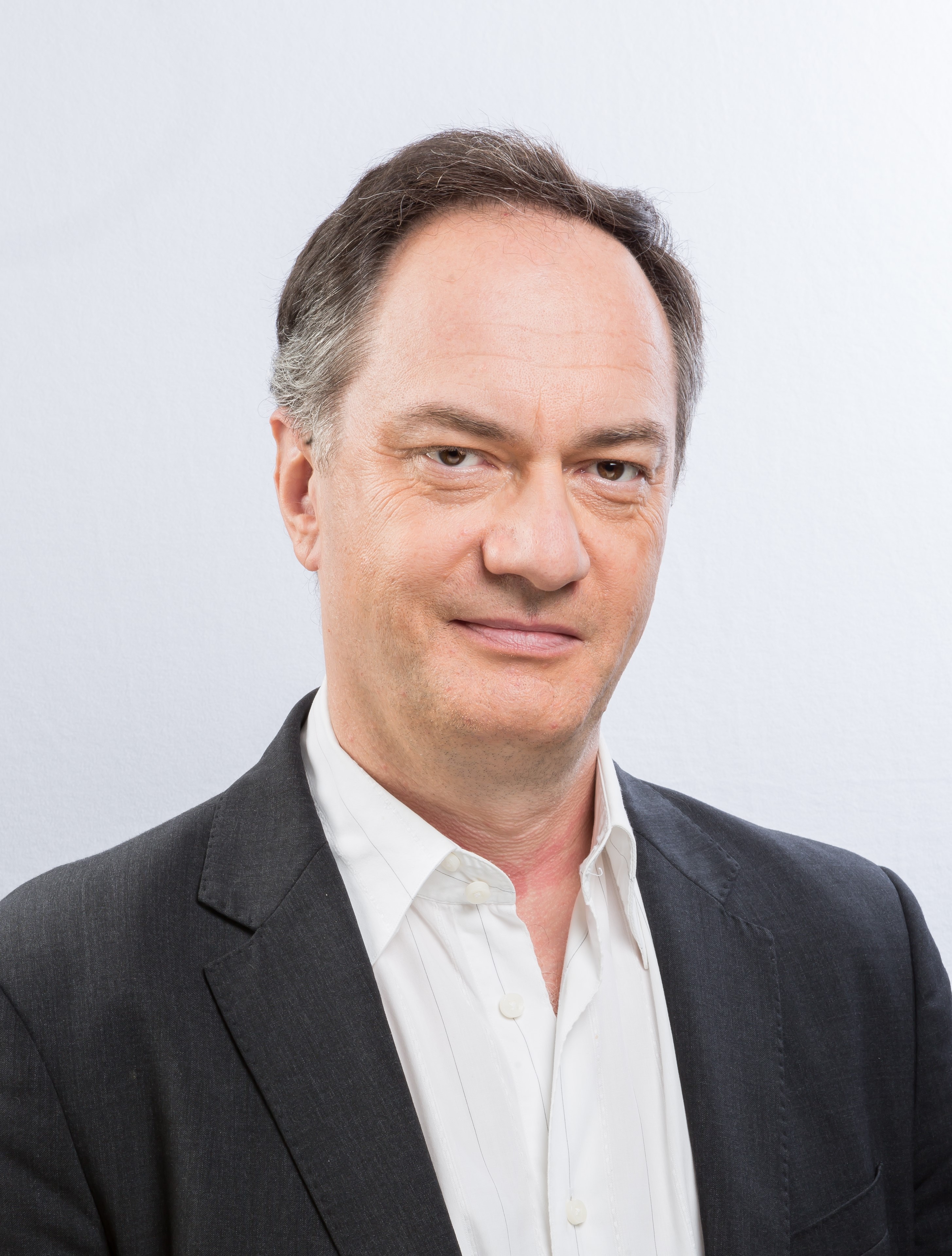 Stephane Gervais
Executive VP Strategic Innovation, LACROIX Group
Stephane has worked in the high-tech industry for multi-national companies in Europe and in Asia. He is now EVP Strategic Innovation, smart data & partnership at LACROIX Group : Industrial Internet-of-Things (IIoT), new technologies, electronics, smart mobility and smart city are some of his favorite's topics.
Stéphane holds a Doctorate degree (Ph. D) in Electronics from the University of Bordeaux (France) and an MBA degree from Newcastle University, Australia.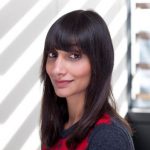 Aruna Srinivasan
Executive Director, IoT, GSMA
Aruna Srinivasan is the Executive Director of IoT Capabilities at the GSMA. Ms. Srinivasan directs the IoT Big Data, Edge Computing and 5G IoT Manufacturing initiatives, working with mobile operators and ecosystem partners to develop new technology enablers and drive market adoption. Ms. Srinivasan has over 18 years of strategy, technology and programme delivery experience with the GSMA, Third Horizon Consulting, Commonwealth Bank of Australia, Australia Gas Lighting and Arthur Andersen Consulting. She holds Bachelor of Software Engineering and Master of Commerce degrees from the University of New South Wales, Australia.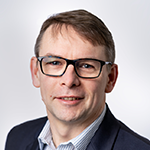 Steve Doyle
Principal Technical Architect, GSMA
Stephen Doyle is Principal Technical Architect for GSMA covering topics in the IoT related to Big Data, Machine Learning/ AI and distributed ledgers. A graduate in Computer Systems Engineering from the University of Warwick in the UK he has worked for a range of IT and Telecoms companies comprising equipment manufacturers, mobile operators, and application/ service developers. Since 1994 Stephen has worked in the Mobile Industry mainly in the areas of applications and services and is particularly experienced in the definition, development and usage of web/mobile APIs. For the GSMA he has been leading system architecture and implementations regarding use of Big Data and Machine Learning related to IoT, also the application of distributed ledgers to the IOT and other areas of mobile networks.
For enquiries, please email manufacturing@gsma.com.