Solutions to Enhance IoT Authentication Using SIM Cards (UICC)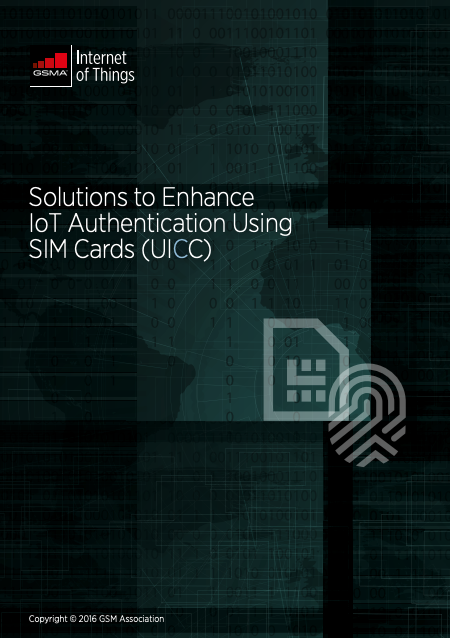 Currently, SIM cards are used by Mobile Network Operators to authenticate devices accessing their network and services. But, in addition to this core function, SIM cards can support additional security capabilities that can be used by IoT service providers to enhance the security of their IoT solutions.
This report explains how authentication can be improved within IoT services by leveraging SIM card-based technology and describes several methods that leverage the security features supported within SIM cards.
The intended audiences of this report are:
IoT Service providers (e.g. Automakers, Utilities, Smart Cities etc.) who wish to understand how SIM based security technology can be used to enhance the security of their services.
Mobile Network Operators who wish to offer enhanced SIM based IoT authentication services to IoT service providers.
Technology vendors that supply Mobile Network Operators and IoT service providers with security technologies.