Deutsche Telekom Begins Selling NB-IoT Services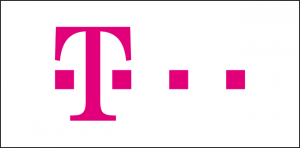 Deutsche Telekom is offering NB-IoT connectivity nationwide in The Netherlands and many regions within Germany. Following T-Mobile's service launch at the end of May, the Netherlands became the first country worldwide to be completely covered by a NB-IoT live network. In Germany, DT has made NB-IoT available in the metropolitan areas of Berlin, Cologne/Bonn, Ruhr, Dresden, Leipzig and Stuttgart, and plans to provide countrywide coverage by the end of 2018. DT is using the 800MHz and 900MHz spectrum bands for its NB-IoT networks.
Furthermore, Deutsche Telekom plans to start the rollout of NB-IoT in Greece, Poland, Hungary, Austria, Slovakia and Czech Republic by the end of 2017. In the US, T-Mobile has just successfully completed a first pilot on its live NB-IoT network.
Wide range of customers
DT's early NB-IoT customers include large utility companies, city administrations, logistics companies, automotive firms and manufacturers seeking to integrate NB-IoT into their products. For example, energy service provider Ista, indoor climate control firm Itho Daalderop, railway maintenance specialist Dual Inventive and sensor maker Smartsensors are all exploring NB-IoT services.
In Hamburg, DT is using NB-IoT to support a service that will provide drivers with information regarding up to 11,000 public and private parking spaces in real time. Darmstadt, Duisburg, Dortmund and Moers also plan to introduce smart parking solutions in their city centres.
Although NB-IoT is generally being used to connect previously unconnected devices, some companies are using the technology to provide direct connectivity to equipment that have relied on gateways to relay information back to the company's databases. Moreover, some manufacturers that have previously integrated proprietary low power wide area technologies into their products are now looking to roll out NB-IoT-enabled alternatives.
Distribution and pricing
The DT group is testing different go-to-market approaches in different countries. T-Mobile Netherlands, which is providing NB-IoT to customers through an early access program, has made NB-IoT connectivity available as a free trial package, and plans to issue chargeable products in early 2018.
In Germany, DT is offering pricing on demand tailored to meet customers' requirements. These customised offers take into account the quantity of devices and the average data volumes being transmitted per month. Moreover, DT currently offers two standard NB-IoT test packages specifically designed to support pilots and trials. The first, called NB-IoT Access, starts at €199 for a six-month activation of up to 25 SIM cards with up to 500 KB per SIM and month pooled in Germany's NB-IoT network. The second, called NB-IoT Access & Cloud of Things, starts at €299 and additionally includes direct access to DT's Cloud of Things platform for device and data management.  Both packages are designed to enable customers to easily prototype their NB-IoT solutions and pilot them in their markets.