The next five years in Asia
Latest report from PwC and GSMA. Asia to be the most connected region by 2020.
Asia is witnessing a significant technological shift with the proliferation of connected mobile devices. With the growing affordability of mobile devices and the widespread roll-out of 3G and 4G technologies, it is only natural that a Connected Life enabled by machine-to-machine technologies (M2M) is the next big frontier of growth and innovation.
The pervasive nature of the Connected Life will have far-reaching socio-economic impact, often leapfrogging old approaches. In this report, we have tried to explore four such high-impact mXtensions that could positively benefit China, India, Japan and South Korea over the next five years.
Download the report here?(English) (Chinese)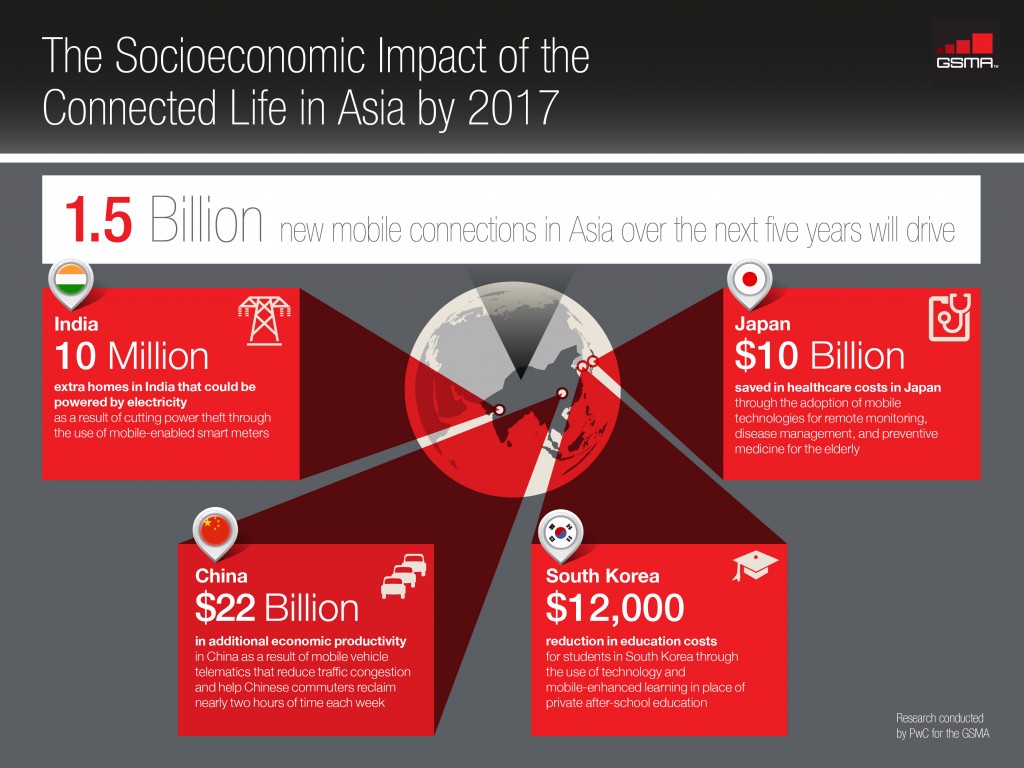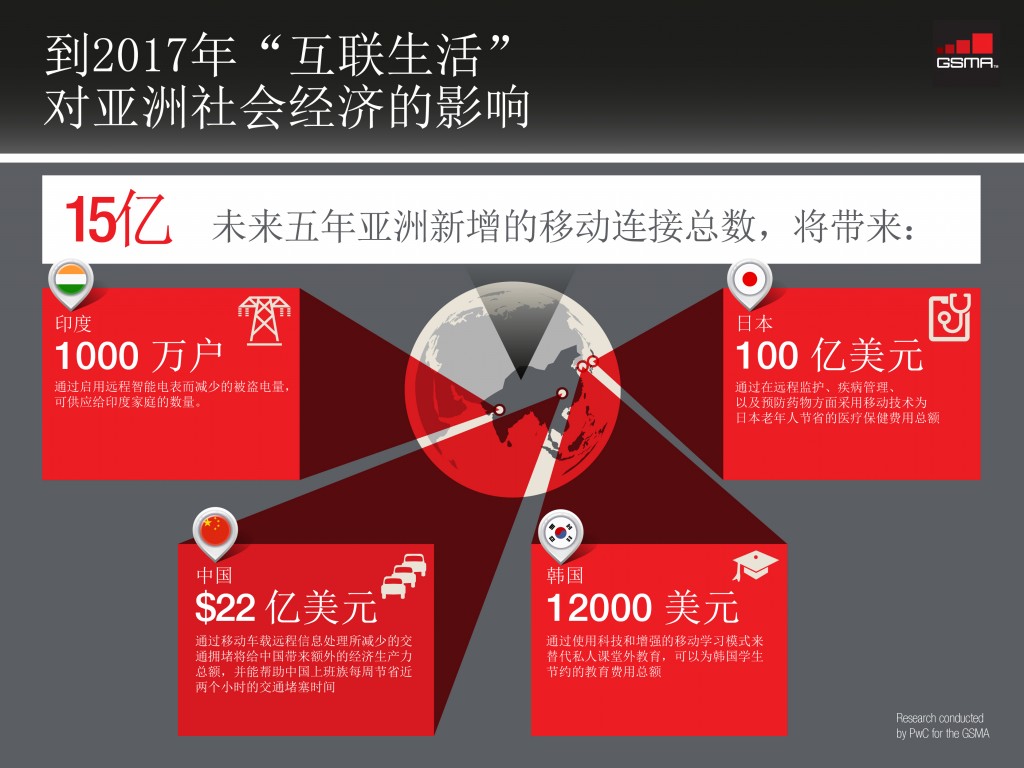 Back