Consolidation among operators has been a feature of mobile markets over the last decade. This is due to a series of factors that have caused lower profitability, such as the entry of new operators, competition from internet platforms in communications services and social media, data commodification, and the need to invest in technology upgrades over shorter cycles.
The telecommunications market is highly dynamic: emerging technologies are driving new business models, constantly blurring the boundaries between sectors. In this type of scenario, mergers can be an important mechanism for boosting investment and quality. Merger review should allow for this dynamism, which has implications for relevant market definition, market analysis, entry barriers and consideration of efficiencies.
The GSMA, with GSMA Intelligence, has prepared specific studies showing the impact of mergers on quality and investment in selected markets.
Impact of market structure on innovation and quality in Central America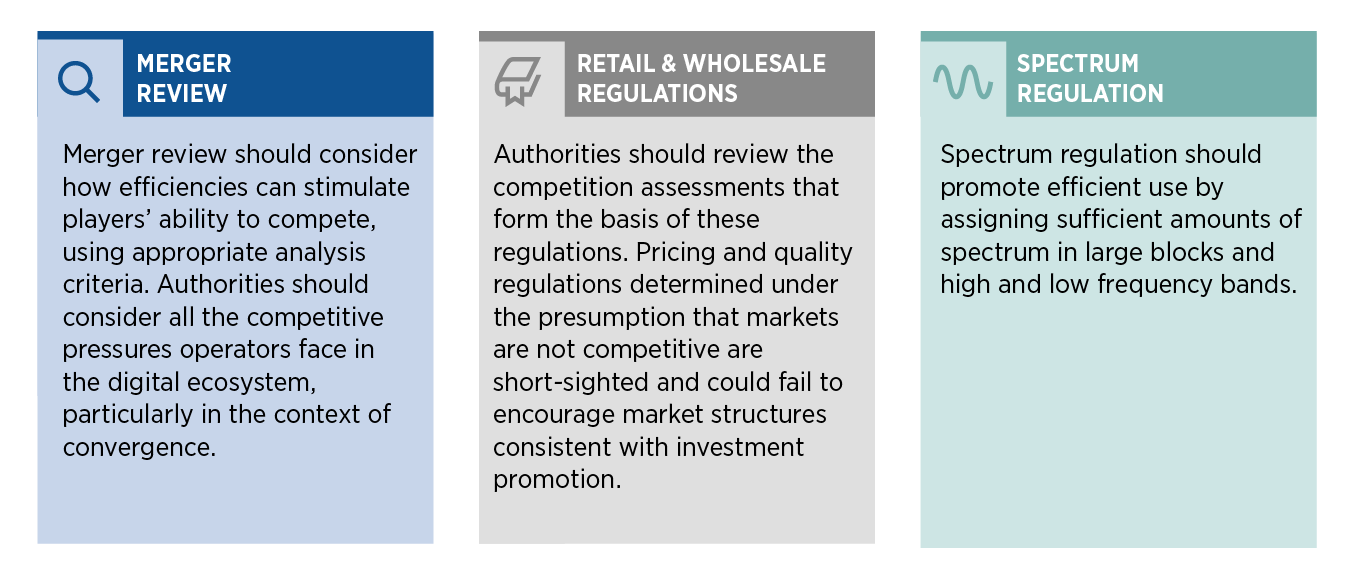 Documents
Friday 4 May 2018 | Resources | Resources (en) |
Central America is lagging behind in mobile broadband adoption and deployment. Closing this gap requires the promotion of market structures that boost competition in investment and innovation, and public policies that take the entire digital ecosystem...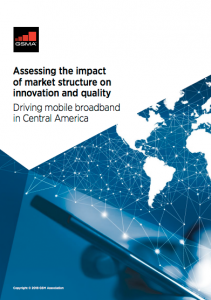 Documents
Saturday 28 Jul 2018 | Resources (en) |
Assessing the impact of a merger – or predicting the impact of a merger – follows competition law and relies on economic practice. Competition authorities strive for consistency of approach, with assessments generally based on an analysis of the impact...