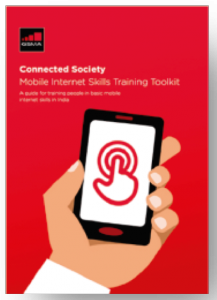 Although basic literacy rates in Latin America and the Caribbean are higher than the global average, there remains a gap in digital literacy and skills. Insufficient infrastructure and teaching support for digital education prevents many mobile users from exploring the benefits of the internet. This issue is further compounded by a limited supply of attractive content – both in terms of local language and local relevance. Analysis of web traffic data shows that less than 30% of content accessed in Latin America and the Caribbean is locally hosted and in local languages. Moreover, the content available on app stores and mobile operator websites is largely entertainment related.
This creates a misconception among non-users that the internet is just an entertainment tool, masking the real relevance and lifestyle-changing potential of the mobile internet.
To aid digital literacy, the GSMA report Connected Society has launched the Mobile Internet Skills Training Toolkit (MISTT) for training people in basic mobile internet skills through a range of learning styles. The training toolkit has two modules, defined by the time it takes to give a person the tools to gain specific digital skills: short, 2-3 minute "bitesize training" and longer, 45-60 minute "In-depth training".
For more information go to  Connected Society global.