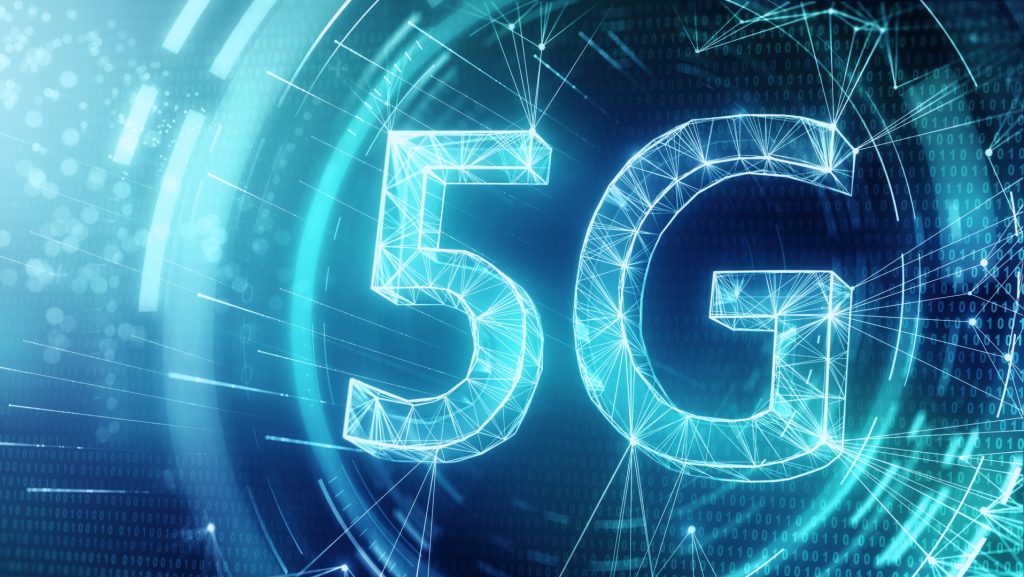 Latin America's Digital Future Depends on Identification of 5G Spectrum at WRC-19; Unfounded Technical Claims Risk Delaying Economic Growth and Innovation.
28 August 2019, Buenos Aires: Innovative 5G services will generate $20.8bn of economic expansion – 1.2 per cent of GDP growth – in Latin America by 2034. This huge opportunity for Latin America's digital economy is dependent on the availability of necessary radio frequencies, including those known as 'millimetre wave' frequencies that will deliver ultra-high capacity and ultra-high-speed services. However, efforts by the European space industry to unreasonably constrain the use of these critical frequencies has 5G's future hanging in the balance.
"Latin America must stand strong at WRC-19 to protect its interests and secure its digital future," said Lucas Gallitto, Public Policy Director, Latin America, GSMA. "5G will be an evolutionary step with a revolutionary impact, having a deeper effect on our lives than any previous mobile generation. As mobile operators continue to expand 4G connections across the region, now is the time for Latin American governments to lay the foundation for their 5G future by identifying the needed spectrum at WRC-19."
Battle for mmWave Spectrum 
5G mmWave spectrum will be identified at an international treaty conference called the World Radiocommunication Conference 2019 (WRC-19), which will take place in Egypt from 28 October to 22 November 2019. 3000 delegates from over 190 nations will meet to agree on how spectrum may be used. European countries are determined to limit the use of this spectrum due to unfounded claims of potential interference with space services. Independent technical studies, supported by Latin American countries and their allies in North America, Africa and Middle East, have demonstrated that 5G can co-exist safely and efficiently alongside weather-sensing services, commercial satellite services and others.
"WRC-19 is the only opportunity for years to come for countries across Latin America to secure mmWave spectrum for future use, enabling the delivery of 5G services over the next decade," added Lucas Gallitto. "Latin America understands the need to strike the right balance between different users of spectrum. That is why Latin American governments have actively supported technical studies that demonstrate how 5G can operate in these frequencies without causing harm to other existing spectrum services, including weather-sensing services in neighboring spectrum bands."
The 5G Opportunity for Latin America
5G represents a transformational leap from pre-existing networks. It will deliver almost instantaneous downloads of movies and lag-free gaming, as well as significant gains in automation, productivity, safety and competitiveness across numerous vertical sectors. If mmWave spectrum needs are met at WRC-19, 5G will be able to unlock significant economic growth and societal benefits around the world.
In Latin America, although 5G is not forecast to scale until 2025, excitement is already building around the technology's potential and transformative impact. Trials for mmWave 5G as well as commercial launches are already underway. 5G connections are expected to reach 62 million by 2025, equivalent to 8% of total connections in the region, with Brazil accounting for 26 million connections; Mexico, 18 million; and Peru, 4 million.
Operators in the region have identified that the enterprise segment will be the most significant source of incremental revenue in 5G and that the industrial Internet of Things (IoT) will make full use of new 5G features and capabilities. 5G also has significant potential to address Latin American development challenges, such as improving educational outcomes, a key factor in avoiding the so-called "middle-income trap" affecting a number of countries in the region. By providing high-capacity mobile broadband to dense urban areas and the necessary latency requirements needed to support virtual and augmented reality applications, mmWave 5G networks can improve distance-learning possibilities and enable virtual classrooms.
5G can also help address some of the current transport challenges facing governments in the region, including road accidents, traffic congestion and air pollution. Through a connected transport environment with vehicle-to-Infrastructure (V2I), Vehicle-to-Pedestrian (V2P) and Vehicle-to-Network (V2N) communication, 5G can improve traffic management and routing efficiency, provide enhanced safety from real-time monitoring and assist public transport coordination.
Resources