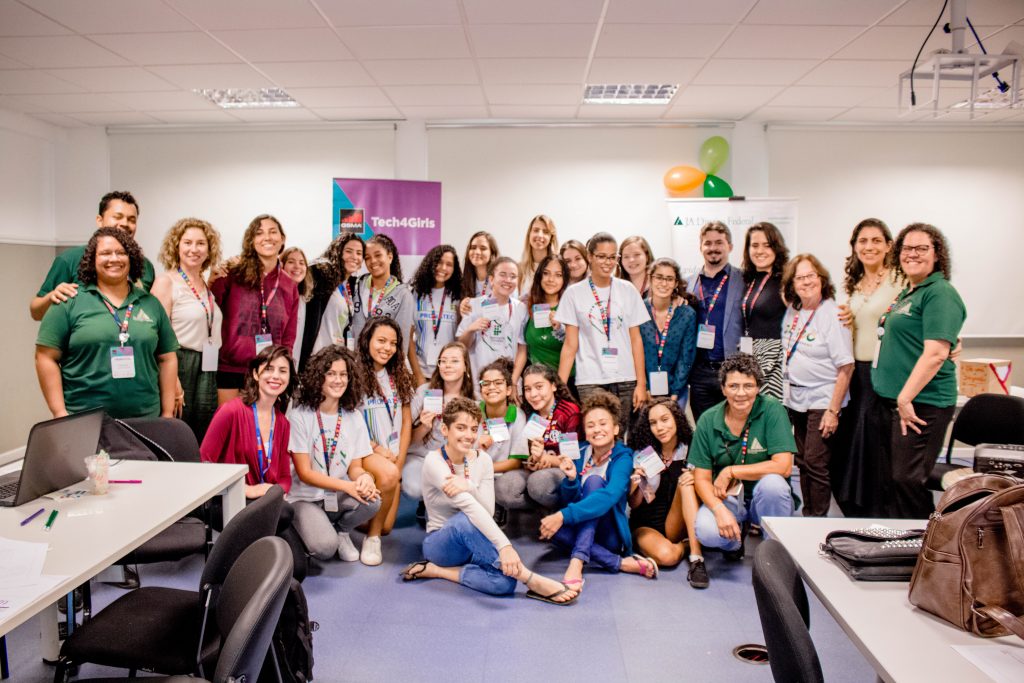 According to UNESCO, only 35 per cent of STEM students in higher education globally are women. Following its goal of correcting this gap and contributing towards SDG#5: Gender equality, on 4 December GSMA Latin America ran its first Tech4Girls workshop in Brazil. The event was held at Institute Federal of Brasilia with the collaboration of Junior Achievement Foundation, and was supported by local regulator Anatel and TIM Brasil.
During the workshop, 21 girls aged 15 to 17 from public and private schools in the city set to work to create a mobile app. Participants received guidance to think about each part of the project – initial idea, branding, monetisation – using a Design Thinking approach, in simplified, age-appropriate language. The girls decided to focus their projects on creating social impact and devise innovative mobile solutions for the issues of sustainable fashion, environmental care and assistance in situations of gender-based violence.
From Idea to Action: Girls created a mobile app
Commenting on their choices, Camila Carolina Monteiro, Senior Specialist in Sector-specific Policy and Associations, TIM Brasil, said: "A career in this industry is full of challenges and can lead to major achievements. The scope of technology is wide ranging, with direct applications to everyday life. It's encouraging to see how their work can enhance people's lives". Monteiro attended the activity as part of the objective for girls to meet leading women in the industry who can act as mentors.
"In our market it's very important to create interest among young people because of the growing demand for professionals and considerable opportunities for diversity," she said.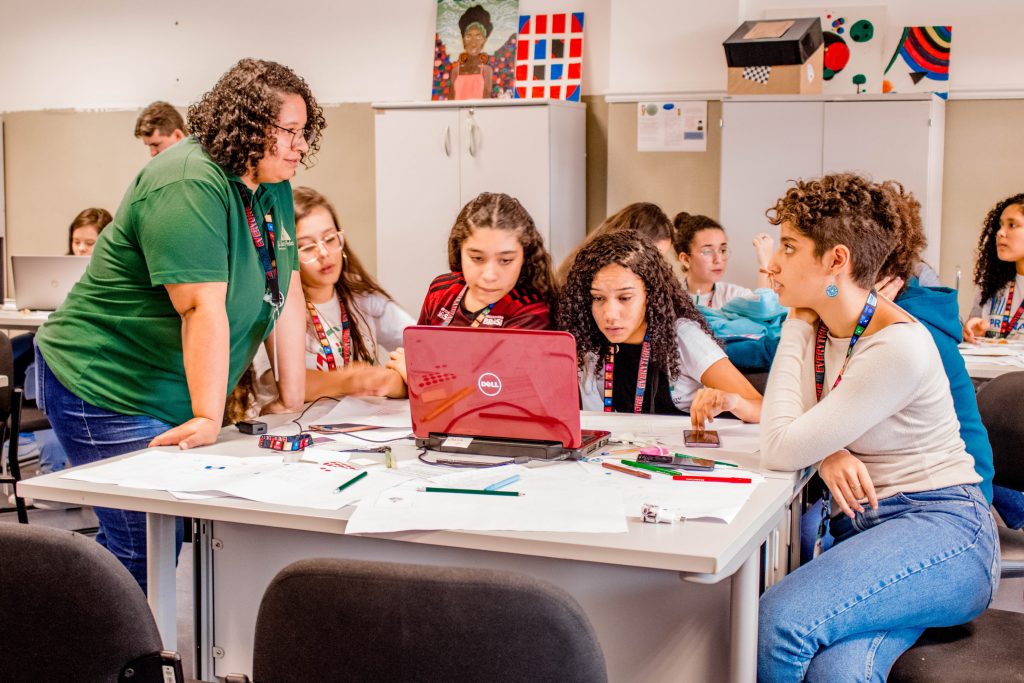 Junior Achievement guided the girls during the the creation process
Participating alongside Monteiro were two Anatel representatives, Tais Niffinegger, Head of International Affairs, and Luciana Ferreira, Engineer and Process Coordinator. On behalf of GSMA Latin America: Amadeu Castro, Senior Executive Advisor Brazil; Bernardita Oyarzun, Events and Operations Director; and Adriana Sarkis, Policy and Regulatory Manager.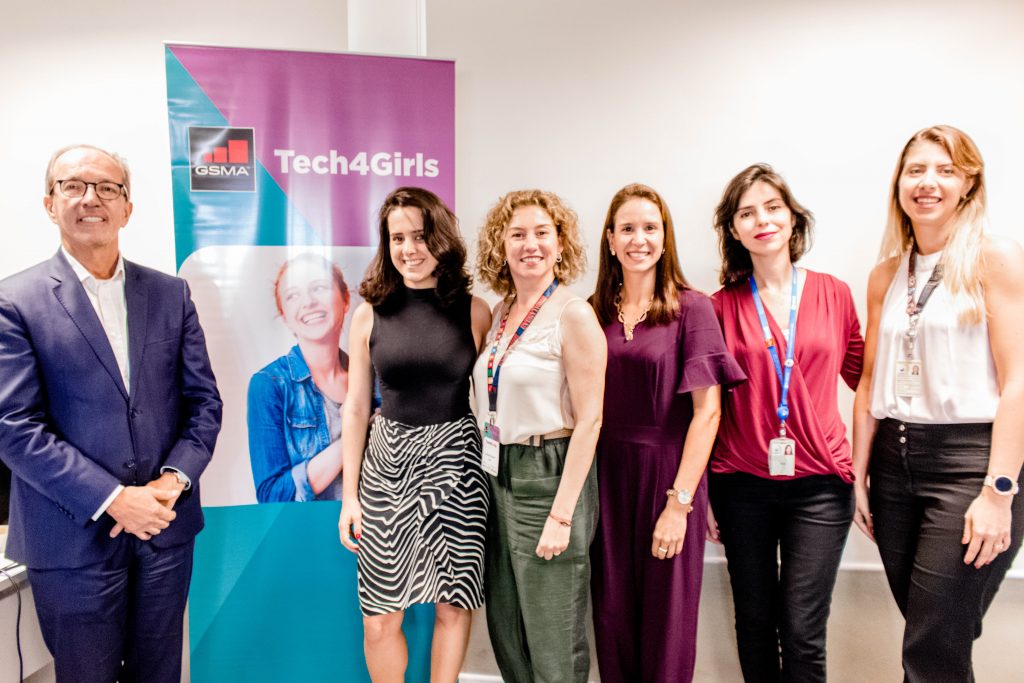 Amadeu Castro, Adriana Sarkis and Bernardita Oyarzun (GSMA Latin America), Camila Monteiro (TIM Brasil), Tais Niffinegger and Luciana Ferreira (Anatel).
"Tech4Girls is a very important initiative in the context of the search for greater female participation in the technology sector. Raising awareness among young people is especially relevant, as it contributes to correcting cultural asymmetries. Anatel, while promoting the development of telecommunications in Brazil, supports this idea", said Niffinegger.
Tech4Girls was launched by GSMA North America in 2018 and immediately spread to GSMA Latin America, where workshops have been held in Buenos Aires, San Miguel and Córdoba (Argentina). The initiative received the Corporate Citizen of the Americas Award 2018 from The Trust for the Americas – Organization of American States, and earned the GSMA recognition from Women Economic Forum (WEF) as an "Iconic company creating a better future".
"Tech4Girls is a global effort by the GSMA that's gaining ground in the region. We're very proud of this initiative and we'll keep promoting it to help more girls in Latin America discover all the potential of a career in technology," said Paula Ferrari, Marketing Director Latin America, GSMA.