The process of international dialogue spans seven months and is conducted by expert organizations which, joining forces with the W20's Content Management, will put forth the main topics to be developed together with the delegates. The delegates, representing the twenty member countries and an essential piece in the dialogue process, provide a global and diverse perspective on the issues. Together with them, a permanent consultation process takes place by means of an online platform, where workshops, surveys, forums, conferences and collaborative work are conducted.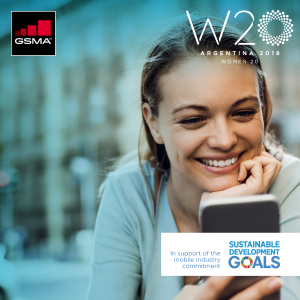 Finally, international dialogue becomes consolidated by the contribution of experts from international organizations that contribute to their areas of knowledge and serve as advisors of all the content development.
International dialogue entails an interactive and fluent consultation process, both in person and virtually, where the knowledge that will nourish all statements is developed. All processes regarding the edition and consolidation of statements are participatory in nature, and only delegates are allowed to vote.
Throughout the process, round tables and outreach events are held in Argentina and other parts of the world about each focus topic, with a view to promoting diversity and the exchange of ideas.