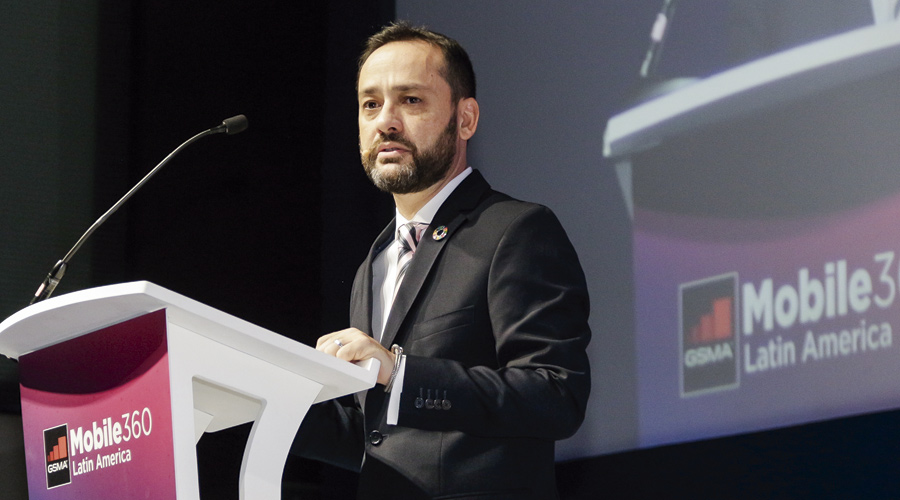 With a Strong Business Background in High Tech, the Argentinean Executive Will Lead the Strategic Deployment of Key Industry Programs and Advocacy Initiatives in the Region.
4 June 2019, Mexico City: The GSMA today announced the appointment of Javier Piñeiro as Head of Latin America. Piñeiro, who most recently served as Commercial Director at Google for over 7 years, has already joined the regional office in Buenos Aires and will be leading a permanent staff with presence in Argentina, Brazil, Chile and México. The official announcement was made today, during the opening keynote at the Mobile 360 – Latin America conference in Mexico City.
"Javier brings an interesting new outlook on the digital ecosystem to the GSMA and has a solid understanding of the key topics impacting the region," said Laxmi Akkaraju, Chief Strategy Officer, GSMA, to whom Piñeiro will report directly.
Prior to the GSMA, as Google's Commercial Director, Piñeiro lead the development of telecommunications, travel and government industries in Argentina and LATAM. He has a career of over 25 years in business strategy roles in high-tech industries spanning hardware and software, telecommunications, media and Internet, working for companies like IBM, Startel, MetroRED and Grupo Clarín. Piñeiro has a Bachelor's Degree in Computer Science, granted by Universidad del Salvador (Argentina), and has taken a Kellogg on Marketing in the Kellogg School of Management from the Northwestern University (United States).
"I am thrilled to be joining the GSMA, particularly at this time in which Latin America stands on the verge of a digital revolution that will certainly have mobile at its core", commented Piñeiro. "I look forward to working closely with all our members in addressing the major strategic challenges they face and help shape the digital transformation of the region."