When: 4 to 6 June 2019
Where: Hilton Mexico City Reforma, Mexico City, Mexico
For the second time, Mexico City is hosting Mobile 360 Series – Latin America the region's leading mobile industry event. Senior-level executives, regulatory authorities and key innovators will gather to examine the technologies and government strategies driving digital transformation across Latin America.
Mobile 360 – Latin America will focus on how the region can use existing tools and disruptive solutions (5G, big data, Internet of Things, artificial intelligence, blockchain) to add value to companies and improve people's lives.
GSMA member operators receive complementary passes.
Register now
GSMA Latin America Working Groups and special activities
Alongside the main conference, the event will include a series of workshops, member programmes and meetings for in-depth discussion on specific industry topics, as well as Plenary #48, the first session of the year for all the GSMA Latin America Working Groups.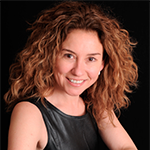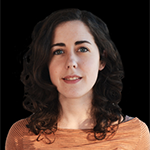 Stay up-to-date on the latest developments for Mobile 360 Series – Latin America using the hashtags #Mobile360 #LatinAmerica and following @GSMALatam and @GSMAEvents on Twitter, and GSMA Latin America on LinkedIn.