Keys to regulatory modernisation in Latin America
Future-proof regulatory frameworks to strengthen the digital ecosystem
In recent decades the two technologies responsible for changing people's lives have been mobile communications and internet; initially developed in parallel, they are now converging on the same path. Regulatory frameworks need to consider the dynamism of the ecosystem.
A future-proof regulatory framework is one that is functionality-based, seeks to achieve its objectives in the most efficient way, is dynamic, and can accommodate constant changes based on performance, ex post; it also evaluates legacy frameworks and even rethinks the need for digital ecosystem regulation.
Future-proof regulatory frameworks will reduce asymmetries and regulatory discrimination and, even more importantly, promote competition and innovation through stable frameworks that encourage investment in the digital ecosystem.
The new digital ecosystem is made up of multiple players, which alters market dynamics and competition.

Source: Resetting Competition Policy Frameworks for the Digital Ecosystem
Programme aims to review existing regulation, understand its inefficiencies and promote a new approach, making specific public policy recommendations for selected countries. We accompany public policy makers and promote dialogue with them to find the path towards "fit-for-digital" policies and institutions.
ARE REGULATORY FRAMEWORKS FUTURE READY?
PROMOTE CONVERGENCE
Maximise the benefits of convergence by removing artificial barriers.
REMOVE BARRIERS TO DEPLOYMENT
Extend coverage by removing municipal barriers.
ENHANCE USER EXPERIENCE
Encouraging competition in quality of service will enhance user experience.
REMOVE DISTORTIVE TAXATION
Remove sector-specific taxes to allow greater affordability and universality of services.
DRAW UP A CLEAR SPECTRUM ROADMAP
Optimise radio spectrum, a key input for the industry and the development of IoT services.
CREATE A DIGITAL AGENDA FOR THE DIGITAL ECOSYSTEM
Ensure an institutional framework capable of implementing an agenda across the digital ecosystem.
RECOMMENDATIONS FOR THE MODERNISATION OF DIGITAL ECOSYSTEM REGULATION
RELATED RESOURCES
COMPETITION POLICY IN THE DIGITAL AGE
How growing digitisation impacts competition policy in the ecosystem. Four key trends are changing the landscape in the communications industry. How growing digitisation impacts competition policy in the ecosystem. Four key trends are changing the landscape in the communications industry.
---
A NEW REGULATORY FRAMEWORK FOR THE DIGITAL ECOSYSTEM
The conclusions make for sobering reading. With the digital economy becoming increasingly converged through the emergence of a range of internet-based services, current regulation is not only failing to keep pace with these changes, it is also distorting competitive practices.
---
HANDBOOK COMPETITION POLICY IN THE DIGITAL AGE
Additional competition by Internet players in the market needs to be properly considered when defining and assessing markets. Competition authorities and regulators need to adapt traditional categories of competition policy assessment to the digital age. Lawmakers need to focus on the future of regulation.
Back
Contact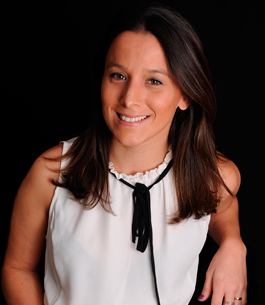 For more information on Regulatory Modernisation please contact Lucrecia Corvalan, Regulatory Manager, GSMA Latin America.