Effective spectrum pricing in Ecuador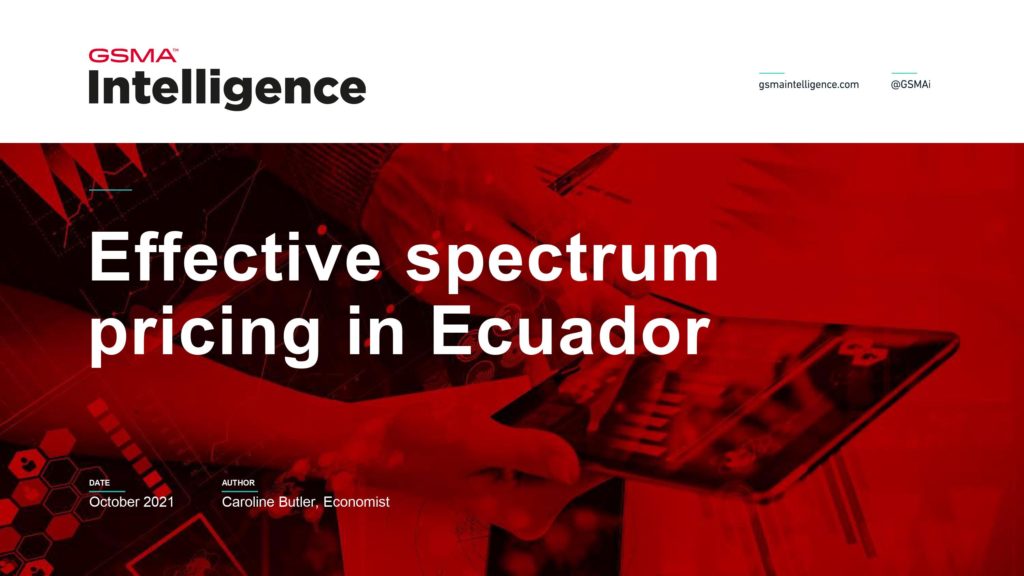 This report is based on a 2019 study carried out by the GSMA to assess the impact of spectrum pricing on mobile markets and consumers in 64 countries.
It reveals that the annual cost of spectrum in Ecuador has increased from around 10% of recurring revenue in 2010 to over 16% of recurring revenue in 2019, which is the highest in the region and more than three times the median for Latin America (5%).
Higher spectrum prices caused Ecuador to lag behind reaching 80% of population coverage by a year, compared to the modelled scenario and the regional average. Lower costs of spectrum would have increased speeds by around 5 Mbps for the average customer between 2014 and 2020, and by 9 Mbps in 2020. This is equivalent to just over 40% faster download speeds in 2020.
Related Resources