GSMA LA Vision Magazine 2016 – 2017 Edition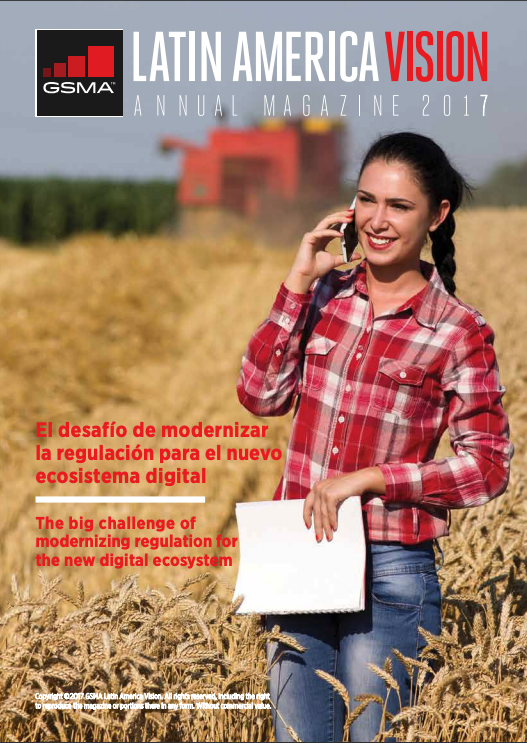 The big challenge of modernizing regulation for the new digital ecosystem
Welcome to the 2016-2017 edition of the GSMA Latin America Vision Magazine
It is nearly impossible today to imagine a world without mobile – it touches nearly everything and everyone in our lives.
Just 25 years ago, the rst 2G networks were launched and there are now 4.8 billion subscribers around the world, over 7.8 billion connections. At the end of 2015, 414 million of these subscribers called Latin America home, a figure that will grow to nearly 525 million by the end of the decade. Over that time, mobile will continue to serve as the primary means of internet access across the region, serving as a major driver of development, inclusion and value-add.
Mobile broadband networks cover 90 per cent of the Latin America population, with 4G set to reach 80 per cent coverage in the next year, as operators focus on building out networks and driving 4G adoption. Smartphone adoption is also growing apace, accounting for less than 10 per cent of connections in 2012 to more than half today, and this growth is set to continue.