The Mobile Economy Latin America and the Caribbean 2016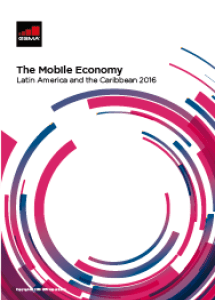 One of the fastest growing regions, adding more than 100 million unique subscribers by 2020.
Overall regional growth in unique subscribers will remain strong out to 2020 as many countries remain underpenetrated.
This includes some of the largest countries in the region such as Brazil, Colombia, Mexico and Peru – all of which will end 2020 around 80% penetrated.
Growth in these countries will see the regional penetration rate expand by more than 12 percentage points and an additional 100 million unique subscribers by the end of the decade. The region will grow more quickly over the remainder of the decade than any other region except Sub- Saharan Africa; annual subscriber growth from 2015 to 2020 is projected to be 4.8%, ahead of the 4.0% global average.