Mobile for Development – Transforming lives through mobile innovation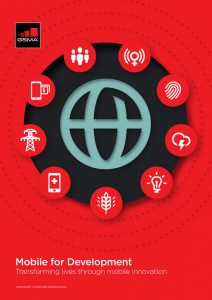 Of the 5 billion mobile subscribers active globally today, some 3.8 billion are located in low – and middle- income countries. Around 2 in every 5 smartphone owners use their phone to look for work, to help improve and monitor the health of their family and access information to support the education of their children. This illustrates the unique position of mobile technology it has the reach, capability and integration in daily life to be the ideal solution for reaching the underserved.
GSMA Mobile for Development is comprised of nine expert, dedicated and global teams which deliver innovations in financial services, health, agriculture, digital identity, digital inclusion, energy, water, sanitation, humanitarian innovation and gender equality.