The Quality of Mobile Services in Latin America
Mobile operators have a commitment to continuous improvement in quality of service.
Continuous network improvement has implied very high levels of investment for the region throughout the years: US$144 billion between 2001 and 2013 and a projection of US$193 billion for the 2014-2020 period.
The Digital Tsunami
By 2019, mobile data traffic in Latin America will be 474 times higher than the data traffic generated in 2009 (Cisco VNI) as a result of the devices used by clients to access networks, which put network performance under constant pressure.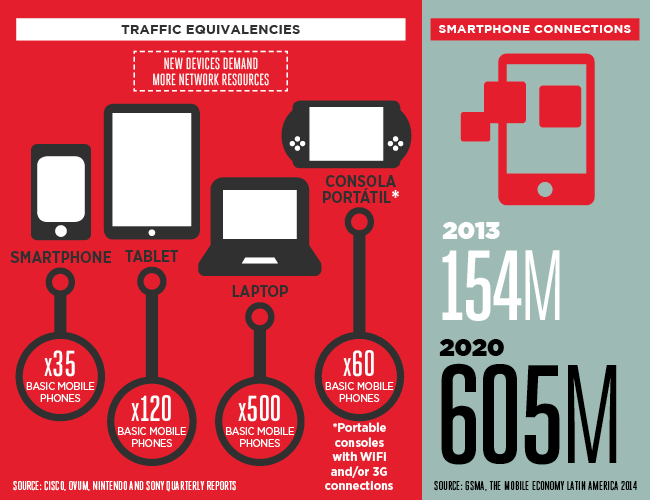 Challenges
One of the main current challenges is related to users' expectations towards the quality of voice and data services rendered through mobile networks, and their impact at a political and public opinion level.
There is little consensus with regards to some key issues related to quality of service: both on its conceptual definition as well as on its basis or need for regulation, the responsibility of each player intervening in the supply chain and some aspects related to the appropriate measurement methodology.
However, there is consensus on the fact that mobile data demand observed at present has exceeded all forecasts made by the players involved, exerting an enormous pressure on mobile operators, who are working at speed in order to be able to respond to the so-called digital tsunami.
Factors affecting mobile network services
Quality of service does not uniquely depend on the number of antennas installed. Unlike fixed networks, there are a number of factors that have an impact on network performance.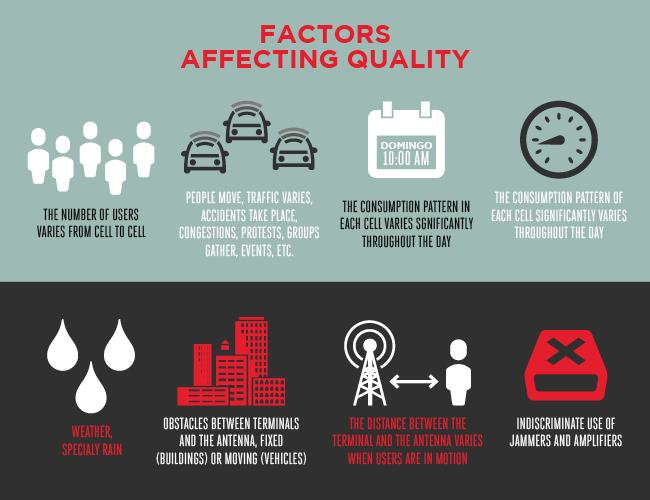 It is essential to count with the required spectrum to provide high-quality services
The required amount of spectrum in each of the national markets will differ according to local data demand and priorities.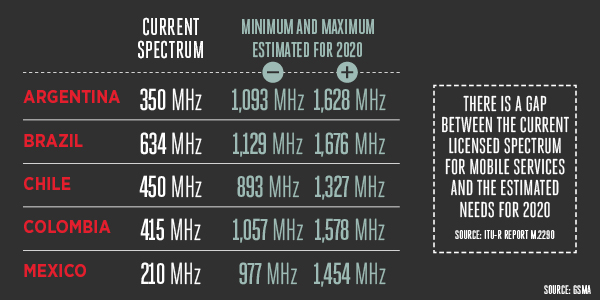 It is key to promote infrastructure deployment
Expediting permits for installation of antennas: When criteria are coherent at a national level and based on technical considerations, operators can make a more accurate evaluation of the implications of their investment and time limits, as well as the use of their resources. Unifying criteria at a national level allows for very positive certainties which promote continuous investment.
Understanding the real impact of mobile phones on human health: Education is the most efficient tool to gain the acceptance and understanding of society when performing infrastructure deployment. According to the World Health Organization (September 2013), 'Studies to date provide no indication that environmental exposure to RF (radiofrequency) fields, such as from base stations, increases the risk of cancer or any other disease.'.
Quality of service is always a priority for operators. Click HERE to learn more about the conclusions of our study about Quality of Mobile Services, where we propose to work jointly for continuous improvement.