Smart Data Privacy Laws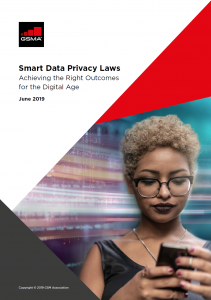 Sensing the huge opportunity of digital transformation, governments are keen to establish a regulatory environment that supports data-driven economic growth while strengthening trust in technology. Many countries are therefore considering data privacy laws for the first time, while others are reappraising their existing approaches.
In today's global economy, organisations' use of personal data can no longer be contained or regulated in isolation within a single country. The future frameworks that will allow governments, businesses and, most importantly, individuals to benefit from the data revolution must respect national laws, traditions and cultures. However, they must also coalesce around an emerging consensus that data privacy laws should protect the privacy of individuals while enabling innovation and data flows critical to the digital economy.
This paper provides a resource for those involved in drafting and reviewing data privacy rules or legislation — distilling what has been learned from data privacy law implementation to date into guiding principles by which a proposal can be measured.