Enabling rural coverage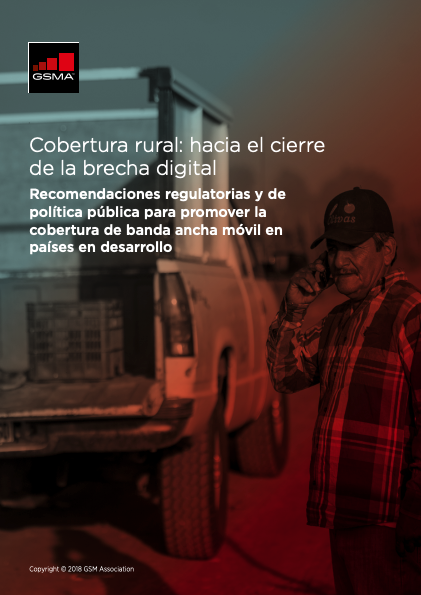 Regulatory and policy regulations to foster mobile broadband coverage in developing countries
The lack of coverage in rural areas is the consequence of a basic economic challenge: deploying infrastructure in remote areas can be twice as expensive, while revenue opportunities are as much as ten times lower, a combination that deeply affects the business case for MNOs to deploy infrastructure. In other words, high prices of deploying infrastructure in rural areas, combined with a weak demand for mobile internet services in rural populations, result in a supply-demand equilibrium with low population coverage.
This report examines how deployment in rural areas can be made sustainable, with a special focus on the function of governments in creating a favourable regulatory environment to improve the range of services and close the coverage gap.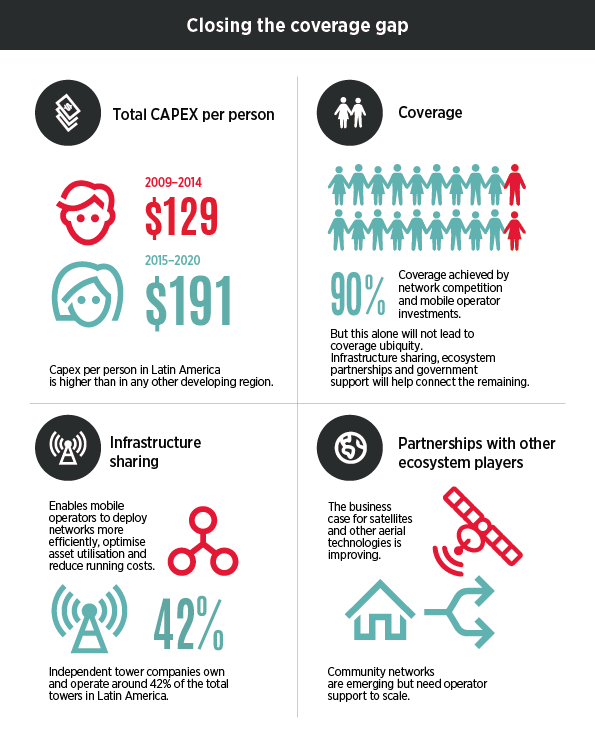 The coverage gap in Latin America is 10%
Among the four key barriers identified by the GSMA Connected Society Programme, lack of coverage is the least pressing in Latin America and the Caribbean.
GSMA Intelligence study "Closing the coverage gap: Digital inclusion in Latin America" indicates that in Latin America only 10% of the population still has no access to a mobile broadband network. This means 64 million people are digitally excluded and unable to enjoy the socioeconomic benefits that mobile broadband can bring. Although this a relatively small number compared to other developing regions, the coverage gap will not close without a significant rethink in approach, regulation and policy.