MVNO Summit at MWC 2023
Building sustainable MVNO businesses
In this inaugural MVNO Summit at MWC we welcomed over 370 attendees from 60 countries, representing over 200 companies. 66% of attendees were Director/VP/C-Level and included over 30 MNO and 54 MVNO organisations.
Event synopsis:
Some reports suggest that worldwide only 20% of the conceived MVNOs survive… so what does it take to create the ultimate, sustainable, MVNO business model?
What factors come into play when prioritising your virtual network attributes and industry-play? What differentiates the leaders from the followers… and the failures? Which are the industry partnerships that matter most?
In this inaugural MWC MVNO Summit you will hear from pioneering MVNOs that have implemented innovative business models and commercial sustainability that has allowed them to not just survive, but to be hugely successful. We will also hear from those businesses that have diversified their core offering, building up an MVNO arm to scale and differentiate. And we will hear from the wider ecosystem as to what defines a successful MVNO partnership.
Agenda

Immediately following the MVNO Summit, our Gold Sponsor, Totogi, hosted a SUPERCHARGED FIESTA. Totogi provided free transportation to Barcelona's famous nightclub, Luz de Gas, where guests enjoyed specialty cocktails, local beer and wine tastings, haute Spanish cuisine  a DJ and more!
We thank our Gold Sponsor for supporting this event, Totogi.
Gold Sponsors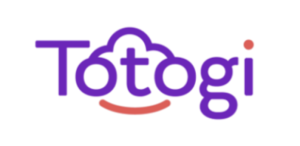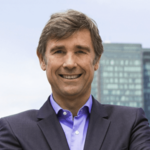 Jacques Bonifay
CEO, Transatel
Jacques is the co-founder and Chief Executive Officer of Transatel. Jacques has been the President of MVNO Europe since 2012 where he supervises lobbying initiatives directed towards the European Parliament, the DG COMP, and DG CONNECT. He also actively promotes MVNO's interests in relation to the French Government, ARCEP, and the Competition Authority as the former President of Alternative Télécom (the association of alternative fixed and mobile operators in France). Before founding Transatel in 2000, Jacques already had a solid track record in consulting, strategy, and business development for McKinsey & Company, Matra Marconi Space (now Airbus Defence & Space), and Alcatel. Jacques holds an MBA from INSEAD and an Engineering degree from ENSERG/INPG (Ecole Nationale Supérieure d'Electronique et de Radioélectricité de Grenoble) with a major in data processing.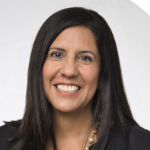 Danielle Royston
CEO, Totogi
Danielle Royston is Founder and CEO of TelcoDR and the acting CEO of Totogi. She has 25 years of enterprise software experience – the last 10+ as a CEO specializing in turnarounds. As telecom's leading public cloud evangelist, Royston has raised $1Billion to fundamentally transform telco software, propelling the industry to new heights with the power of the public cloud. Widely recognized as a thought leader, Royston has been asked to speak on some of the biggest stages in the industry and featured in numerous publications. She resides in Austin, TX, and holds a B.S. in computer science from Stanford University.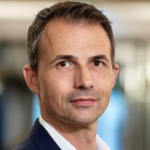 Kim Juchem
Global Director Wholesale & Software, Truphone
Kim Juchem is a telco and IoT professional with 20+ years of global experience in corporates, consultancy, and start-ups responsible for the leadership of Truphone's end-to-end relationships with MNOs and connectivity partners as well as its software platform (eSIM) business. Before joining Truphone, Kim was Co-Founder, Managing Director and Chief Operating Officer (COO) of the IoT connectivity and platform as a service (PaaS) provider 1NCE. Prior to 1NCE, Kim was with T-Mobile and Deutsche Telekom Group where he held various leadership positions in the international wholesale/MVNO and investment management space. Kim holds a master's degree in Telecommunication Business and Economics from the University of Duisburg as well as an MBA from the Indiana University of Pennsylvania. In his free time, Kim loves spending time with his family and enjoys cycling, running and snowboarding.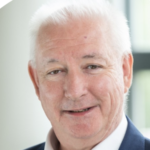 Gerry McQuaid
Cubic Telecom
Having joined Cubic Telecom in 2009, Gerry currently serves as Chief Commercial Officer and member of the Senior Leadership Team. He is responsible for commercial operations and the delivery of the commercial objectives of the Board and SLT. Before joining Cubic, Gerry had a successful career in Sales & Marketing leadership in the Mobile and IT industries. He led the team that built Ireland's second mobile network into what became O2 Ireland, where he was Chief Commercial Officer and Main Board Member. Prior to the mobile industry, Gerry had a successful career in Sales within the IT industry including as part of the leadership team in Ireland for Digital Equipment Corporation where he managed Enterprise Sales, and prior to this he worked in Enterprise Sales in the UK for ICL/Fujitsu. Gerry attained a Natural Sciences degree from Trinity College Dublin in 1977.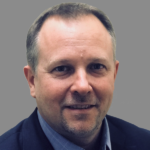 Ross Gray
VP and GM, IoT Connected Services Group, Semtech
Ross Gray joined Semtech as the vice president and general manager of the IoT Connected Services Group in January 2023, following Semtech's acquisition of Sierra Wireless. Ross is responsible for all managed connectivity and Cloud services for the IoT market. Most recently at Sierra Wireless, he served as vice president for connectivity solutions. Ross held several roles at Sierra Wireless including product and marketing roles in embedded modules, software, Cloud, and connectivity solutions, and led areas of strategy and market development including M&A. Prior to Sierra Wireless, he was the acting director, marketing at Telus, a national carrier in Canada. Ross has extensive global experience leading international teams and customers, including several years based in Europe. Ross holds a Bachelor of Science in Mathematics from the University of British Columbia.