CEQUENS Now ISO 27017 and ISO 27018 Certified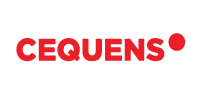 Dubai, December 13th: CEQUENS has now extended the scope of the ISO 27001 certificate to include both ISO 27017 and ISO 27018.
ISO 27017 certification demonstrates cloud service security to users, while ISO 27018 certification ensures that personal data is processed securely.
Commenting on the certification, Sahar El-Nashar Operational Excellence Senior Lead shared, "I am so proud to announce that CEQUENS has successfully accomplished ISO 27017 and ISO 27018 standards and requirements to keep pace with its development and certification milestones.
Also commenting on the certifications Sherief El-Rweney, CEQUENS MIS Manager, explained, "CEQUENS now being ISO 2017, 2018 certified in cloud security in addition to ISO 27001 is a true testament to our credibility and CEQUENS's positioning as a secure CPaaS solution provider. This shows our customers that our cloud-based communication platform is working according to recognized best security practices. This credibility gives CEQUENS a wordlwide competitive advantage."
"I would like to thank our team for their commitment and persistence to ensure that all needed cloud security and data privacy are in place for our customers, well done!" Added Sahar.
These prestigious certifications mark another wonderful milestone in the CEQUENS journey and come as CEQUENS prepares to launch its Customer Excellence Center in Dubai in Q1 of 2023.
About CEQUENS:
CEQUENS is a multi-award-winning communication solutions provider. We are on a mission to simplify customer engagement through our innovation-focused solutions engineered for customer-first organizations.
We support businesses with multichannel communication solutions and reliable business APIs such as SMS, WhatsApp for business, voice, and verification. Our product suite aims to solve our customers' unique problems and cultivate deeper human connections between businesses and individuals in every market we play.
With 5 office locations and 128+ direct network connections, CEQUENS empowers more than 1000 businesses in over 107 countries with faster, better, and stronger communication fine-tuned to their industries. Our platform boasts a 99.96% uptime and is built on industry-leading security standards.
CEQUENS is an ISO-certified and a PCI DSS compliant company. It is also recognized as a Meta Business Partner as well as a value-added service provider for Microsoft Teams Phone and WhatsApp Business. Our vision is to become the most compelling partner for developers, startups, and enterprises looking for simple and meaningful ways to connect.
The company is headed by CEO Karim Khorshed and Chief Research & Innovation Officer Ahmed Shabrawy.
Recognitions and Awards:
CEQUENS named as "Best Communications Platform – MENA 2022", International Business Magazine
CEQUENS named as "Best Communications Solutions Provider of the Year", Tahawultech.com Future Enterprise Awards 2022
CEQUENS named as "Best Communications Platform – Egypt 2022", Business Tabloid Magazine, 2022
CEQUENS named as "Most Innovative Communication Platform", International Finance Magazine Technology Awards, 2020
CEQUENS named as the winner of the "Excellence in Messaging Partner", FINSEC 2018 Awards
GSMA Associate Member
ISO 27001, 27017, and 27018 Certified
PCI-DSS Certified
Endeavour Entrepreneur
Disclaimer: The views and opinions expressed in this article/press release are those of the authors and do not necessarily reflect the approved policy or position of the GSMA or its subsidiaries.