Fibocom to Accelerate Digital Transformation in IIoT with 5G Connectivity
World Telecommunication and Information Society Day ​(WTISD) takes place on May 17th every year, to connect the world and promote digital technologies. This year, the theme is to Accelerate Digital Transformation in challenging times. As time goes by, people started to realize the inconvenience of conservative manufacturing as well as the urgency of digital transformation, especially after the COVID-19 crisis. Thus, both governments and the private industrial sectors have turned to IIoT as a better solution for smart manufacturing in this changing time.
How Can IIoT Help?
IIoT (Industrial Internet of Things) offers innovative ways to boost operational efficiency and introduce a new wave of industrial services. IIoT, also known as Industry 4.0, brings together Connectivity, Data & Computational Power, Analytics & Intelligence, and Human-Machine Interaction. It is the network of a variety of industrial devices connected by telecommunication technologies, enabling the systems to monitor, collect, exchange, analyze as well as deliver data.
Connectivity, Data & Computational Power
Connectivity is the foundation of Industry 4.0 and part of the foundational technologies applied along the value chain. This is achievable with the help of the high capacity, high speed, low latency and reliable 5G network. 5G ensures the delivery of IIoT technologies and helps keep all machines and robots perfectly in sync in real-time.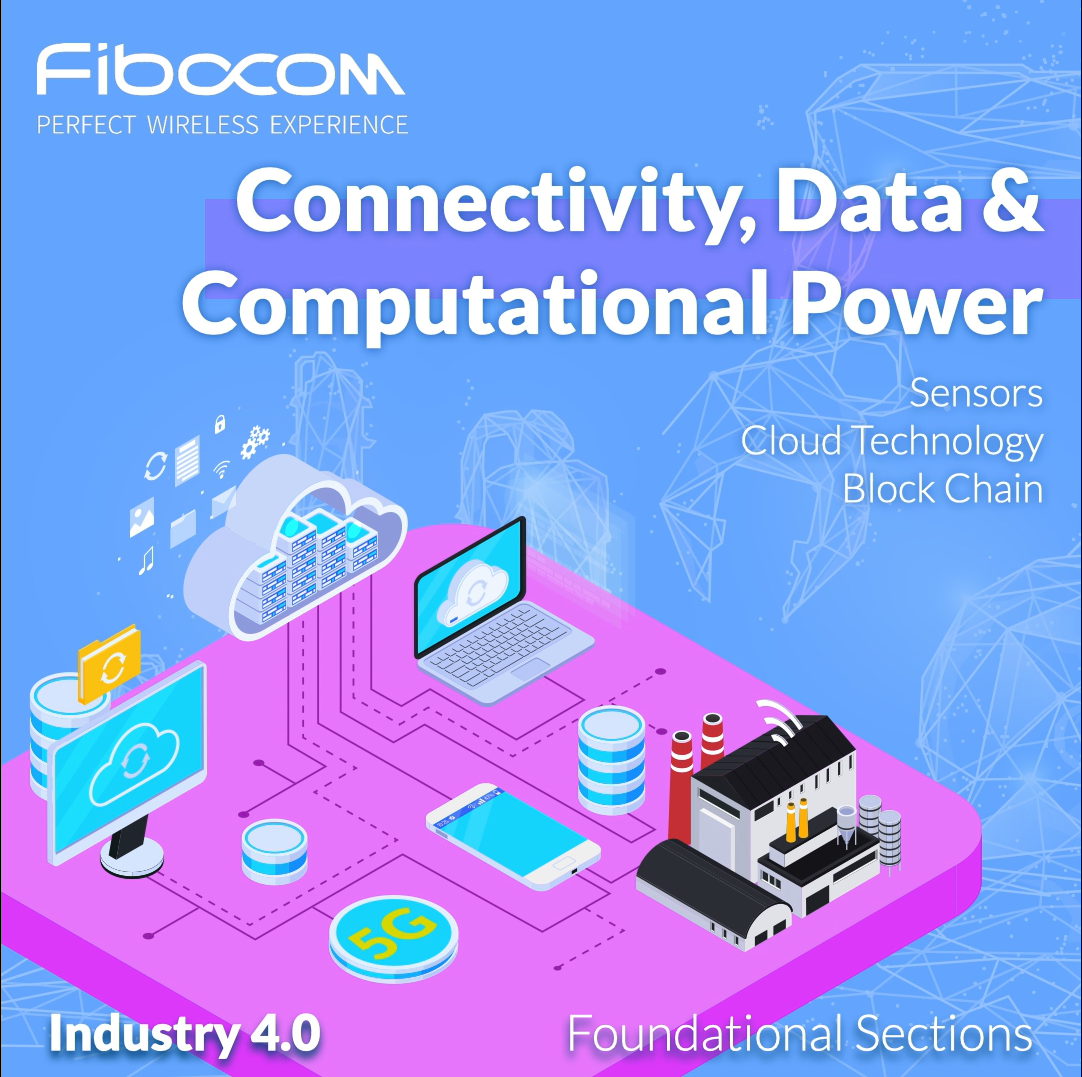 IIoT achieves incredible levels of efficiency, productivity, and performance by integrating machine-to-machine communication with industrial data analytics. For example, industrial AI inside a refinery pipe can detect corrosion to provide real-time production data, allowing a factory to reveal extra capacity. Another example of IIoT intelligence is digital twin. It allows computers to "tell" operators how to maximize productivity or predict a malfunction before it happens, potentially saving billions of costs.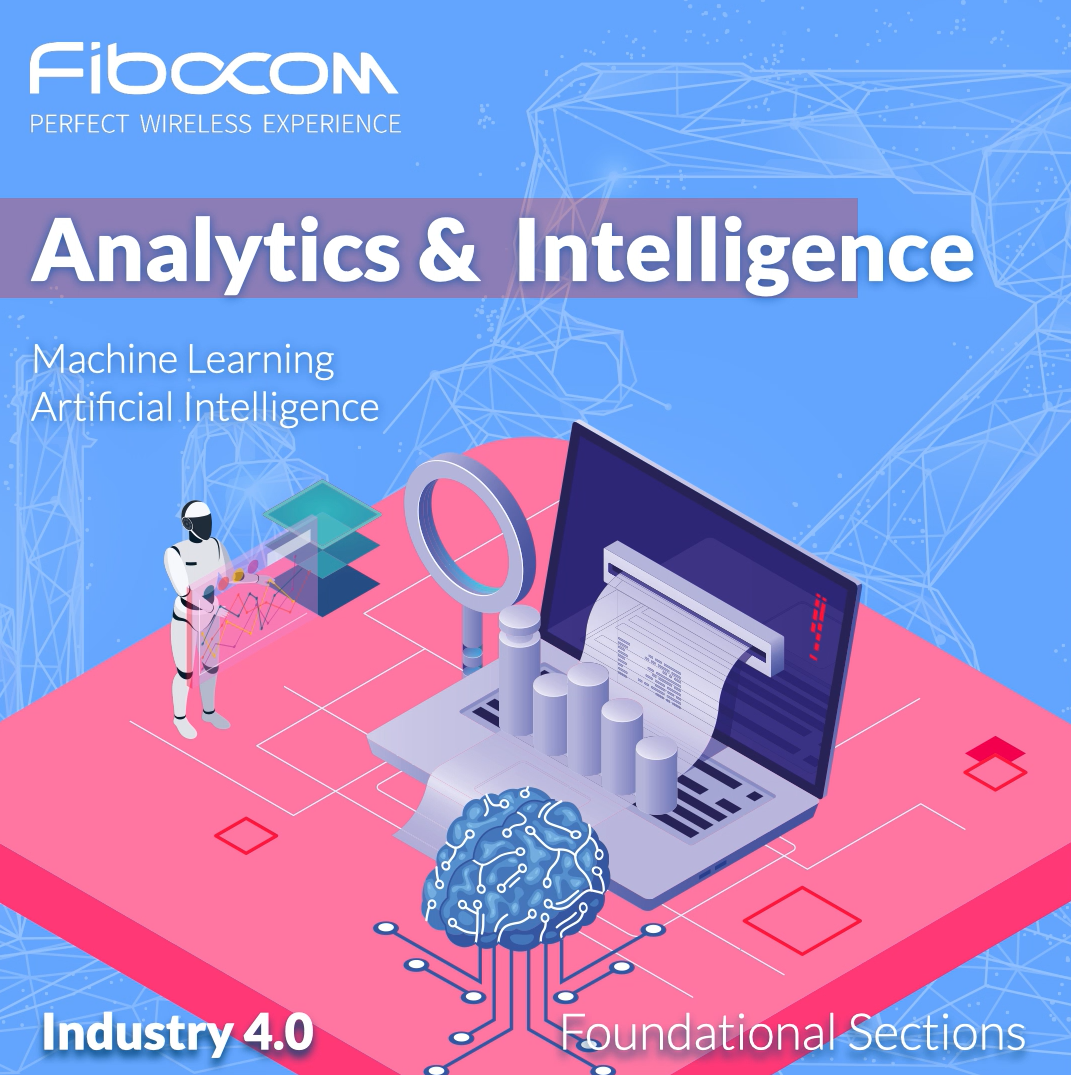 Human-Machine Interaction
To transform form traditional, labor-intensive manufacture processes to modern, autonomous ones, the adoption of smart manufacturing fits in the future roadmaps of hyperautomation. For instance, AGV (Automated Guided Vehicle) is indispensable for smart warehousing and smart factories, fully utilizing space and labor resources. When human operates at the ordering systems, AGVs will receive signals and carry required items to the picking workstations. HD video of the factory floor from a camera attached to an AGV can also be streamed with the help of 5G. AGV helps to realizes human-machine interaction and is the best choice for manufacturers to save energy, reduce costs, and increase productivities.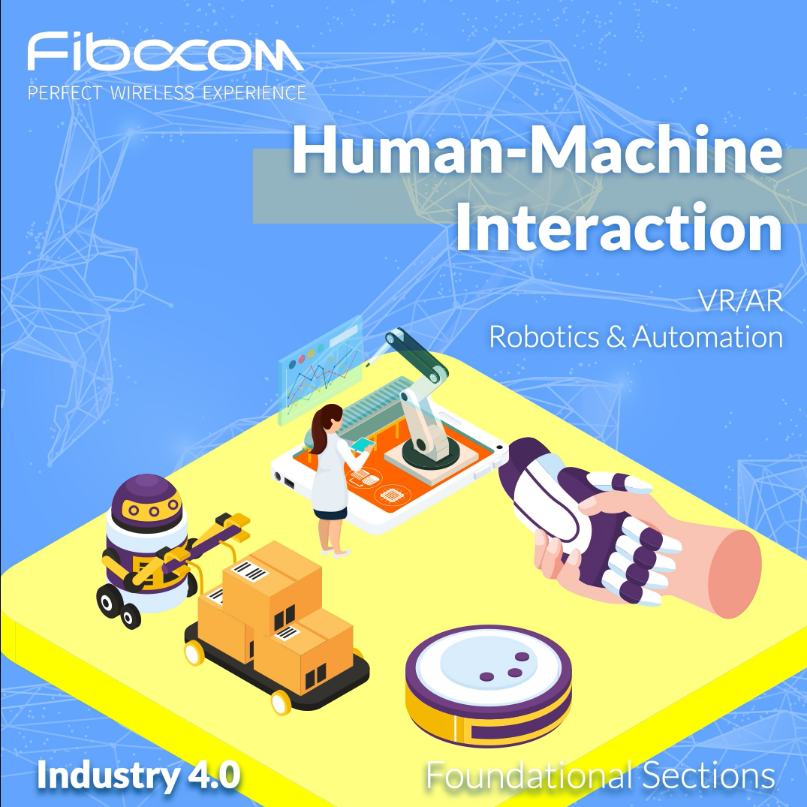 Fibocom 5G Wireless Solutions
IIoT requires stable wireless communication network coverage and fast inter-AP roaming switching to ensure efficiency and stability in various industrial scenarios. Fibocom has been an active player in the sector of IIoT, helping to accelerate digital transformation around the world. Fibocom provides one-stop IoT (Internet of Things) services including wireless communication modules and IoT application solutions. Whether it is to improve production efficiency or to reduce management costs, Fibocom is capable for offering 5G connectivity with faster transmission speed, better carrying capacity, and lower network latency, demonstrating the huge application potential of 5G in IIoT.
Fibocom's 5G wireless communication modules are designed to offer eMBB (enhanced Mobile Broadband), URLLC (Ultra Reliable and Low Latency Communications), as well as mMTC (massive Machine Type Communications). Supporting 5G standalone network (SA) and non-standalone (NSA) network architectures, Fibocom 5G wireless module series supports the Sub-6GHz and mmwave bands, and is compatible with 5G NR, LTE and WCDMA standards. It eliminates customers' investment concerns at the initial stage of 5G construction, responding to the commercial demand for rapid landing. Meanwhile, Fibocom 5G modules come with a rich set of interfaces including USB3.1 (3.0), USB2.0, PCIe3.0 (2.0), SPI, SDIO, GPIO, UART, etc. It has been certified by various regional operators, industry associations and local regulation, satisfying different deployment requirements for customers worldwide.
About Fibocom
Fibocom is a leading global provider of wireless communication modules and solutions in the sector of IoT (Internet of Things), as well as the first stock-listed (Stock Code:300638) wireless module provider in China. We provide end-to-end IoT wireless communication solutions for telecom operators, IoT equipment manufacturers, and IoT system integrators. With over two decades' engagement in M2M and IoT communication technology and extensive expertise, we are capable of independently developing high-performance wireless communication modules including 5G, LTE/LTE-A, NB-IoT/LTE-M, Android Smart, Automotive, WCDMA/HSPA(+), GSM/GPRS, Wi-Fi, GNSS, etc. Besides reliable, convenient, safe and intelligent IoT communication solutions for almost all vertical industries, we are also geared to customize the best and optimal IoT modules and solutions catering to your special requirements.
Media Contact
Ellie Cai
pr@fibocom.com
+86 755-26733555
www.fibocom.com
Disclaimer: The views and opinions expressed in this article/press release are those of the authors and do not necessarily reflect the approved policy or position of the GSMA or its subsidiaries.