Fibocom's 5G Modules Empower MYNXG Industrial IoT Devices
 MYNXG launches the First 5G Industrial IoT Product Portfolio
SIIC² PLC 5G Connector, for the secure Integration of ProfiNet and ProfiBus.
Edge FCR 5G Industrial Gateway, to connect Process Automation.
Edge FCO 5G ECO, to enable value for money Industrial Equipment monitoring of fans, pumps and motors.

Fibocom FG 150 5G and FM150 5G modules are supporting reliable connectivity with ultra-low latency, enables MYNXG's operational technology functions to employ 5G's full capability to protect assets, infrastructure and related data to the highest cybersecurity standards.
December 2nd, 2020
Shenzhen China and Nuremberg Germany – Fibocom (Stock Code: 300638), a leading global provider of IoT (Internet of Things) wireless solution and wireless communication modules, provides 5G communication solutions for secure industrial IoT specialist MYNXG's new secure industrial IoT solutions and product portfolio. The solution and products are elements of the MYNXG Industrial IOT Cloud Community (SIIC²) and fully integrated with the Nokia 5G network solution integrated by MYXNG and announced the 14th of October 2020.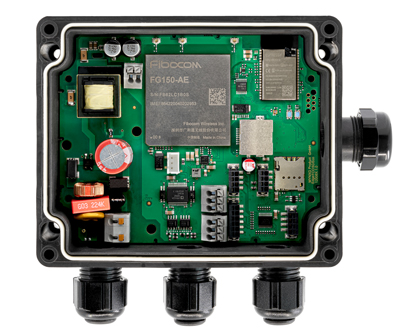 Figure 1 MYNXG Edge FCO 5G ECO with intexgrated Fibocom 5G FG150 AE
 According to Mr. Lars Thyroff, General Manager of Fibocom Wireless EU GmbH, "the FG 150 and FM150 5G modules empower industrial equipment and gateways, manufacturers can remotely monitor conditions of shop floor equipment, achieve product life cycle and process automation, manage the supply chain and asset, as well as access control to sites, process and data. Fibocom' s 5G module provides a powerful wireless communication basis to the integrated system. Its ability to connect a massive number of devices and to support tremendous data transformation with ultra-low latency is the backbone to support data-intensive applications running simultaneously."
The arrival of 5G technology promises a powerful high bandwidth network for Industry 4.0. With the benefits of the 5G network, MYNXG can offer customers robust end-to-end secure industrial IoT solutions to integrate complex and scattered industrial processes and management into an intelligent platform. The future of manufacturing lies in intelligence and manufacturing automation is imperative. As the world's leading supplier of 5G modules, Fibocom will continue to work actively to promote Industry 4.0 and help the manufacturing industry to drive digital transformation.
According to Bernd Möller, CEO of MYNXG, "Our goal is to be able to offer our industrial customers robust, and certified end-to-end secure industrial IoT solutions, so that they can drive the automation and digitalization of their processes. By integrating 5G Modem Technology of Fibocom and 5G Network Technology from Nokia into our overall industrial IoT technology platform we are setting the technology benchmark. SIIC² is the ideal solutions for 5G IoT systems and a solid foundation for marketplace development. "
MYNXG operates a globally unique, smart, real-time and secure IoT platform for industrial solutions. The MYNXG platform is designed to protect devices, physical infrastructures and related data to the highest cybersecurity standards. This is achieved by its consistent hardware-based, end-to-end security architecture. It supports all industrial interfaces at the device level, industry protocols and automation standards. Besides scalable cloud services, the platform provides straightforward, direct integration in existing business systems and processes.
Industrial solutions include condition monitoring for shopfloor equipment, PLC and process automation, supply chain asset management and access control to sites, processes and data
About MYNXG
MYNXG is a secure industrial IOT architecture to protect assets, infrastructure, and their data to the highest cybersecurity standards. MYNXG is the technology of choice to securely connect operational devices in highly regulated industries and the people interacting with them. The platform supports all industrial interfaces at the device level, provides cloud platform APIs and modelling tools for easy integration from field to business processes.
The MYNXG platform sets the de-facto security standard for operational technology, which is accepted and deployed by numerous blue-chip industrial players and industrial OEMs. MYNXG was founded in 2013, is headquartered in Nuremberg (Germany) and operating further offices in Frankfurt and Utrecht.
Please visit us for more information www.mynxg.com .
About Fibocom
Founded in 1999, Fibocom is a leading global provider of wireless communication modules. We are committed to bringing reliable, accessible, secure, and intelligent wireless solutions to every IoT application scenario for the increasingly digitalized industries and enriched smart life of the whole society. In 2017, Fibocom become the first stock-listed (Stock Code: 300638) wireless module provider in China.
We provide technically advanced and high-performance 5G, LTE, NB-IoT/eMTC, 3G, and GSM, smart, auto-grade, GNSS, Wi-Fi/BT wireless modules. By technically embedding Fibocom's wireless solutions into IoT devices that will become smart and remotely manageable with stable data transmission between devices and operation center, we empower the intelligent future of all industries that include industry 4.0, smart grid, smart cities, telemedicine, metering, smart security surveillance etc. We have many long-term industry customers including Fortune Global 500 enterprises, which is an important driven power of our fast development.
Fibocom is headquartered in Shenzhen, China. We have R&D centers in both Shenzhen and Xi'an, and subsidiaries in the U.S., Germany, India, Taipei and Hong Kong as regional operation centers. We have more than 1000 global employees, and provide products and services in more than 100 countries and regions. Please visit for more information www.fibocom.com
Media Contact
MYNXG                                                 Fibocom
Chistian Klein                                         Delia Zhu
Sales & Marketing                                 market@fibocom.com
Phone:+49 176 244 76 298                   Phone: +86 755-26733555
Email: christian.klein@mynxg.com        www.fibocom.com
Disclaimer: The views and opinions expressed in this article/press release are those of the authors and do not necessarily reflect the approved policy or position of the GSMA or its subsidiaries.