TNS Wins Two Juniper Research Future Digital Awards for Telco Innovation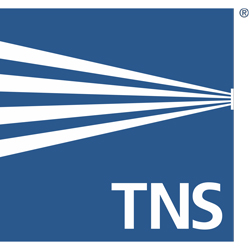 TNS Enterprise Branded Calling named Gold Winner for Best Digital Transformation Project, as well as retaining Platinum award for Best 5G Roaming Service Provider
Reston, VA, January 31, 2023 – Transaction Network Services (TNS) announced today the company has won two Juniper Research Future Digital Awards for Telco Innovation. TNS Enterprise Branded Calling was the Gold Winner for Best Digital Transformation Project and the company's Roaming Hub was named Platinum Winner for the Best 5G Roaming Service Provider category for the second year running.
Winners of Juniper Research's Future Digital Awards for Telco Innovation are recognized for their dedication to solving the telecommunications industry's biggest challenges.
"For the second year in a row, TNS' innovative solutions have been recognized by Juniper Research for their unique ability to address pressing telecom industry challenges," said Bill Versen, President of TNS' Communications Market. "Our award wins for TNS Enterprise Branded Calling and our Roaming Hub reflect our commitment to developing innovative solutions that benefit all industry stakeholders, from network operators to carriers, consumers and businesses."
TNS Enterprise Branded Calling was named the Gold Winner for Best Digital Transformation Project for its ability to restore trust in voice calling. The solution enables organizations to display their brand information on outgoing call screens. This helps educate the call recipient on who is calling, which can increase call answer rates.
As operators transition to 5G networks, roaming support presents a multi-faceted challenge. The Roaming Hub was recognized as a Platinum Winner in the Best 5G Roaming Service Provider category for the second consecutive year. Its ability to unlock roaming services on next generation networks will help operators generate significant ROI for their network and device investments.
For more on Enterprise Branded Calling, visit tnsi.com/enterprise-branded-calling.
To learn more about TNS LTE Roaming Hub, visit tnsi.com/solutions/communications/roaming/.
About TNS 
TNS, a market leader in call analytics and robocall mitigation, provides an end-to-end ecosystem for protecting and restoring trust in voice. TNS addresses the full needs of wireless and wireline operators globally with TNS Call Guardian® the industry-leading call analytics solution that protects subscribers from high risk and nuisance robocalls. In addition, its Enterprise Branded Calling solution is the core component of its Identity Analytics Suite that is taking the next step in enriching consumer engagement making voice calling an integral part of an omnichannel customer experience program. TNS analyzes over one billion call events across more than 500 operators every single day, enabling carriers to identify more unwanted robocalls. For additional information visit: https://tnsi.com/resource-center/communications/.
Company Contact:
TNS
Clare Cockroft/Bronte Saulle
703-814-8065
pr@tnsi.com
Or
Media Contact:
Bluetext for TNS
Thomas Walter
646-265-3144
tns@bluetext.com
Disclaimer: The views and opinions expressed in this article/press release are those of the authors and do not necessarily reflect the approved policy or position of the GSMA or its subsidiaries.