Tower & Fibre Round Table
This GSMA-hosted round table will explore a number of important topics around mobile communications infrastructure including:
The Impact of HAPS / Addressing HAPS – Greg Ewert, Vice President of Strategy and Business Development, Intelsat
5G RAN Impact on Tower Companies  – Jose Antonio Aranda Legazpe, Product Strategy & Innovation Director, Cellnex
Addressing Private Networks – Paul Choiseul, Vice President, Corporate Innovation Team, American Towers
Impact of New Technologies – Ferdinand Kiewitz, EMEA Sales Lead, Transcelestial
Planning for the 5G Connected Era – Thomas Leddo, Chief Strategy Officer, MD7
GSMA invites key stakeholders in the tower & fibre ecosystem to join this discussion taking place in-person at MWC22, 09:15 local time in Barcelona on Wednesday 2nd March.
With a limited number of places registration is crucial so please register your interest using the form below and a member of the GSMA team will confirm your attendance.
Meet the speakers
Thomas Leddo, Chief Strategy Officer, MD7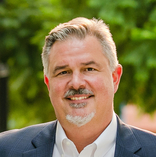 Tom is driven by the possibilities of mobile connectivity for people throughout the world and understands what it takes to make that happen. He is responsible for realizing the strategic priorities of MD7, enabling all stakeholders to understand the company's objectives. In his time at MD7, Tom has held leadership positions in operations, customer service, sales, and marketing, and he has proudly served our team members and partners since 2004.
Gregory Ewert, Vice President,  Strategy & Business Development, Intelsat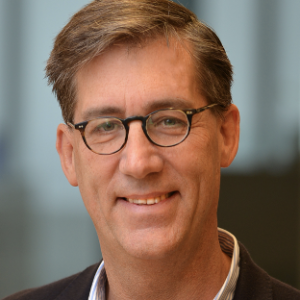 Gregory Ewert shapes and executes Intelsat's global business development strategy across the company's network, mobility, media and government business units. He is also responsible for the structuring of Intelsat's strategic roadmap and forging partnerships that will advance the company's technology and service platforms, particularly for emerging applications such as mobility, cloud, and the companies multi-orbit network strategy.
Jose Antonio Aranda, Innovation and Product Strategy Director,  Cellnex Telecom
José Antonio is a technology evangelist who believes Innovation is the tool to boost the development of the digital society. As Innovation & Product Strategy Director at Cellnex, he's contributing with his wealth of experience to creating new solutions for the different industry segments. He's leading two multidisciplinary teams with high- level results and engagement with his partners.
Paul Choiseul, Vice President Fibre Business, American Towers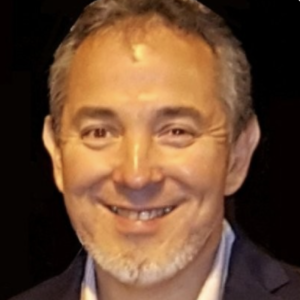 Vice President of Innovation, Corporate CTO Team.  With over 30 years of senior level Engineering and Management experience, Paul has played a leading role in the successful design and deployment in-building cellular coverage solutions, FTTx PON NaaS platforms, as well as in the design and implementation of next-generation Carrier Ethernet SDN networks, to include Coherent Optics for the delivery of wavelength services.  Paul's expertise extends to multi-national operation of submarine networks and 4G and 5G cellular technologies, both in outdoor deployment as well as DAS and small cells.