VoIP Round Table
This GSMA-hosted round table will explore three important topics which bridge the VoIP and mobile connectivity space:
Fraud, security & robocalls
Interconnect
Security intelligence sharing
GSMA invites key stakeholders in the VoIP ecosystem to join this discussion taking place in-person at MWC22, 16:00 local time in Barcelona on Wednesday 2nd March.
With a limited number of places registration is crucial so please register your interest using the form below and a member of the GSMA team will confirm your attendance. Should you require an event pass to access this round table please check the box in the registration form so that we can assist.
Meet the speakers
Karl Heinz Frankeser, CIO & CMO, Ticinocom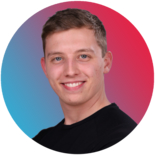 Karl Heinz Frankeser Jr. is currently acting CIO at Ticinocom LTD. a family owned Internet Service Provider based in Switzerland. Karl Heinz has been active in Ticinocom LTD for more than 6 years, covering multiple roles starting from Customer Support, Technical Support, Logistics, Software development and Marketing.