OPPO – Guangdong OPPO Mobile Telecommunications Corp.,Ltd.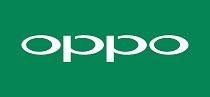 OPPO is a leading global camera phone brand dedicated to providing young consumers with pioneering products that never fail to inspire and excite. At OPPO, we design, manufacture, and market our own products.
Founded in 2004, OPPO quickly proved itself in the market thanks to its exacting attention to detail. After entering the mobile phone market in 2008, OPPO quickly expanded its mobile business around the world and soon became a leading smartphone manufacturer globally.  OPPO strives to capture young hearts with head-turning design, innovative mobile photography technologies, excellent user experience, attentive service, and most importantly, a commitment to the relentless pursuit of perfection.
For more information, please visit OPPO official website: www.oppo.com.