Airbus S.A.S.
Airbus is a global leader in aeronautics, space and military services, employing 134,000 people working together with one purpose: to create a better connected, safer and more prosperous world. Airbus contributes tirelessly to the future of flight, relying on the limitless brainpower its people to build sustainable mobility solutions.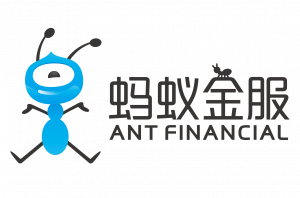 Ant Financial (Hangzhou) Network Technology Co., Ltd.
Ant Financial Services Group, officially established in October 2014, is an innovative technology provider that aims to bring inclusive financial services to the world. Headquartered in Hangzhou, China, we are the operator of Alipay, an online payment service launched in 2004 which has since evolved into the world's largest payment and lifestyle platform. As a member of the Alibaba digital economy, Ant Financial is working hand in hand with Alibaba Group to make it easy to do business anywhere across the world. Through our innovative technologies, Ant Financial is committed to helping global consumers and small-and-micro enterprises gain access to inclusive financial services that are secure, green, and sustainable, creating greater value for society and bringing equal opportunities to the world. We do not pursue size or power; we aspire to be a good company that will last for 102 years. We will work with Alibaba Group to push forward the goals of the Alibaba digital economy for 2036: to serve 2 billion global consumers, empower 10 million profitable businesses and create 100 million jobs.

Arm Ltd
​Arm technology is defining the future of computing. Our energy-efficient processor designs and software platforms have enabled advanced computing in more than 250 billion chips and our technologies securely power products from the sensor to the smartphone and the supercomputer. Together with 1,000+ technology partners, we are enabling artificial intelligence to work everywhere, and in cybersecurity, we are delivering the foundation for trust in the digital world – from chip to cloud. The future is being built on Arm.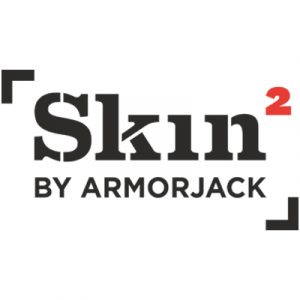 ArmorJack
ArmorJack is a monobrand company with its' own RND, service centres, production line, unique partnerships and business support processes. Our company is focused on producing and distributing protective materials for devices and gadgets. We have our own development innovative plotter (cutting machine) provided with the unique IT-solution that allows businesses not to keep large inventories in stock, to increase business efficiency and to meet the very first need to protect devices of 100% of potential buyers with high quality material. We provide great customer experience for the clients, and business value for our partners. We have more than 5 years of expertise in retail business with established partnerships in Europe, China and Korea; 35 service centres and more than 6 500 PoS all over the world.

Bolttech
bolttech is an international insurtech with a mission to build the world's leading, technology-enabled ecosystem for protection and insurance. bolttech serves customers in 30 markets across North America, Asia and Europe. With a full suite of digital and data-driven capabilities, bolttech powers connections between insurers, distributors, and customers to make it easier and more efficient to buy and sell insurance and protection products. For more information, please visit www.bolttech.io.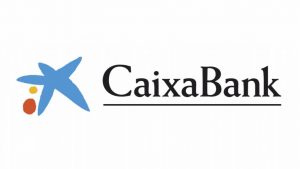 Caixa Bank
With more than 21 million customers, 51.000 employees, 6.160 branches and 15.285 ATMs, CaixaBank is the first bank in Spain and offers a full range of products, innovative tools and advice to improve people's lives and contribute to the well-being of society. We have a differential business model, with a firm commitment to the well-being of our shareholders, customers, employees, suppliers and to that of society as a whole. Our leading shareholder, the "la Caixa" Banking Foundation, inspires the bank's strategic stance as well as our values and corporate culture. CaixaBank offers its customers the best tools and expert advice to make decisions and develop habits that form the basis of financial well-being and enables them to appropriately address recurring expenses, cover unforeseen events, maintain purchasing power during retirement or to turn their dreams and projects into reality. We do this with:
- Specialised advice
- Personal finance simulation and monitoring tools
- Comfortable and secure payment methods
- A broad range of saving pension and insurance products
- Responsible lending
- Overseeing the security of our customers' personal information
Besides contributing to our customers' financial well-being, our aim is to support the progress of the whole of society. We are a deeply committed retail bank in all areas in which we work. For this reason, we help communities where we conduct our business thrive. We contribute to the progress of society:
- Effectively and prudently channelling savings and financing, and guaranteeing an efficient and secure payment system.
- Through financial inclusion and education; environmental sustainability; support for diversity; with housing aid programs; and promoting corporate voluntary work.
- Additionally, through our collaboration with the Obra Social of "la Caixa" Banking Foundation, whose budget is partly nourished through the dividends that CriteriaCaixa earns from its share in CaixaBank. A major part of this budget is funnelled into local needs identified through the CaixaBank branch network in Spain and BPI in Portugal.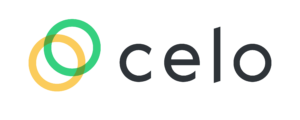 Celo Foundation
Celo is a mobile-first open source ecosystem of technologies, organizations and individuals that share a common mission of building a financial system to create the conditions for prosperity for everyone. The Celo ecosystem includes a decentralized, proof-of-stake blockchain technology stack (Celo Platform), a native asset (CELO), three stablecoins (cUSD, cEUR, and cREAL) and the Celo Foundation's Alliance for Prosperity, inclusive of more than 130 organizations including Andreessen Horowitz, Anchorage, Coinbase, GSMA, Mercy Corps, Grameen Foundation, Prosegur, Deutsche Telekom, and cLabs, a service organization dedicated to growing and developing the Celo ecosystem. For more information on Celo, please visit celo.org.

Elsight Ltd
Elsight delivers Absolute Connection Confidence, 24/7. Our proprietary bonding technology incorporates both software and hardware elements to deliver extremely reliable, secure, high bandwidth, real-time connectivity—even in the most challenging areas for stationary, portable, or actively mobile situational requirements.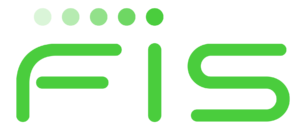 FIS
Fidelity National Information Services, Inc. (FIS) provides technology solutions for merchants, banks, and capital markets firms worldwide. It operates through Merchant Solutions, Banking Solutions, and Capital Market Solutions segments. The Merchant Solutions segment offers enterprise acquiring, software-led small to medium-sized businesses acquiring, and global e-commerce solutions, processing 75 billion transactions topping $9T for 20,000 clients annually. The Banking Solutions segment provides core processing and ancillary applications; digital solutions, including Internet, mobile, and e-banking; fraud, risk management, and compliance solutions; electronic funds transfer and network services; card and retail payment solutions; wealth and retirement solutions; and item processing and output services. The Capital Market Solutions segment offers securities processing and finance, global trading, asset management and insurance, and corporate liquidity solutions. FIS was founded in 1968 and is headquartered in Jacksonville, Florida.
Hedera Hashgraph, LLC
Hedera is a decentralized enterprise-grade public network on which anyone can build secure, fair applications with near real-time finality. The platform is owned and governed by a council of the world's leading organizations, including Avery Dennison, Boeing, Dentons, Deutsche Telekom, DLA Piper, eftpos, FIS (WorldPay), Google, IBM, LG Electronics, Magalu, Nomura, Swirlds, Tata Communications, University College London (UCL), Wipro, and Zain Group.

Mawari Inc
Mawari, Inc. has been pioneering the creation of cloud rendering and streaming technologies for interactive XR experiences since 2018.  Since then, Mawari's partner list is a who's-who of visionary innovators in telecom and entertainment including KDDI Corporation, Deutsche Telekom, Sapporo Breweries Ltd., Adways Co., Ltd, AFK Australia. As part of its larger technology stack, Mawari has developed a proprietary, XR-focused 3D Experience Delivery Platform that renders 3D content in the cloud and delivers it efficiently to devices. Core to this is Mawari's unique, patent-pending 3D Streaming CODEC / compression technology that minimizes the weight of 3D content and enables real-time rendering and streaming to smartphones and XR glasses. Mawari's mission is to accelerate the arrival and widespread adoption of the 3D/XR Metaverse (synthetic reality) to meet the demands of its visionary clients and has been working relentlessly to solve real-world challenges to meet the demands of visionary XR partners.
Meridian
Meridian brings the world closer together so friends and family can send more money home. Meridian empowers people to send remittances across borders with carriers and wallets they already know and trust. We're creating a unified network of telecoms, neobanks, and digital wallets to make sending money seamless.
MVola
MVola is the first FinTech in Madagascar. Launched in 2010, MVola's mission is to provide access to affordable and quality financial services to every Malagasy. MVola contributes to the financial inclusion of all Malagasy by giving them the same opportunity for success. By making money transfers affordable, MVola simplifies the lives of its 10 million+ clients and also develops innovative savings, advance and insurance services. MVola became the first Electronic Money Institution (EMI) in Madagascar in 2018 and obtained a banking license in 2021, becoming the first digital bank in Madagascar. ----------------------------------------------------------------------------------------------------------------------------------------------- MVola est la 1ère FinTech de Madagascar. Lancée en 2010, MVola a pour mission de donner accès à des services financiers abordables et de qualité à chaque Malagasy. MVola participe ainsi à l'inclusion financière de tous les Malagasy en leur donnant la même chance de réussite. En rendant le transfert d'argent abordable, MVola simplifie la vie de ses + 10 millions de clients et développe également des services innovants d'épargne, d'avance et d'assurance. MVola devient le 1er Etablissement de Monnaie Electronique (EME) à Madagascar en 2018 et obtient en 2021 le statut de banque devenant de fait la 1ère banque digitale de Madagascar
TEWAYS LIMITED
TEWAYS, a Global Messaging Provider ! Founded in 2010, TEWAYS transforms the way the world collaborates and communicates through innovative solutions. At TEWAYS, we're all about providing foundations and solutions for our clients to build relationships with their customers and produce solid outcomes for their businesses. We believe that technological evolution and human experience, combined, are able to unify communication throughout the consumer's journey and in the channels of their preference. With more than 12 years' experience in Bulk SMS and A2P Messaging, we are proud having 1 billion plus messages passing through TEWAYS annually. TEWAYS is now present worldwide at six countries :Ghana, Sierra Leone, Dubai, Cyprus, Egypt, Lebanon… and still growing!
TMY Technology, Inc.
TMY Technology, Inc. (TMYTEK) is an innovator and a game-changer that delivers the breakthroughs of millimeter-wave solutions in 5G/B5G and satellite communication applications to worldwide clients. As a leading technology developer, TMYTEK enables people's everyday life with better connectivity from our clients' products. By transforming the mmWave RF fronted with innovative devices, inventing ready-to-use beamforming development kit, implementing phased arrays with modern Antenna-in-Package (AiP) technology, and redefining the OTA testing methodology, TMYTEK empowers industrial inventions to market faster. Together with our global partners and allies, we make historical firsts and positively impact society. Find out more from tmytek.com
5G IN Sector Members
.