Cellular Technology Transitions and Potential for SoC Players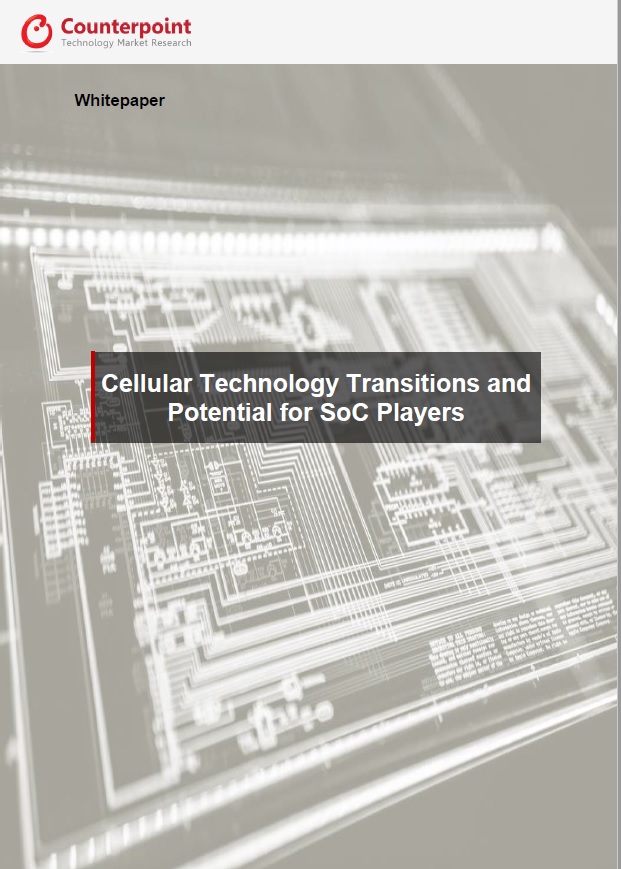 Each technology shift brings with it opportunities for players across the value chain, and the arrival of 5G highlights this in many ways. Operators across key markets are looking to upgrade from 2G/3G to 4G in order to allocate more spectrum to support data services, and the arrival of 5G is unlocking new capabilities and services like Enhanced Mobile Broadband (eMBB), Massive Machine Type Communication (mMTC), and ultra-reliable Low Latency Communication (uRLLC).
This is resulting in a transition between different technologies and the emergence of a new technology order: 2G and 3G networks, which have coexisted for nearly 20 years, are being progressively phased out, while 4G and 5G are set to become the dominant networks over the next decade.
This generational technology shift presents both challenges and opportunities, and the role of ecosystem players including operators, devices OEMs, component makers and software players will be crucial to enable a smooth transition. Baseband players in particular, are well positioned, as the business expands rapidly from mainly mobile phones to the broader universe of cellular connected devices to create a market worth US$38.7bn by 2024.
Disclaimer: The views and opinions expressed in this article/press release are those of the authors and do not necessarily reflect the approved policy or position of the GSMA or its subsidiaries.