Fibocom Launches New High-Performance and Affordable 5G Module FG650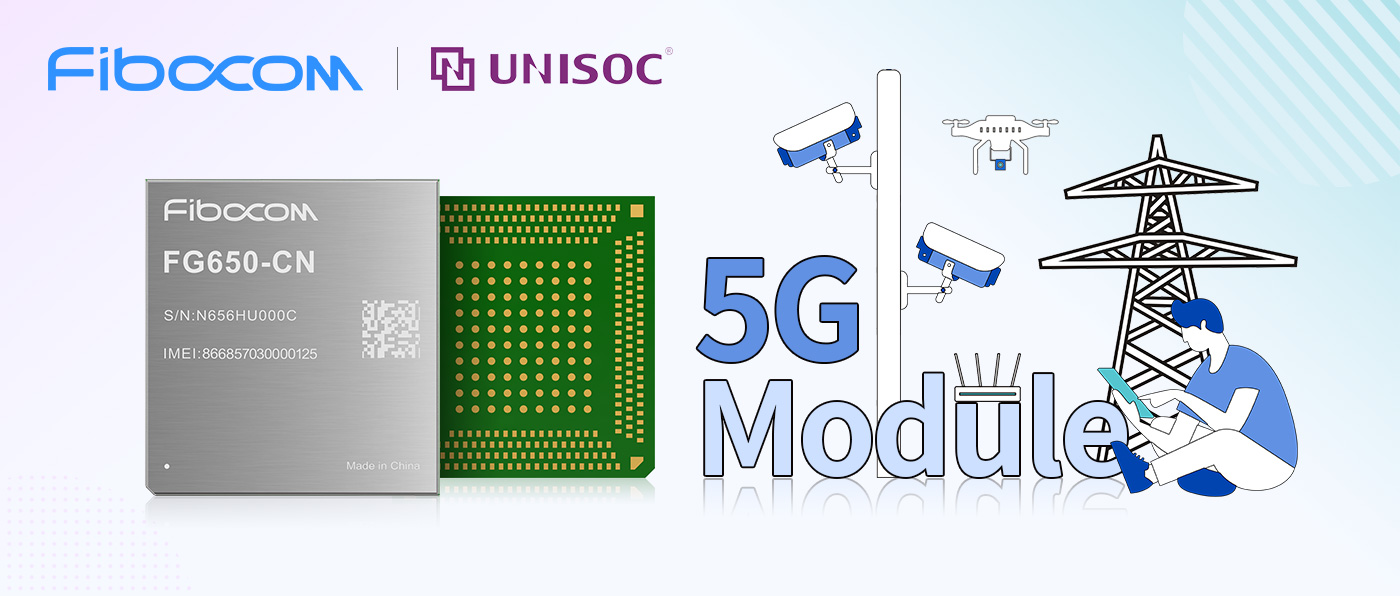 Shenzhen China – July 2nd 2020 – Fibocom (Stock Code: 300638), a leading global provider of IoT (Internet of Things) wireless solution and wireless communication modules, announces the release of the new 5G wireless module FG650 powered by Unisoc's V510.
Fibocom FG650 5G module is a high-performance, affordable 5G module based on V510, an industrial-grade chipset platform designed by Unisoc, one of the leading chipset providers in China. FG650 supports both 5G standalone (SA) and non-standalone (NSA) network architectures, supports 5G Sub 6 and global mainstream frequency bands. FG650 is compatible with 5G/LTE/WCDMA multi-network standards. It is designed in LGA form factor, and the hardware design is compatible with other 5G modules in the mainstream market, enabling customers to switch product lines seamlessly and reduce deployment time to the market.
Fibocom FG650 can be widely deployed in smart grid gateway, electricity power differential protection equipment, electricity power communication terminal, IP camera, 5G CPE, OTT BOX, VR/AR, industrial gateway, 5G live broadcasting terminal, AGV, drones, etc., to meet the high-speed data transmission demands in the industries such as Smart Grid, Security and Defense, Connected Vehicles, Industry 4.0, 4K/8K Video, Telemedicine, Remote Education, Smart Cities, etc.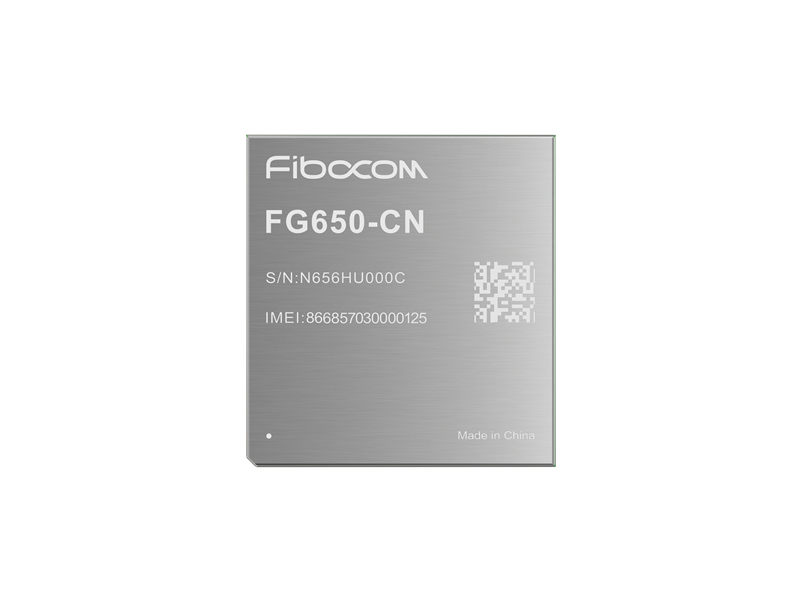 Fibocom FG650 5G Wireless Module
5G NR Sub 6/LTE/WCDMA Multi-network Standards,
41*44*2.75mm, LGA Form Factor,
Both SA and NSA Network Architectures,
Rich Interfaces: USB/PCIe/UART/SPI/I2C/SDIO to meet the demands of diversified IoT applications,
Multiple operating platforms: Linux 4.15, Android 10;
More Features: FOAT/DFOTA/VoLTE/Audio/eSIM etc.
Fibocom FG650 has the technical advantages of high integration, high performance. It can automatically adapt to 5G NSA and SA dual-module networks, support TDD and FDD, as well as all 5G frequency bands under four major operators in China, and global mainstream frequency bands.
Fibocom FG650 5G module's engineering sample will be available in July, will be ready for mass production in Q4, 2020.
About Fibocom
Founded in 1999, Fibocom is a leading global provider of IoT (Internet of Things) wireless solution and wireless communication modules. We are committed to bringing reliable, accessible, secure, and intelligent wireless solutions to every IoT application scenario for the increasingly digitalized industries and enriched smart life of the whole society. In 2017, Fibocom become the first stock-listed (Stock Code: 300638) wireless module provider in China.
We provide technically advanced and high-performance 5G, 4G, NB-IoT/eMTC, 3G, and 2G, smart, auto-grade, GNSS, Wi-Fi/BT wireless modules. By technically embedding Fibocom's wireless solutions into IoT devices that will become smart and remotely manageable with stable data transmission between devices and operation center, we empower the intelligent future of all industries that mainly include smart retail, ACPC (Always Connected PC), industry 4.0, smart grid, smart homes, smart agriculture, smart cities, telemedicine, metering, smart security surveillance, and the intelligently connected cars, etc. We have many long-term industry customers including Fortune Global 500 enterprises, which is an important driven power of our fast development.
Fibocom is headquartered in Shenzhen, China. We have R&D centers in both Shenzhen and Xi'an, and subsidiaries in the U.S., Germany, India, Taipei and Hong Kong as regional operation centers. We have more than 1000 global employees, and provide products and services in more than 100 countries and regions.
Media Contact
Ellie Yuan
market@fibocom.com
+86 755-26733555
Disclaimer: The views and opinions expressed in this article/press release are those of the authors and do not necessarily reflect the approved policy or position of the GSMA or its subsidiaries.