Futurecom 23: Access to IPLOOK's 4G/5G Converged Private Core Network Solution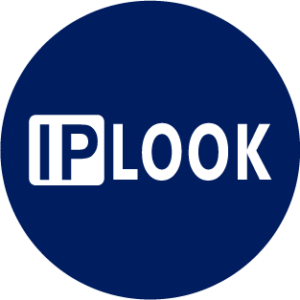 IPLOOK Networks, a leading provider of core network solutions, is excited to announce its participation in Futurecom 2023, the most prominent technology event in Latin America. Taking place from October 3 to October 5 in São Paulo, this highly anticipated event will bring together over 30,000 attendees and industry experts in the fields of Telco, Innovation, and Digital Transformation.
Under the theme "Connecting the Interactions – the era of connected data, people, and business interaction," Futurecom 2023 sets the stage for insightful discussions on the future of connectivity and its impact on businesses. IPLOOK Networks, with its slogan "Connect everywhere and everything," perfectly aligns with the event's vision. The central touch point for IPLOOK this year was "4G/5G Converged Private Core Network", to enable reliable and cost-effective LTE & 5G network deployments for operators and enterprises.
At Booth H71 of São Paulo Expo, IPLOOK will show its presence to introduce:
· 4G/5G Converged Private Core Network Solution
· End-to-End Mobile Core Solution for MNO, MVNO, WISP/FWA and enterprises
· Full NEs of IMS, EPC and 5GC
This year, IPLOOK has prioritized "Exploring the South American market" as a significant strategy. Currently, IPLOOK has boasted a distinguished clientele comprising South American telcos. Futurecom 23 holds a crucial role in IPLOOK's endeavors to further strengthen its presence in the Latin American market. IPlOOK also expects to get involved in the debate of the future of connectivity and business with industry peers. Don't miss the opportunity to spark a conversation over how to grow your business with IPLOOK at Futurecom 23 in Brazil.
About IPLOOK
IPLOOK Networks is a leading vendor of 4G/5G networking solutions, offering a complete line of products for mobile operators, mobile virtual operators, service providers and enterprise private networks to fulfill the growing connectivity needs. We are one of the fastest-growing end-to-end mobile core network vendors in the world, positioned to self-develop innovative and high-performed 3G/4G/5G/6G core network products to the world.
More info: www.iplook.com  Follow IPLOOK on LinkedIn @IPLOOK Networks
Disclaimer: The views and opinions expressed in this article/press release are those of the authors and do not necessarily reflect the approved policy or position of the GSMA or its subsidiaries.