IPLOOK attended Global 5G Evolution International Virtual Conference discussing about 5G Private Network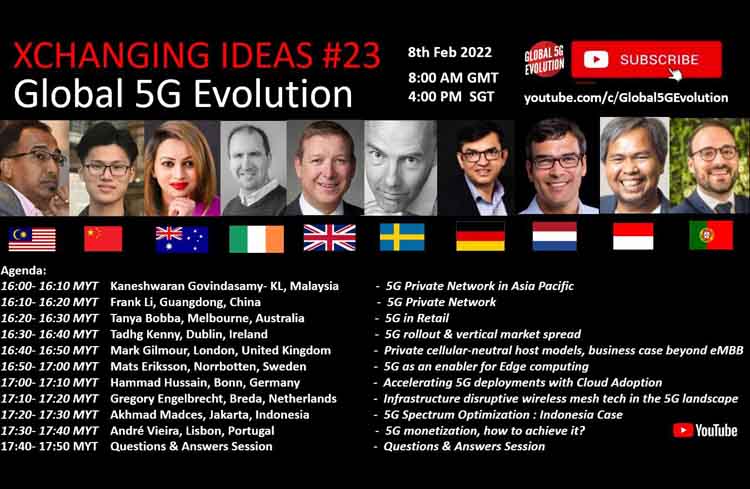 XCHANGING IDEAS: Global 5G Evolution, a platform & community providing millions of engineers with informative content to help them innovate in the 5G technology domain.
Global 5G Evolution reaches millions of worldwide engineers with information about state of the art technology and engaging conversations that enable them to stay up to date, and find knowledge during research, engineering, architecture and design.
The #23 International Virtual Conference was held on Feb 8th. Frank Li, Sales Director in EU Region from IPLOOK, is honored to be invited as one of the speakers in the conference. Themed by『How to catch 5G private network opportunity as small vendor』, Frank shared his viewpoint about the market of 5G private network and how can small mobile network vendor like IPLOOK seize the opportunities to develop:
1. For the countries with 5G spectrum for private networks, we will work with the local system integrator such as WiFi solution vendor, 5G radio equipment vendor etc.
2. For the countries without 5G spectrum for private networks, we will actively participate in Operators' network verification and testing and help operators to act as the system integrator and deploy the 5G network for enterprises.
Stay tuned for IPLOOK' s appearances of online and offline summits in the near future!
Review the thoughtful video here. And contact us for more information!
Disclaimer: The views and opinions expressed in this article/press release are those of the authors and do not necessarily reflect the approved policy or position of the GSMA or its subsidiaries.