IPLOOK won Outstanding Solution Case Award with the 5G+ Smart Campus Solution
As a professional and leading mobile core network provider, IPOOK is seeking to be at the forefront of diverse innovation in telecom industry, providing effective and creative solution for our customers.
Recently, IPLOOK' s 5G+ Smart Campus Solution has been selected as one of the Outstanding Solution Cases at the PT EXPO 2021. Awarded by ICT China High Level Forum, IPLOOK was honored to be highly recognized by professional institution with excellent performance in the application of 5G.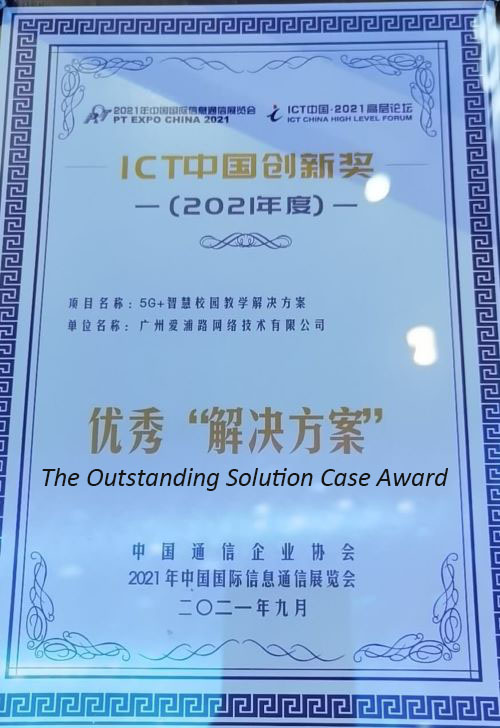 The Outstanding Solution Case Award for IPLOOK 5G+ Smart Campus Solution
When it comes to the development of 5G technology, the demand for next-generation talents in Information technology is increasing rapidly, while most of the curriculum provisions in universities and colleagues are not mature enough to cultivate talents comprehensively.
Communication engineering is a typical subjects combined theories and practice tightly. Therefore, for the aim of cultivating more talents, the enhancement of education in telecommunication is necessary.
And this is the reason why IPLOOK innovates the 5G+ Smart Campus Solution.
IPLOOK' s 5G+ Smart Campus Solution can be widely applied in the education of universities and colleagues by constructing a lab for telecom composed of 5GC (5G Core Network), 5G small cell, 5G terminals, 5G transmission and application system and relevant modules. This solution enables faculty members to do research, students to learn and practice in the lab, bringing benefits to the education field.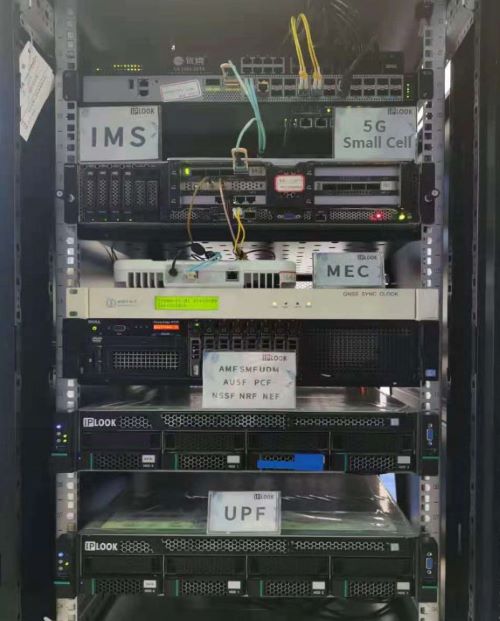 IPLOOK' s 5G+ Smart Campus Solution
Based on the ICT (Information and Communication Technology) platform, IPLOOK' s 5G+ Smart Campus Solution realizes a simulation for the operation and maintenance of core network system in enterprises, offering great support for the study of the teaching system in Information Technology and the cultivation of relevant talents.
For the aspect of education, IPLOOK' s 5G+ Smart Campus solution achieves the goal of meeting  the requirements of cultivating new-generation talents by constructing laboratory. On the other hand, deploying IPLOOK' s private network enriches the curriculum provisions with the whole telecommunication network system, and provides more opportunities for the students to get up close with the 5G technology, focusing on the knowledge and application of 5G.
IPLOOK will explore more innovative solution in the near future.
Contact us for more information!
Disclaimer: The views and opinions expressed in this article/press release are those of the authors and do not necessarily reflect the approved policy or position of the GSMA or its subsidiaries.