Panamax Wins the GCCM Technology Innovation Award at CC Global Awards 2020
Panamax is thrilled to announce that it has been awarded with the GCCM Technology Innovation award by Carrier Community during the CC Global Awards 2020 ceremony in Berlin. Panamax was presented with the prestigious GCCM Technology Innovation Award for its digital financial solution MobiFin Elite, which aids banks, financial institutions, enterprises, and governments in providing secured digital financial solutions. The award ceremony was held on August 25, 2020 in Berlin.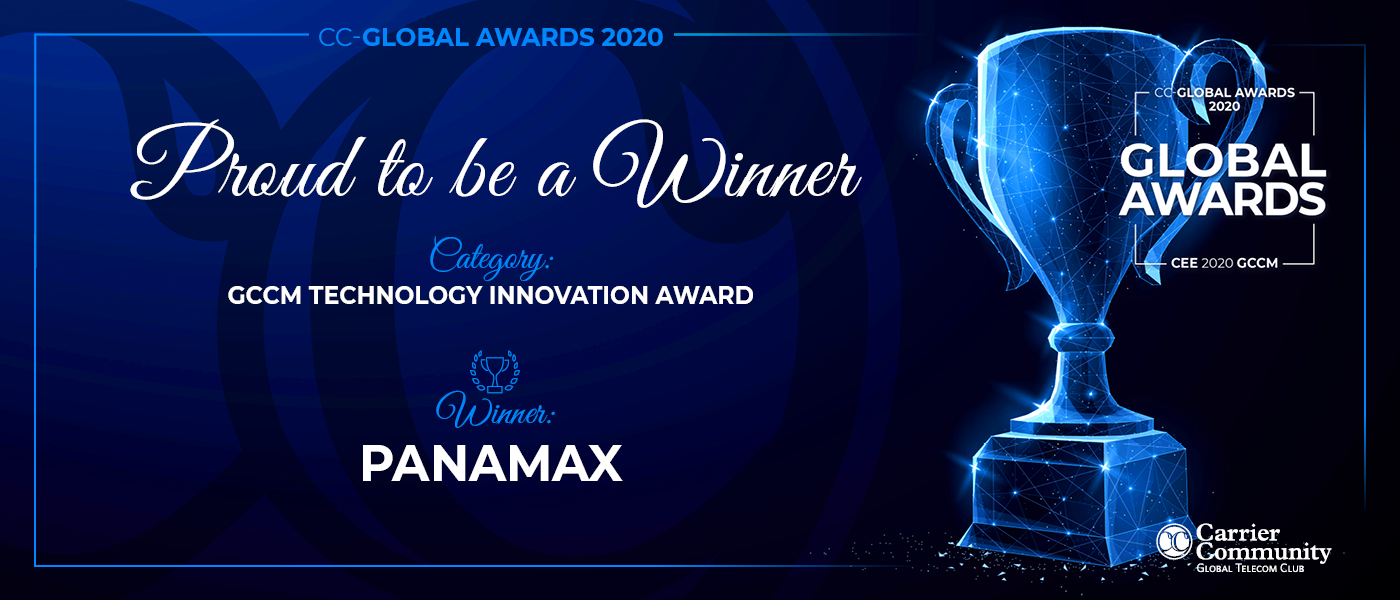 Manoj Jain, Chief Marketing Officer, Panamax, expressed his pleasure and said, "Panamax is reaching new heights with every passing day. We are grateful towards the Carrier Community to recognize our efforts. MobiFin's state-of-the-art architecture and successful use cases have earned us the coveted acknowledgement."
MobiFin Elite by Panamax is a robust digital financial services platform loaded with innovative security features providing fintech solutions to a range of user segments around the globe. Its unique features coupled with the ability to roll-out mobile wallet services through multiple transaction channels supports a wide range of business domains.
About Panamax
Panamax, the technology arm of Bankai Group, is a global leader in providing telecom and digital financial solutions. Panamax's Digital Financial Solution MobiFin, is one of its top-notch products. The platform benefits MNOs, MVNOs, mobile wallet operators, banks, financial institutions and aggregators in creating their own customized digital ecosystem. It offers scalability and ease of operation by fusing mobile banking, money, wallet, top-up & bill payments solutions into one common interface. Panamax's telecom offerings include market-proven Billing, Switching, Provisioning, Transaction and Service management solutions, assisting millions of users over networks spread across the globe.
About Carrier Community
Carrier Community (CC) is an exclusive global telco industry networking and branding platform for the wholesale telecom service providers and telco ecosystems partners. The 4th Annual Carrier Community – Global Awards (CCGA) was organized on August 25, 2020 in Berlin. Both regional and global operators come together at CC Global Awards to celebrate innovative achievements and the best players in the industry every year. The event hosts carrier members from different segments of the industry including Voice, Data, SMS, Mobile, VAS, Cable, Satellite, Data Centers, etc. The CC Global Awards 2020 was available for a live digital viewing in 2020.
Disclaimer: The views and opinions expressed in this article/press release are those of the authors and do not necessarily reflect the approved policy or position of the GSMA or its subsidiaries.