Redtea Mobile Engages in Joint Effort to Implement nuSIM for IoT
[Singapore, June 25, 2020] Redtea Mobile, the pioneering connectivity solution provider has engaged in the joint effort to introduce nuSIM, the integrated SIM for IoT, which brings clear benefits for costs, power consumption and overall design simplicity by fully integrating the SIM functionality on a chipset.
The joint solution was developed in accordance with Deutsche Telekom's open nuSIM specification and consists of a trusted application from Redtea Mobile in a Quectel BG95 module containing a Qualcomm® LTE 9205 chipset. The integrated nuSIM will be an important enabler, in particular for cost-efficient devices used in mobile IoT applications with a long lifespan, such as asset trackers or smart sensors.
"We are honored to work with leading industry players including Deutsche Telekom, Qualcomm Technologies, and Quectel to provide an innovative new means to simplify the deployment of ubiquitous connectivity in the IoT space," said Xiaodong Guo, VP of Strategic Partnerships & Projects at Redtea Mobile. "Redtea Mobile is on a mission to simplify connectivity for a more productive world. By moving the SIM function into the chipset, mobile operator data is added through a secure process step at the time of module or device manufacturing and the end-customer gets instant connectivity without any additional actions."
"Since introducing the nuSIM initiative at the beginning of last year, Deutsche Telekom has been working with various industry leading partners, including Redtea Mobile, on the basis of an open and interoperable specification," said Stefan Kaliner, Head of UICC Development at Deutsche Telekom. "The trusted application developed by Redtea Mobile is the nuSIM OS, which provides the functionality to receive and process an encrypted nuSIM profile so that the result behaves exactly like a classical SIM."
"The addition of Redtea Mobile's trusted application as part of the integrated nuSIM solution on the Qualcomm 9205 LTE modem, leveraging the Qualcomm® Trusted Execution Environment, will help further support reliable, secure and optimized cellular connectivity for IoT applications globally," said Vieri Vanghi, Vice President, Product Management, Qualcomm Europe, Inc. "We are proud of our collaboration with Redtea Mobile, Quectel and Deutsche Telekom as it will help drive increased adoption of nuSIM technology, which is necessary to develop the next generation of secure, cost-efficient and low-power IoT devices.
"Quectel Wireless Solutions has securely integrated the Qualcomm 9205 LTE Modem and nuSIM OS into our BG95-M3 LTE Cat M1/Cat NB2/EGPRS module to create an ultra-low power product," concludes Dominikus Hierl, SVP EMEA at Quectel Wireless Solutions. "The result is ideally suited for a wide range of IoT applications such as wireless POS, smart metering, tracking, or wearable devices, where the removal of the physical SIM component helps to reduce device size and save on cost and power consumption."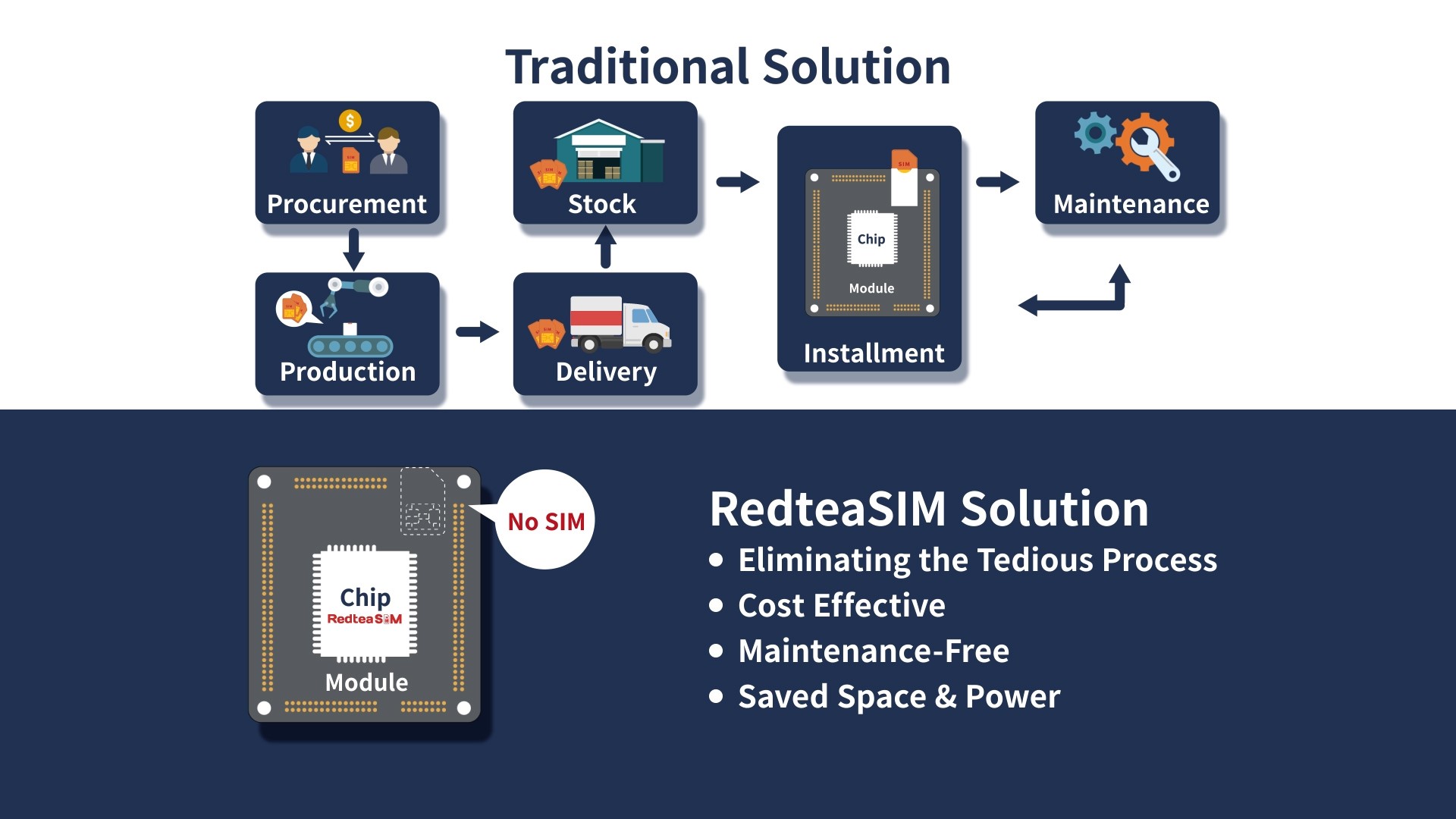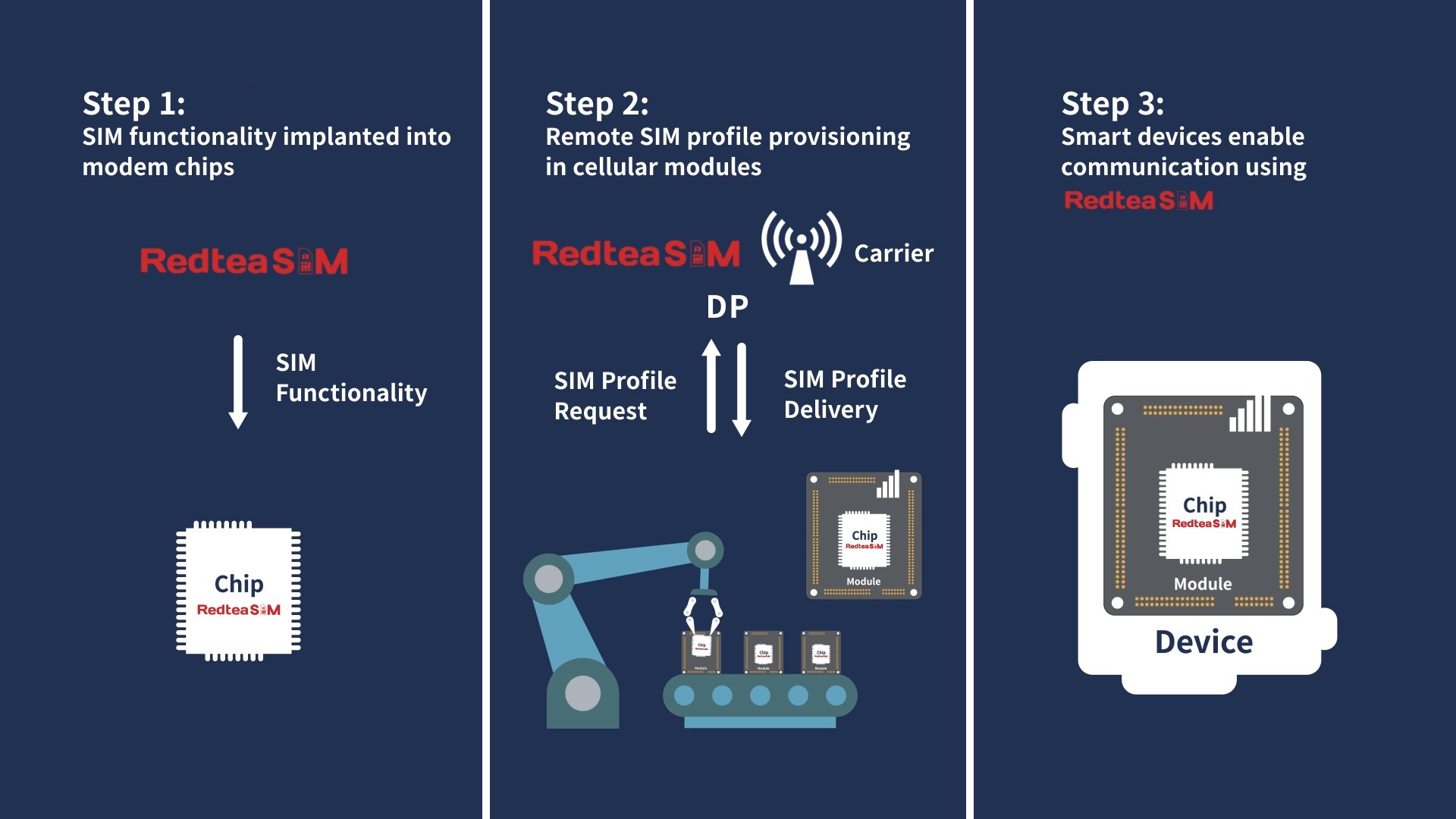 About Redtea Mobile
Redtea Mobile (www.redteamobile.com) is an eSIM core technology innovator and connectivity solution provider, focusing on connectivity efficiency improvement and eSIM penetration across a wide range of industry verticals to cover the critical issues in massive IoT deployments in the 5G era. Redtea Mobile is committed to making connectivity into utility and becoming the world's leading CaaS (Connectivity-as-a-Service) company that can simplify connectivity for a more productive world, by turning the complex details of communications infrastructure into scalable connectivity services. Established in 2015, Redtea Mobile has expanded their cellular connectivity service to more than 100 countries and regions, which has been embedded into over 250 Million devices with their advanced eSIM technology. The products of Redtea Mobile include RedteaGO App for smartphone users, RedteaSIM and RedteaReady for the IoT industry, and eSIM.Plus as a turnkey eSIM solution for carriers.
Redtea Mobile launched its Integrated SIM Solution for LPWAN – RedteaSIM (www.redteasim.com)  at the end of last year, and regards nuSIM as an important milestone in the implementation of RedteaSIM. By working with various industry leading partners including mobile operator Deutsche Telekom, chipset manufacturer Qualcomm Technologies, and module manufacturer Quectel on the basis of an open specification, the implementation of nuSIM demonstrates our shared value to the ecosystem from concept stage to real implementations and has great significance to our RedteaSIM solution.
Disclaimer: The views and opinions expressed in this article/press release are those of the authors and do not necessarily reflect the approved policy or position of the GSMA or its subsidiaries.