Across low- and middle- income countries (LMICs), 3.4 billion people are still not accessing mobile internet despite living within the footprint of a mobile broadband network[1]. According to the latest GSMA Consumer Survey, for people who are aware of mobile internet, "reading and writing difficulties" is one of the top barriers preventing them from using it (Figure 1). Whilst most of these responses came from those who were illiterate, further analysis showed that this barrier was even cited by those that can read and write. For example, over a quarter of those reporting this as their top barrier in India are literate.
Figure 1: Percentage of people who are aware of mobile internet reporting "reading and writing difficulties" as the single most important barrier preventing them from using it


Given the advances in technology for voice commands, visual prompts and more intuitive user interfaces, what can we do to make it easier for people with reading and writing difficulties to use mobile internet?
To try and understand this, we explored the challenges people with reading and writing difficulties face and which innovations make it easier for them to get online. We included innovations that considered people with low or no literacy, but also those whose language or dialect is not widely spoken, or is primarily oral, and persons with disabilities[2]. Given the size of the population affected by this barrier, and the growth in mobile internet use in LMICs (2.65 billion people came online since 2014[3]) there is a huge commercial opportunity available for innovations that can help people overcome this barrier, get online and enjoy the full benefits of mobile internet.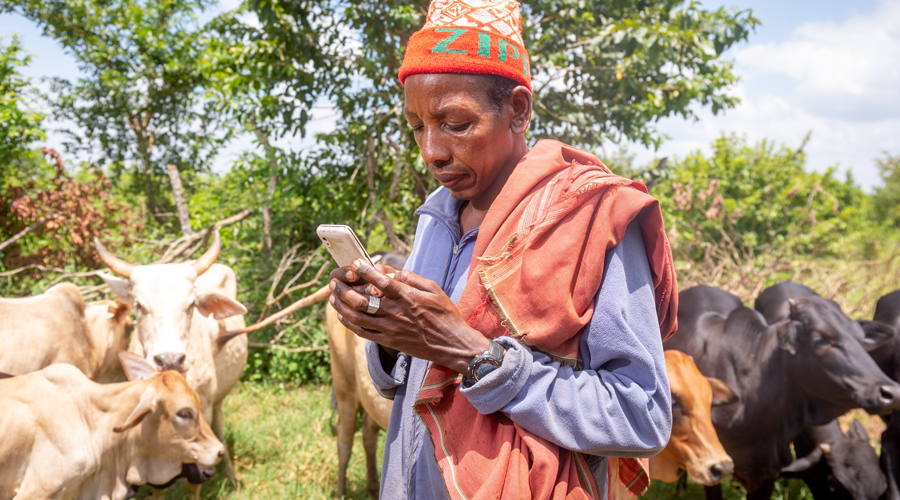 Beyond literacy, why is mobile internet so hard to navigate?
Even among those who are literate, mobile internet and internet-enabled handsets can be confusing and frustrating. Some of the specific challenges include:
Icons and images that don't make sense in the local context
Different default language and/or alphabet – and not knowing how to change it
Not knowing about accessibility features available that can help, such as voice search
Lower confidence levels, especially with unfamiliar technology
Four types of innovations
From our research we found that there are four categories of innovations that can enable people with reading and writing difficulties to use mobile internet.
| | | |
| --- | --- | --- |
| Innovation | Description | Example |
| Simple text and number-based solutions | Using numbers, big buttons, limited words and colours (on certain phones) simplifies the user interface. This type of innovation has been used on basic, feature and smartphones. | Dimagi Commcare app supports data collection of frontline workers who often have low literacy by limiting data entry to numbers and basic word options in lists. |
| Voice-based interactive solutions | Solutions that use voice search and read aloud functions add substantial value as they do not require people to be able to read or write. Interactive voice response and audio confirmations remove the need for any visual interface. Incorporation of natural language processing technology and AI in applications addresses vernacular language needs for this group through human-like interactions. | Google Assistant and other applications with voice search functions e.g. YouTube and WhatsApp voice notes. JioPhone Next, a more affordable smartphone with an inbuilt voice assistant, read aloud function and language translation. |
| Image-based solutions | Using real images and icons that are intuitive and relevant for the context instead of or in addition to text. | Maano, a digital marketplace, found that Zambian farmers perceive icons in a literal rather than conceptual way and as such often misinterpreted their meaning. For example, when shown a picture of a hand putting fertilizer on a crop, it did not make sense to the farmers since they knew to put fertilizer under crops, not on top of them. The platform's icons were then tested and tailored to its users and context. |
| Integrated digital solutions | Text, image and voice-based solutions integrated into a one-stop platform. This solution is based on the concept that users with reading and writing difficulties (if not all users) cannot be served through one solution only. | Abalobi, a suite of apps addressing all aspects of small-scale fisheries for low-literate fishers. The app uses simpler text and photos of fish species for catch records and in turn has increased profits by three-fold. |
It is also important to highlight that many of these innovations require access to internet-enabled phones and that smartphones, which include many accessibility features relevant for those with reading and writing difficulties, are often the least affordable. Even the cheapest internet-enabled handset in 2020 cost 19% of monthly GDP per capita in LMICs[4]. Tackling this affordability barrier remains important for users to make use of many of these innovations.
How can we better support people with reading and writing difficulties to get online?
Firstly, tools such as the GSMA Mobile Internet Skills Training Toolkit can support with developing the basic skills needed to start using mobile internet, building confidence and familiarity with common icons, such as voice search microphone.
Secondly, more affordable smartphones, such as JioPhone Next, include accessibility features that, with basic digital skills, have the potential to help users with limited reading and writing skills to get online.
Lastly, more research is needed to understand the barriers faced by this segment, matched with funding for human-centred design to develop and launch more intuitive solutions to make it easier for people with reading and writing difficulties to get online.
With thanks to Tina James from icteum consulting for her contribution to the research.
---
[1] State of Mobile Internet Connectivity 2021, GSMA
[2] Persons with disabilities are often excluded from access to education so as a result, even those who do not have a visual or hearing impairment are less likely to be able to read/write (UNICEF, 2016)
[3] The State of Mobile Internet Connectivity 2021, GSMA
[4] The State of Mobile Internet Connectivity 2021, GSMA
---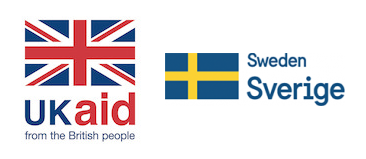 This initiative is funded by UK aid from the UK government and by aid from the Swedish International Development Cooperation Agency (SIDA), and is supported by the GSMA and its members. The views expressed do not necessarily reflect the UK or Swedish governments' official policies.