In a previous blog, we highlighted the importance of biometric identification systems in emerging markets. Not only can biometric verification help to bring underserved groups (such as people with disabilities, those that are less literate, and users of marginal dialects and languages) within the fold of formal identification, but can also empower them to access a range of life-enhancing services accelerating the broader goals of inclusion and development.
Biometric authentication systems can include recognising users through their voice, fingerprints, faces, retinas, among other options.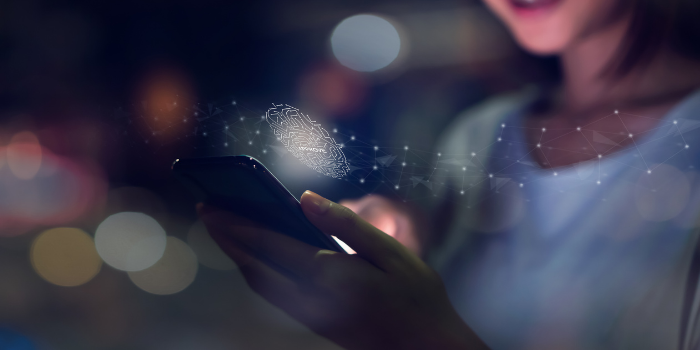 The adoption of biometric solutions can pose a challenge to service providers
However, the use of biometric solutions for identity verification is still sparse in emerging markets and can be perceived as being expensive, cumbersome and lacking security by service providers.
To overcome this problem, the GSMA Inclusive Tech Lab has developed a multimodal (fingerprint, voice and face recognition) biometric showcase – Biometrics for All (or B4LL for short) – that will enable digital service providers to test different biometric solutions for multiple use cases (e.g. customer identification, authentication and authorisation) in emerging markets, in a safe environment.
In its initial stage, B4LL will focus on the use of voice for authenticating customers' identity in different use cases. Voice recognition holds particular promise in improving access to digital and financial services in developing contexts by not only identifying users but also understanding commands that can be challenging to execute for certain people. Moreover, this modality does not require any additional hardware than what most basic handsets offer (voice technology can reach any user, even in low tech environments), removing an adoption barrier for people on low incomes.
Specifically, the asset will allow participating digital service providers to a) register their voice, b) navigate menus and execute commands using their voice, c) receive phone calls to validate actions/activities, and d) identify themselves using their voice to be granted permission to execute secure actions.
Beyond voice, other biometric solutions (face, fingerprint) will also be made available very soon through a mobile application (currently under development) to create a multi-modal facility that can be used to test biometric authentication for multiple use cases.
Biometrics For All is designed to overcome these challenges
The overall vision of B4LL is to make digital service providers leverage the potential of biometrics in low-tech environments to improve services, increase customer satisfaction and expand digital and financial inclusion.
It is important to point out that B4LL will only be available to service providers to test with demo data i.e. no real customer data will be used in the project.
The asset is still in the early stages, but there are several more modalities and features that are being added to it and we will be ready to share more on the project very soon. Stay tuned!