Connected Women has conducted several in-country research studies in Bangladesh over the past year. This blog captures some of the emerging findings.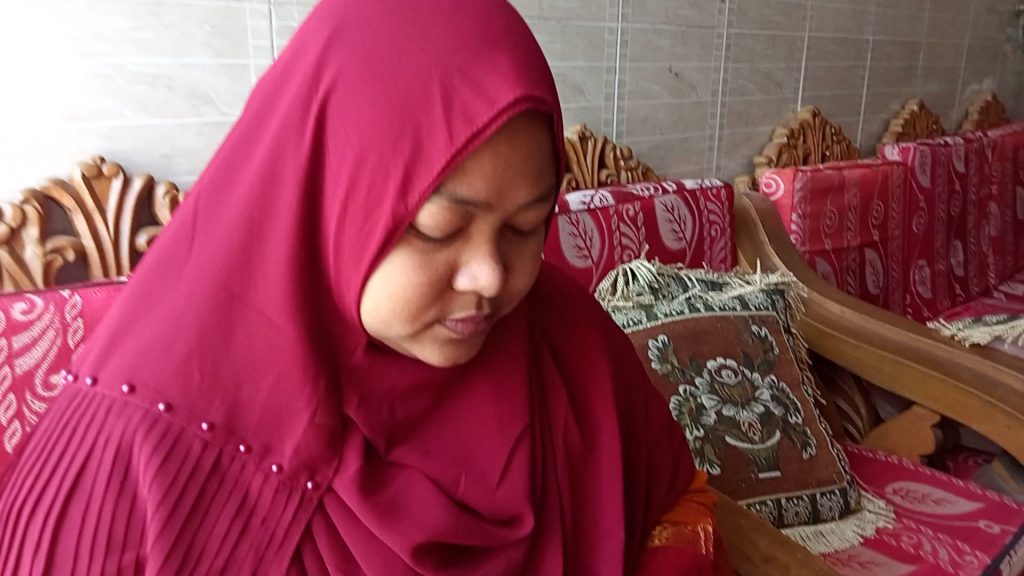 It is 7pm in Dhaka, Bangladesh. Tonema is home from work, exhausted from the countless tuk-tuk rides she has taken since this morning to do her job. Tonema is a researcher, and her job involves travelling into the city to survey research participants. Now that she is home, she needs to take care of her seven-year-old daughter and prepare the family's dinner. As a working mother, she is doing her best to support both her family and her career equally. It's challenging, but mobile internet has helped to make things a little easier for her. When COVID-19 related restrictions hit Bangladesh in April 2020, mobile internet helped her to stay afloat. "In this pandemic we could not send our kids to school. But with mobile internet, [my daughter] was able to continue her studies at home through online classes", she says.
The pandemic has driven female mobile internet users to increase and diversify their use
Like Tonema, many women in Bangladesh have increased and diversified their use of mobile internet since the COVID-19 outbreak. A small-scale survey with female mobile internet users revealed that 62% had increased their mobile internet use during the pandemic. Social distancing restrictions in particular has led to a rise in video calls, social media use and watching videos online. For example, the proportion of female mobile owners in Bangladesh watching free videos on a weekly basis rose by 9 percentage points in 2020, according to the latest data from the GSMA Mobile Gender Gap Report 2021.
Mobile internet has helped women to feel connected. Being able to stay in touch with friends and relatives during lockdowns through group chats, virtual birthday celebrations or playing online games, such as Ludo, with friends has helped these women cope with the isolation. "To me, Messenger is a lifeline, like my oxygen. It's my breathing space," shared one 25-year old urban woman.
Some women have made use of mobile internet to learn more about health issues during the pandemic. Not only about COVID-19, but also broader issues such as advice on healthier living. "What do we have to do if we get Corona symptoms? I can find important health information on Google and YouTube", explained a 19-year old woman.
Women are also increasingly using mobile internet to run their businesses. Social media allows women entrepreneurs to easily and cheaply market their products online. They can quickly compare prices and leverage mobile money to facilitate sales. "You do not have to go out to earn money. I have become supportive sitting at home," a 22-year-old shared. Mobile internet also gives women the opportunity to improve their skills, by watching training videos or attending classes online.
Social norms disproportionately hinder female mobile internet usage
Although mobile internet benefits Bangladeshi women, this potentially life-enhancing service is still out of reach for most. Despite the rise in mobile internet usage among existing users, it did not result in a large-scale adoption by new users in Bangladesh. Data from our Mobile Gender Gap Report 2021 indicates that mobile internet penetration among women in Bangladesh grew by only 3 percentage points over the last year, from 16 per cent to 19 per cent, a similar growth rate to previous years. By comparison, 33 per cent of men in Bangladesh use mobile internet, resulting in a substantial gender gap.
Both men and women face barriers to using mobile internet, including a lack of literacy and skills, and a perception that it's not relevant for them. However, women in Bangladesh face an additional barrier. Sixteen per cent of female mobile users who do not use mobile internet cited family disapproval as the key barrier. By contrast, only four per cent of their male counterparts reported this. Many women are forbidden from posting about their lives on social media, as families worry about reputational damage, online abuse or even extra-marital affairs. Women also receive complaints from relatives about the time spent online instead of studying or looking after their children. "Women get [criticised for using internet]. Like, "Look at what she's doing on her phone, making videos! She's showing off too much!" These types of negative comments pass by often", says Tonema.
Addressing these barriers is key to connecting those who are still unconnected, especially the 47% of women in Bangladesh who are aware of mobile internet but are not using it.[1] The Connected Women programme is proud to support Robi Axiata and Grameenphone to reach more women with mobile services in Bangladesh, as part of the Connected Women Commitment initiative. Through collaboration and targeted action, mobile operators and other stakeholders can deliver significant socio-economic benefits and transform the lives of women like Tonema.
Watch Tonema's story here.
---
[1] Mobile Gender Gap Report 2021, GSMA Connected Women
---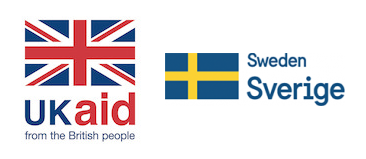 This initiative is funded by UK aid from the UK government and by aid from the Swedish International Development Cooperation Agency (SIDA), and is supported by the GSMA and its members. The views expressed do not necessarily reflect the UK or Swedish governments' official policies.