The COVID-19 pandemic has caused global disruption in the provision of essential goods and services, and Tunisia is no exception. Tunisia recorded its first COVID-19 cases in March 2020 rising to 423 cases by the end of the same month and the government quickly responded by introducing programmes to minimise the spread and provide public assistance for at-risk communities. Early reforms embodied social assistance programmes such as the AMEN programme which benefited vulnerable individuals with a cash transfer of 50 TND (17$).
In Tunisia, the adverse effects of the pandemic have uncovered a fragile healthcare system, a vulnerable economic structure, a widening social gap, and profound public distress. However, thanks to a robust innovation ecosystem, Tunisia has capitalised on different stakeholders' capabilities to effectively mitigate this negative impact. Through proactive collaboration between governmental bodies, the private sector, and the start-up community, Tunisia has embraced its digital assets to address the crisis. While this rapid response has contributed to reducing the negative implications on the economy, the mental and psychological fallout remains difficult to assess. In some ways, the COVID-19 pandemic has caused a health emergency at all levels due to lockdowns and social distancing measures. In the light of the pandemic, many start-ups in Tunisia have prioritised the well-being of individuals by providing means to address social distress.
Improving mental health through innovation
Although mental health issues persisted in Tunisia in previous years, the pandemic has only made the situation worse. According to the World Happiness Report 2017-2019, Tunisia ranked 128 out of 153, demonstrating once again the need to develop creative approaches to address these psychological needs. Several start-ups in Tunisia such as "Ahkili" start-up have stood out by using technology as a lever to meet this challenge.
Ahkili is a health-tech start-up that operates at the heart of psychological assistance and counselling. Initially, the start-up launched its activities as a psychological assistance helpline that put individuals in touch with psychologists through surcharged calls incurring additional fees to the usual phone call charges. But very quickly, Ahkili adapted its business to tackle the repercussions and post-trauma cases caused by the pandemic. Ahkili offered a toll-free line during the first wave of COVID-19 thanks to the commitment of its mental health professionals. The principle behind this solution was to offer human and professional proximity for people suffering from psychological distress. Today, and to efficiently meet the needs of everyone, Ahkili has shifted its services to a mobile application offering a one-to-one psychological assistance platform. Users can customise the type of assistance suited to them in a confidential and anonymous way. The novelty of this application provides a seamless and personalised experience for a permanent psychological follow-up. Intended not only for individuals, Ahkili is also available through a psychological follow-up unit dedicated to companies that invest in the well-being of their employees. With a diversified business model involving multiple growth strategies, the Ahkili platform has now reached more than 5,000 users and secured six corporate deals.
On top of providing mental health support to those who need it, and with only 600 in Tunisia, Ahkili aims to help create employment by promoting the profession of psychological guidance. It is important to note that in Tunisia, mental health issues are still taboo which makes it difficult for psychologists to practice. But thanks to the Ahkili platform, many freelancers have the opportunity to join the professional world more easily and attend an Ahkili training programme, allowing them to refine their skills and succeed in the tele-psychology psychiatric profession.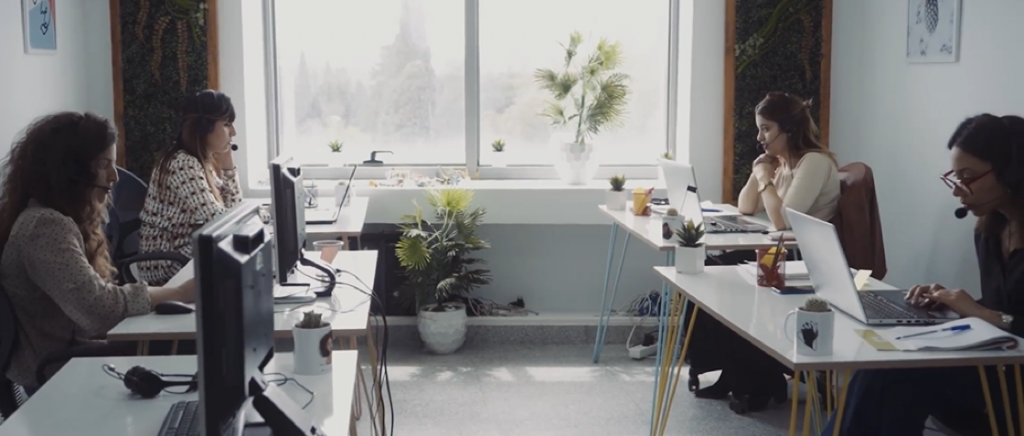 Another way to boost well-being during the COVID-19 crisis is through online gaming. Several studies investigating the state of the online gaming industry during the pandemic have shown that e-gaming is an effective alternative to combat the negative effects of the pandemic. In fact, the e-sport industry has been thriving, as more and more people turned to their smartphones and computers to escape isolation and social frustration. Playing online games provided an opportunity for individuals to cope with the associated consequences of the pandemic, whilst providing them with new ways to socialise and meet new people, stimulate the development of their skills, enhance their well-being and deal with potential distress.
According to Newzoo Global Games Market Report 2020, the mobile games market in emerging economies has witnessed a rapid expansion estimated at 13.3 per cent yearly growth and revenues of $77.2 billion since the start of the pandemic. Facebook Games Marketing Insights report for 2021 also indicates the extension of the mobile gamers segment around the world amid the pandemic. In Tunisia, the start-up Galactech leveraged the opportunity posed by the pandemic to pivot its business model. Its initial purpose was to create video games, but Galactech saw the opportunity to work with mobile operators to create a platform allowing the aggregation of various video games designed by several content producers. Users can then subscribe to the "Oh My Game" platform through their mobile phones to gain access to a large pool of games and win prizes. With social distancing measures put in place, the start-up took advantage of the e-sports rise to organise the Free Fire online championship on the platform in partnership with Tunisie Télécom (TT). A first in Tunisia, the championship was a huge success, reaching its highest web metrics in terms of audience reach. For instance, Galactech had initially opened 5,000  TT subscriptions to its gaming platform and recorded 70,000 in just 10 days, which once again proves online gaming has become a source of new experiences in Tunisia.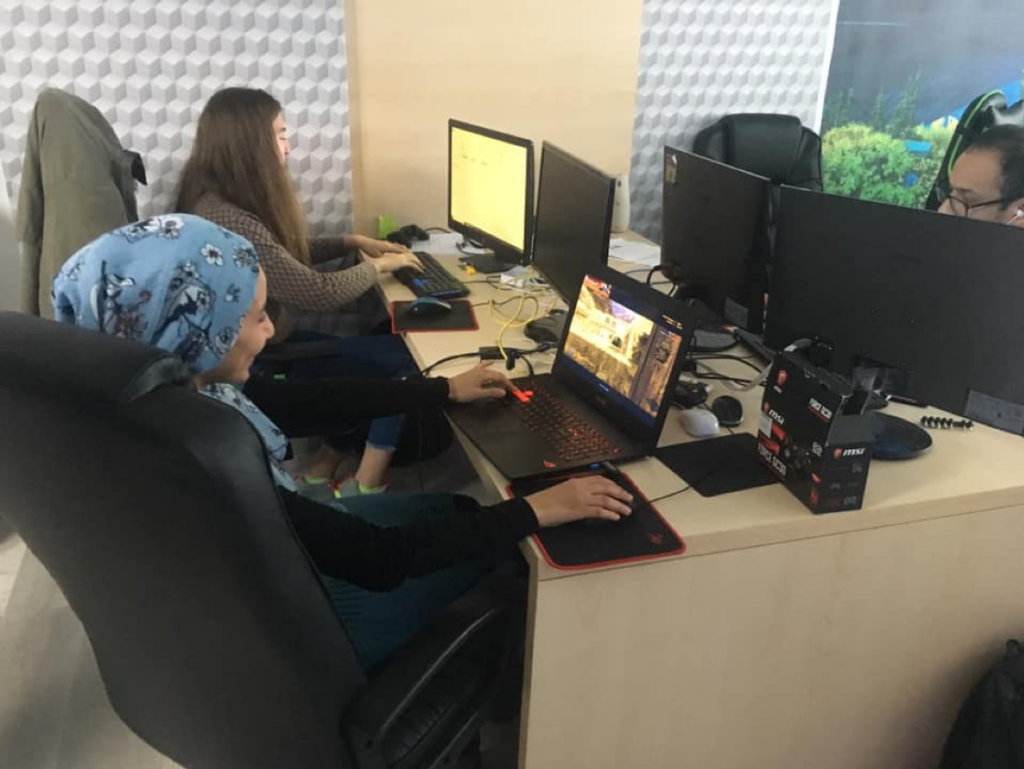 Nurturing local innovation through mobile operator partnerships to improve well-being
To empower local start-ups with valuable assets and accelerate their growth, mobile operators in Tunisia have invested in meeting start-up needs. In the case of Ahkili, Orange Tunisia has been working hand-in-hand with the start-up to implement a high-performance technological infrastructure and on-premises servers to securely host data. In addition, Ahkili took part in the "Prix Orange de l'Entrepreneur Social en Afrique et au Moyen-Orient" competition organised by Orange and won 1st place for the "Grand Prix International", rewarded with a prize fund estimated at €25,000. As its slogan "Orange Tunisie, Plus qu'un opérateur" (more than an operator) suggests, Orange is channelling its engagements to support innovative tech start-ups with a strong social impact. Collaborating with Orange has brought more visibility to the Ahkili solution and has helped to drive more value and accelerate its development.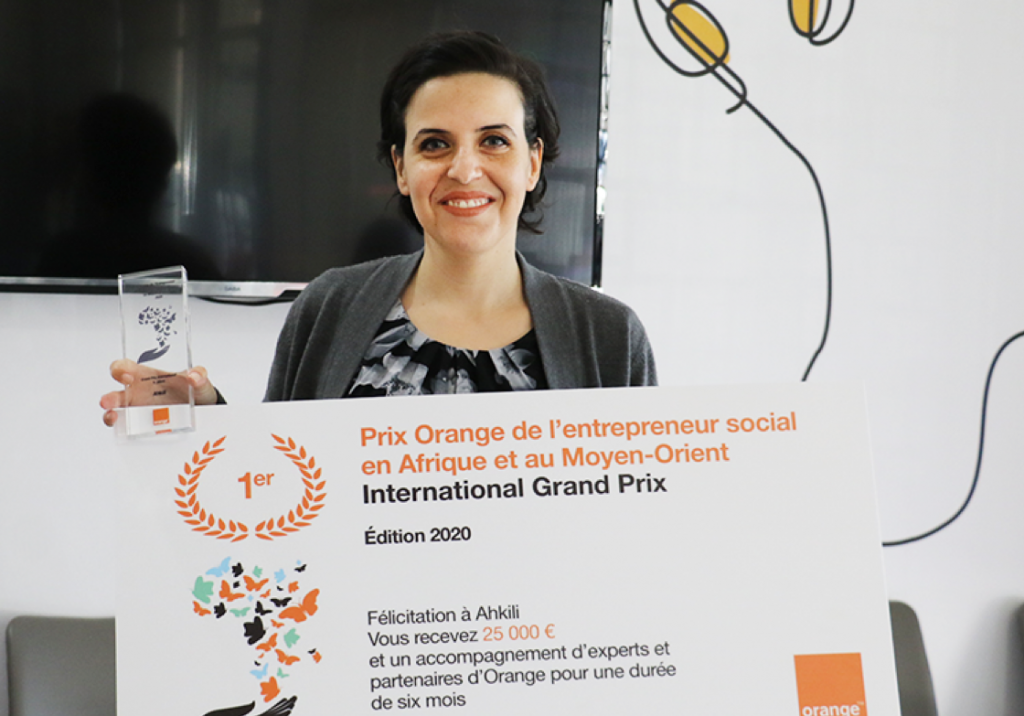 Alternately, Galactech has shifted its business model to create synergies with the mobile operators and increase their reach. Although people use their phones as a utility, the entertainment industry has created a niche market to collaborate with mobile operators on several levels. For Galactech, providing services in partnership with Tunisie Télécom has facilitated the reach of the last-mile subscribers. By leveraging telecom services such as SMS to promote co-branded events, Galactech has gained exposure among new users and fast-tracked its revenue generation. Additionally, working with a mobile operator has enabled Galactech to gain popularity in the market and increase visibility in order to broaden its customer base. Galactech has recently signed a partnership with Orange Groupe to replicate the concept and expand at the global level. Galactech plans to change the perception of e-sports in Tunisia through its services and the gaming championships organised in partnership with mobile operators. To quote Houcem Maiza, CEO of Galactech, "In these really tough economic times, gaming can turn out to be a great solution for the youth who struggle to find conventional jobs, since this is the era of digital thinking, innovation and initiative". In practice, e-sports has become not only a source of income but also a stable job where gamers can earn an income through their passion. Besides, mobile gaming provides substantial benefits to well-being and mental health and represents an effective channel to achieve sustainable economic growth. For instance, gamer communities around the world are more and more empowered through the play-to-earn economy supported by investors and sponsors in developing new revenue models.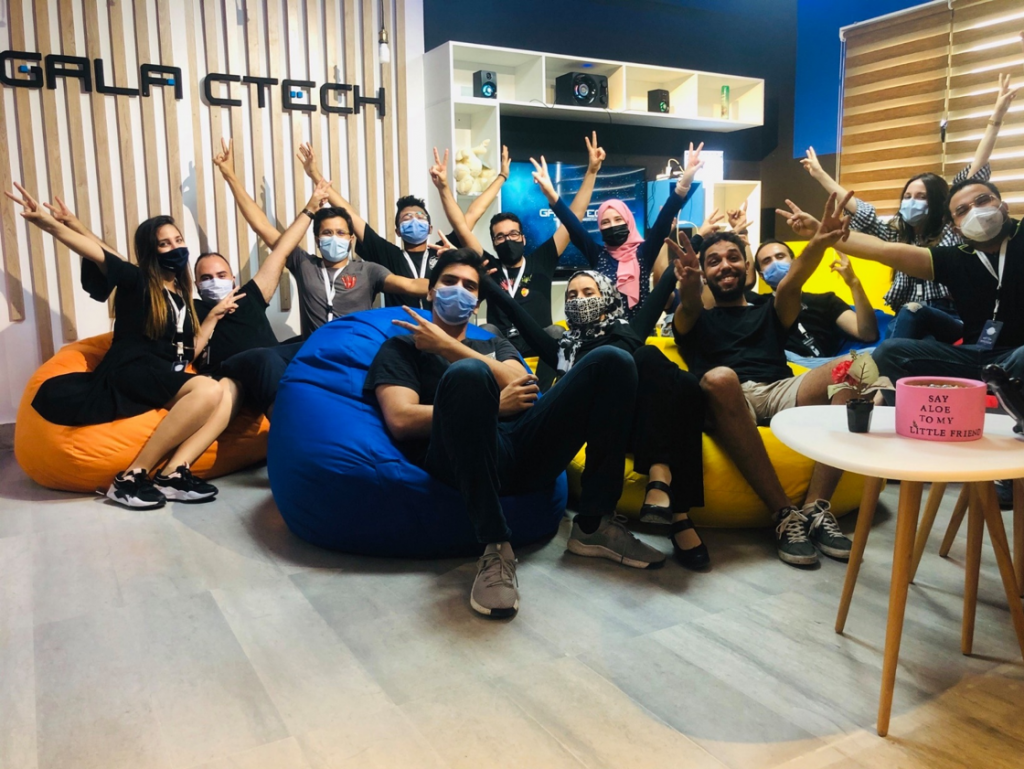 In conclusion, mobile-based technology provides creative ways to improve mental well-being. From remote psychological counselling to online games, start-ups in Tunisia have pivoted their business to fight the COVID-19 impact and increase society's resilience in times of shock.
This is part of a blog series around COVID-19 innovation best practices and a reflection of how start-ups are iterating their business models to cope with the pandemic.
The Ecosystem Accelerator programme is supported by the German Federal Ministry for Economic Cooperation and Development (BMZ), the GSMA and its members.