Dialog's Doc990 digital Health service
In January, the GSMA mHealth team will be publishing a case study on Doc990, a digital health service operated by Digital Health (Pvt) Ltd. (DHPL), a joint venture partnership between Digital Holdings Lanka (Pvt) Ltd., a wholly owned subsidiary of mobile operator Dialog Axiata PLC, Asiri Hospital Holding PLC (Asiri), Nawaloka Hospitals and Durdans Hospitals in Sri Lanka. Doc990 allows patients to digitally book and pay for appointments with doctors and health specialists. In Sri Lanka this is referred to as 'channelling your doctor'. In addition to this successful Channel Your Doctor feature, Doc990 has expanded its offering to include several complementary services:
Medicine to Your Doorstep: This virtual pharmacy enables patients to order and pay for prescription drugs and have them delivered directly to their home.
Healthcare to Your Doorstep: Through this feature, patients can request health services to be delivered at their home or location of choice.
Tele Doctor Service: This feature enables remote consultation between a patient and a doctor over the phone.
My Health Records: An online portal where patients can securely store and access their cumulated health records from various hospitals and health services.
Lab Reports: Doc990 enables secure and convenient patient access to lab results based on receipts paid for lab services.
Medicine to Your Doorstep
Each of the above mentioned features are described in detail within the case study, but this blog serves to shed more light on the Medicine to Your Doorstep feature. This Doc990nfeature is implemented in partnership with an organisation called HealthNetBuy who provide an e-commerce platform for convenient and fast access to prescription medications, delivered to the homes of their clients. In addition to prescription medication, the online store provides access to over 12,000 products covering health and wellbeing, nutrition and even medical devices.
Patients are requested to upload a photo of their prescription, as well as their name, contact number and delivery address via the Doc990 app. On purchase completion, the prescription is processed by the HealthNetBuy team and delivered to the user at a small convenience fee (delivery costs) of between Rs150 – Rs250 (roughly $0.87 – $1.45) depending on their location. Patients have the option for expedited delivery in under 2hrs through a priority service at a fee of Rs500 ($2.90).[1] As part of its partnership agreement with Doc990, HealthNetBuy has wavered the delivery fee for Doc990 customers within Colombo and its immediate suburbs. Prescription payments can be made upfront upon placing their order, or upon delivery. HealthNetBuy have made multiple payment methods available including cash or credit card payments on receipt of goods, or via online payment gateway, wire transfer and virtual wallets.[2]

Benefits to patients
There are several benefits that have been realised by HealthNetBuy and Doc990 customers:
The virtual pharmacy saves patients time and money by eliminating several steps along the traditional customer journey of filling a prescription. It saves patients the time and cost of travelling to a pharmacy as well as the time spent waiting the processing of the prescription. In some cases, when a certain medicine is not available at that particular pharmacy, patients either have to make repeat journeys to the pharmacy when the medicine has been ordered and received at the pharmacy, or they have to go to another pharmacy in search of the medication.
The benefits for patients with repeat prescriptions are even greater, with refill reminder notifications and the removed burden of repeat pharmacy visits. The service notifies patients a week before their prescription is about to run out (either as a push notification through the app or via a call to the patient), giving them an option to automatically reorder their prescription medication, which is then scheduled to arrive just before their medicine runs out. This serves as a timely reminder to patients who may otherwise have run out of medication before refilling their prescription. It also removes the incredibly frustrating task of having to travel to a pharmacy regularly to refill repeat prescriptions.
The novel PillPack technology, used by HealthNetBuy, saves customers the hassle and time to have to pack out pills for each medication session. PillPack provides pre-packaged dosages as per the patient's requirements. This dispenser-like packaging, allows customers to simply tear off the sachet that is labelled with the date and time at which it should be taken.
The platform also introduces a private way to access stigmatised products like female sanitary products and contraceptives as examples. Customers can have these delivered straight to their home, sparing them the need to buy these products in public outlets.
Customers have greater visibility into the cost of their prescription medication before processing the order on the virtual pharmacy. They can then determine if they have enough money to process the complete prescription or alternatively, they can ensure that they will have enough money by the time of delivery. This cost visibility is not something patients would usually have before travelling to a pharmacy and this is a particularly valuable feature for the lower income segment.
Patients are guaranteed access to top quality medication. Unlike traditional pharmacies in Sri Lanka, HealthNetBuy does not offer generic drugs, ensuring that patients are getting the best quality medicines. HealthNetBuy also ensure compliance to medicine storage and transportation standards by monitoring the cold chain using Internet of Things (IoT) devices.
 "The service was very reliable and convenient for me since I always run on a busy schedule. Plus I got the medicine within a day which was super quick and I am totally happy with the staff as well since all the people were very friendly and supportive."
Ayshani Weeratunga |HealthNetBuy customer, Colombo, Sri Lanka
Business to Business value
In addition to the benefit for the patients, the virtual pharmacy removes a burden off of the doctors who no longer have to deal with patient calls over unavailability of medicine at pharmacies. In order to ensure that prescriptions are not forged, the system validates several attributes of the prescription against its database: the date of issue, the doctor's signature and the doctor's license. This is more authentication than most pharmacies have in place. In addition to this, patients are required to provide the original prescription on delivery to authorise handover of the prescription medication. A future iteration of the app will enable ePrescriptions where prescriptions will digitised by the doctors or hospital administrative staff. This will further eliminate the potential for prescription forgery as well as the potential for misinterpretation of the prescription due to human error or poor legibility of the prescription, which can result in adverse effects for the patient. Hospital groups can benefit through improved prescription audit procedures enabled by greater accessibility to prescription data.[3]
The data generated through the virtual pharmacy system is also valuable for big pharma and the hospital groups. For big pharma companies, greater visibility into data on patient medicine purchases can improve their supply and demand planning. HealthNetBuy also use this data to improve stock optimisation and limit storage requirements and reduce loss to stock expiration. Direct relationships with big pharma companies (of which there are already 15 in place) result in price savings for HealthNetBuy on medicine purchases, which in turn ensures availability of their drugs for the growing HealthNetBuy customer base. HealthNetBuy have partnered with several other organisations to make this virtual pharmacy available to as many Sri Lankans as possible.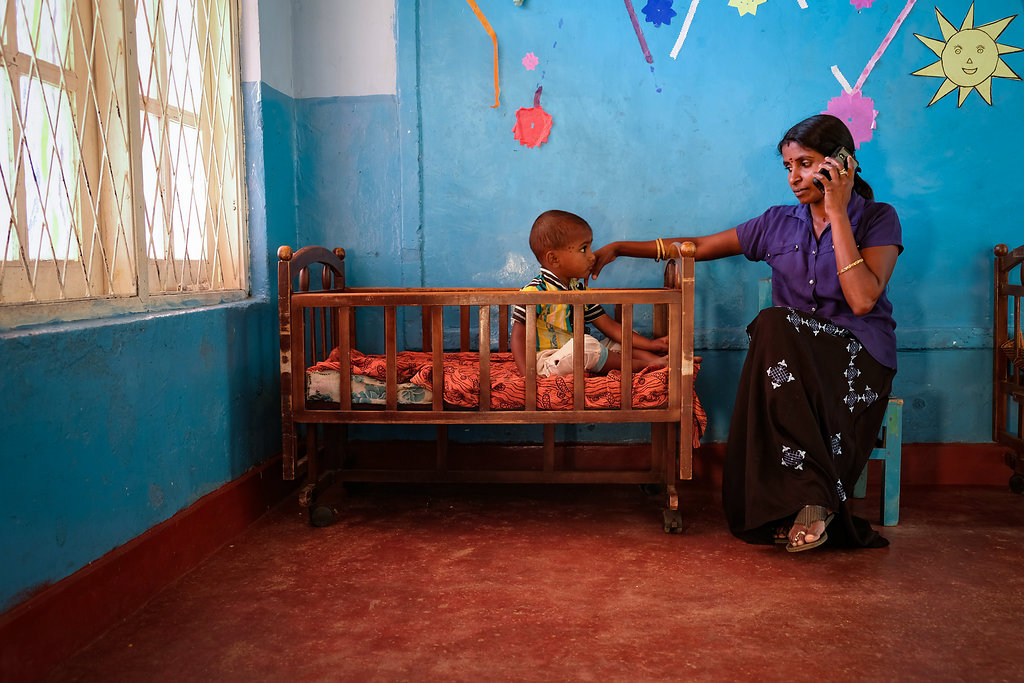 Key challenges
Trust in a virtual pharmacy concept is still a barrier. Sri Lankans still prefer a traditional pharmacy despite the benefits that Medicine to Your Doorstep brings its customers. Customers want to see the face behind the service, just like interacting with a pharmacist. In response to this, HealthNetBuy have a feature enabling customers to video consult pharmacists and receive professional support on demand, for free. In an effort to instil greater customer trust that their prescription is being processed and will be delivered to them, HealthNetBuy are looking to improve the virtual experience for the customer, by increasing notifications at various points along the prescription delivery (for example, 'Your prescription is being processed by Tharushi' or 'Your prescription is on its way and should be with you by …Your delivery man's name is Kasun, you can contact him on …'). Through the app these notifications could even be supported with photos of the relevant HealthNetBuy employee.
Another challenge HealthNetBuy face is the logistics of the delivery service. Bad traffic and inaccurate addressing of drop-off locations make it challenging uphold the Service Level Agreement (SLA) with the customer. Accurate location for delivery is a common problem within logistics services, but novel solutions like What3Words are providing a way to ensure location accuracy within a 3m x 3m area. It's already being used within several health initiatives. In South Africa, What3Words is enabling emergency services to find people in need within informal settlements. In Mozambique, What3Words is progressing the fight against malaria by providing accurate location of treatment homes for follow-up and to identify and fight disease hotspots. This solution is available globally and could certainly optimize medicine delivery in Sri Lanka.
[1] Depending on stock availability.
[2] Such as Dialog Genie, NTB FriMi and DFCC Vardhana Wallet.
[3] A prescription audit is a quality improvement process that seeks to improve patient care by ensuring rational use of medicines. Rational use of medicines requires that "patients receive medications appropriate to their clinical needs, in doses that meet their own individual requirements, for an adequate period of time, and at the lowest cost to them and their community", WHO.