During MWC Africa 2022, which was held in Kigali from 25 to 27 of October, our Digital Utilities programme hosted a roundtable, as part of our Digital Urban Utilities Forums. The roundtable brought together 26 participants from 21 organisations representing government institutions, private sector innovators from the water, energy, sanitation, and waste management sectors, enabling organisations and funders. The closed-door discussion focused on how effective government policy and technological innovation can enable access to affordable, reliable, safe, and sustainable urban services. In this blog, we share some of our takeaways.
Why improved urban services matter
Our report on supporting innovations in digital urban services highlights that providing basic urban services to rapidly expanding informal settlements poses unique challenges to municipalities and state-owned utilities. At the same time, there is growing evidence that innovative digital solutions can help address this challenge. Digital solutions can unlock business models with the capacity of extending service provision to low-income, urban populations.
The infographic below highlights how digital solutions can help address essential urban services gaps:
Rwanda is playing a leading role in leveraging digital solutions for sustainable urban development
Digital technologies are becoming increasingly important in cities' visions and action plans. The Republic of Rwanda has outlined a vision for its future cities through the Smart Cities Rwanda Master Plan, which integrates technology and data across city services to make them more effective, competitive and inventive. By creating a supportive innovation environment for competitive start-ups that provide high quality and high value ICT-products and services for the continent and for the global markets, and by providing partnership opportunities with public sector institutions, Rwanda intends to become the premier ICT hub in Africa.
During the roundtable, the Rwanda Ministry of ICT and Innovation noted some of the ways the country is leveraging digital innovation to enable sustainable cities through public private partnerships:
In transport, the ministry, alongside the Rwanda Utilities Regulatory Authority (RURA), has worked with AC Group to automate fare collection for bus transport. Rwanda is also working with Yegomotos and Yegocabs to provide a seamless and cashless way to pay for taxi motorcycles and cab rides. As key mitigation measures to reduce greenhouse gases from transport, Rwanda has outlined new incentives meant to catalyse the adoption of electric vehicles and the enforcement of vehicle emission standards.
Irembo, Rwanda's e-government platform, has a 25-year agreement to work with agencies to digitise and maintain public services on a single window platform. Thus far, around 60 per cent of public services have been digitised through the partnership.
Through MTN Mobile Money and Airtel Money, the government is supporting digital payments for utility bills in water and electricity.
Rwanda is also prioritising citizens' perspective to guide policy development. In this regard, The City of Kigali has launched a citizen participation portal to promote efficiency in resolving citizen issues.
The Ministry of ICT and Innovation has also carried out a pilot study to understand methods of sorting solid waste in houses and is presently working to develop a smart waste management system in Kigali city.
Overall, the Rwandan government is putting new initiatives into action where digital innovation is seen as a tool that supports and facilitates policy in all areas.
Key takeaways from the roundtable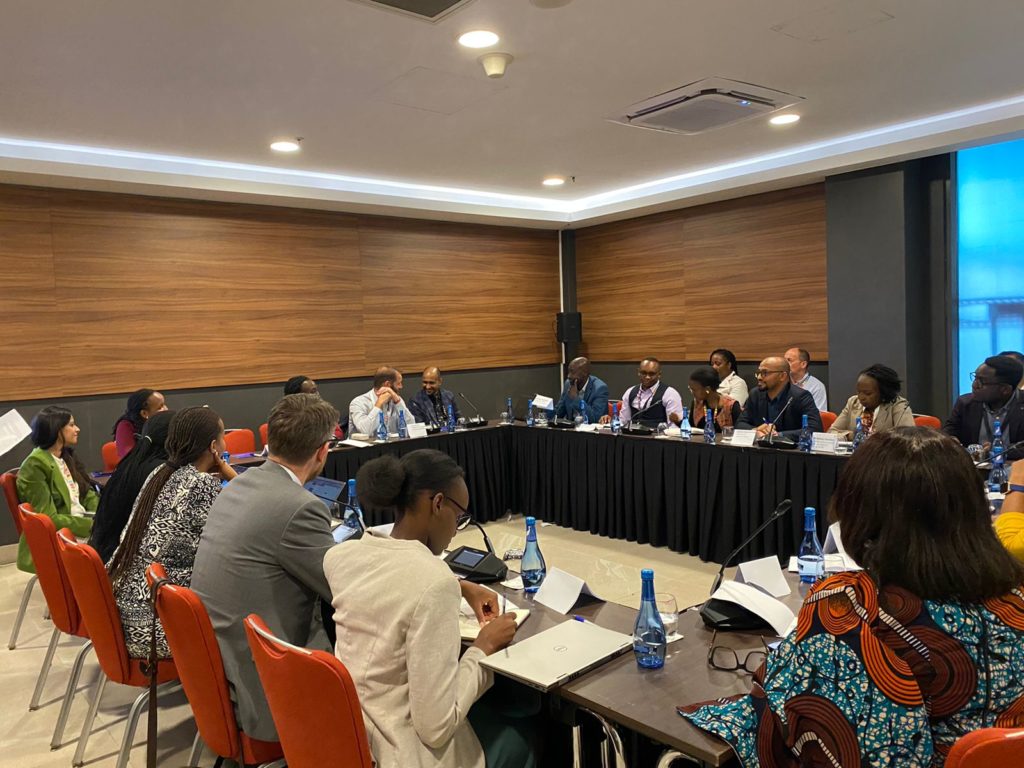 Part of the roundtable invited the participants to share their outlook on the role of digital solutions and partnerships in their respective sectors. Some of the learnings/ key takeaways included:
Water sector participants noted that the digitalisation of core utility functions such as metering, billing and customer relationships can deliver quick wins and improve financial health
This point struck a chord with an important takeaway from our recent study on the digitalisation journeys of four Kenyan utilities. On one hand, state-owned water utilities continue to have serious issues about non-revenue water and competing priorities in the face of limited budgets. In this regard, private sector digital solution providers can assist utilities in achieving their objectives by providing new and innovative partnership models. For these partnerships to take place, government owned utilities must also be operationally prepared to pilot them. Wonderkid, a former grantee of the GSMA Innovation Fund, is one such private sector innovator that is focussed on supporting utilities in several areas, including digital payments, billing efficiency, revenue collection, operational oversight, customer service and information.
Many cities also find it difficult to connect homes to piped water – particularly connecting households in low-income urban settlements which can be complex and expensive for utilities. In these contexts, cost-effective, innovative service delivery models that are delivered in partnership with the private sector can play an important role. Iriba Water Group, a Rwandan social enterprise, has teamed up with the Water and Sanitation Corporation of Rwanda (WASAC) to solve this issue by installing eco-friendly water ATMs and kiosks for public drinking water points in low-income urban and peri urban neighbourhoods.
In the waste management and sanitation sectors, collaboration is key for benchmarking, service optimisation, regulatory service formalisation and public sector engagement
In low- and middle-income countries (LMICs), the private sector provides decentralised sanitation and waste management services, such as faecal sludge management and decentralised systems, such as small-scale treatment plants, which can operate more efficiently and with less maintenance requirements lowering relative operational expenditures. On-site, non-sewered and innovative solutions are beginning to gain ground in most cities and are great fits for cities that have not developed traditional systems yet. Pitvidura and Wastezon are examples providing these services in Kigali. Outside of Rwanda, another GSMA Innovation Fund grantee, Freetown Waste Transformers, is addressing two issues in the waste management value chain – providing access and transition to clean energy, and minimising landfilling of organic waste and providing waste disposal solutions. Through digitisation and partnership with the Freetown City Council, the company aims to improve the efficiency of existing waste coordination in the city.In Kenya, another former GSMA Innovation Fund grantee, Sanergy, has partnered with several municipalities to encourage uptake of safe and clean onsite sanitation solutions in low-income neighbourhoods.
These partnerships highlight that innovative private sector solutions, where digital innovation is often a key component, can support the public sector to accelerate the provision of safe sanitation and waste disposal solutions, and meet its public policy objectives.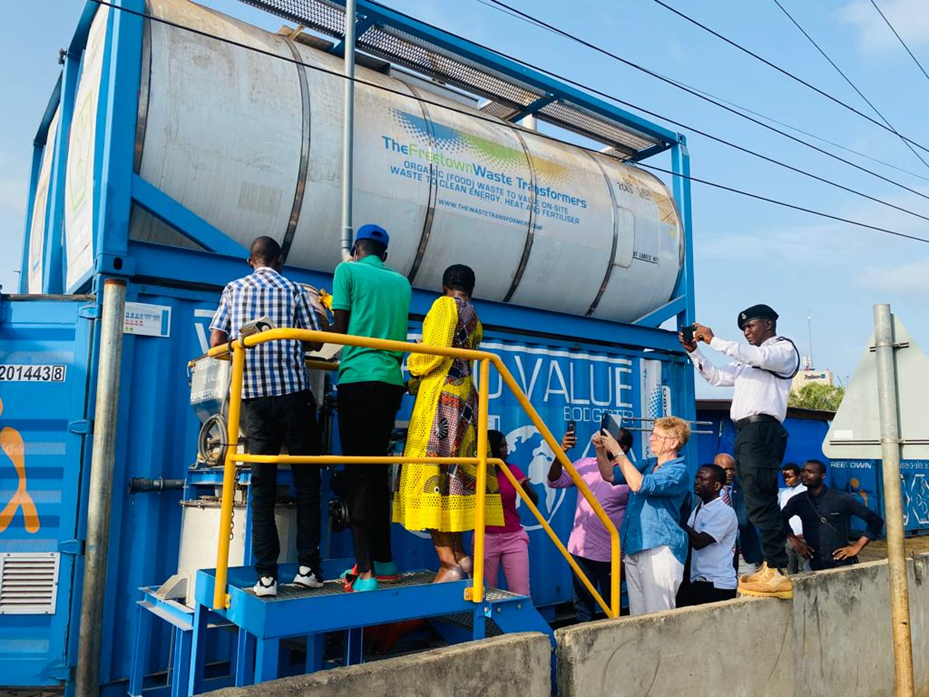 While public-private partnerships (PPPs) are tough to form in the delivery of essential urban services, innovative ecosystem strengthening is key to deliver tangible outcomes
In this context, it was noted that funders continue to play a critical role in fostering innovation and collaboration in the provision of these services, particularly in reaching the underserved urban populations. Additionally, the function of enabling organisations in bringing stakeholders together and in advocating for best practices and policy approaches is important.
Private innovators provide crucial platforms and data that foster public private partnerships to enable affordable services to reach the underserved
In partnership with the governments of Togo and Rwanda, Bboxx established a smart subsidies programme to provide solar home systems to thousands of clients, enabling them to access vital electricity services. In the case of partnerships around subsidies, as well as results-based financing, digital solutions like the use of mobile money and Internet of Things (IoT) can be key enablers of public-private collaboration and allow the public sector to more effectively use public funding to meet public policy objectives.
We would like to thank the below organisations that attended our roundtable for their time and valuable insights:
Over the last decade, through the GSMA Innovation Fund, we have supported more than 100 start-ups and SMEs working across LMICs. In that time, we have observed how central partnerships are to start-ups' scaling journeys and wider social impact. We have also seen how partnership formation between stakeholders with different organisational cultures, time horizons, and strategic priorities can pose challenges. Meanwhile, there has been little research and few resources tailored towards start-ups and early-stage private sector innovators pursuing partnerships with the public sector. Our latest publication entitled, 'Partnering with the public sector: A toolkit for start-ups in the utilities sectors', aims to support our work in facilitating and fostering these partnerships in the coming year and beyond. In conjunction, our newly released partnership hub will be our single source of information on innovative solutions and their role in making utility services in LMICs more affordable, accessible, safe and sustainable. For opportunities to collaborate and to find out ways in which we can support your work in the sectors highlighted in this blog, please contact us.  
The Digital Utilities programme is funded by the UK Foreign, Commonwealth & Development Office (FCDO), and supported by the GSMA and its members.