On May 27th, the GSMA Ecosystem Accelerator team took part in Google I/O Extended 2017 Sri Lanka at the invitation of the host, Dialog Axiata. The event, meant to share Google I/O keynote with Sri Lanka's tech community, gathered more than 3,000 people: developers, start-up founders, and other ecosystem stakeholders. Here are our three highlights from the event.
1. Ideamart: when a mobile operator becomes a central tech ecosystem catalyst
"When I see this crowd of 3,000 people, I see the power of the ecosystem" said Roshanth Gardiarachchi, the head of Dialog Axiata Ideamart when addressing the audience of the event. Founded in 2012 in order to open Dialog's APIs to third parties and local start-ups (see our report: APIs: A bridge between mobile operators and start-ups in emerging markets), Ideamart has become a key enabler within Sri Lanka's tech ecosystem. Roshanth also announced that after a successful partnership settled in August 2016 with Hutchinson Telecommunication (Sri Lanka's fourth largest mobile operator), Dialog Ideamart had signed a similar agreement with Airtel. In doing so, Dialog Ideamart is now allowing local entrepreneurs plugged to Ideamart's APIs to reach both Hutchinson and Airtel's customer bases: close to 5 million mobile connections, beyond Dialog's 12 million strong customer base.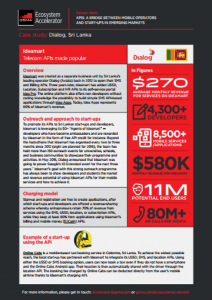 It was quite unique to see a mobile operator gathering more than 3,000 developers and tech entrepreneurs in partnership with Google Developer Group Sri Lanka, making the event the largest Google I/O Extended event after the original one hosted simultaneously in California. Today, beyond their impact by opening their APIs, Dialog and Ideamart have truly become a platform for local start-ups with a real approach to support very early stage entrepreneurs.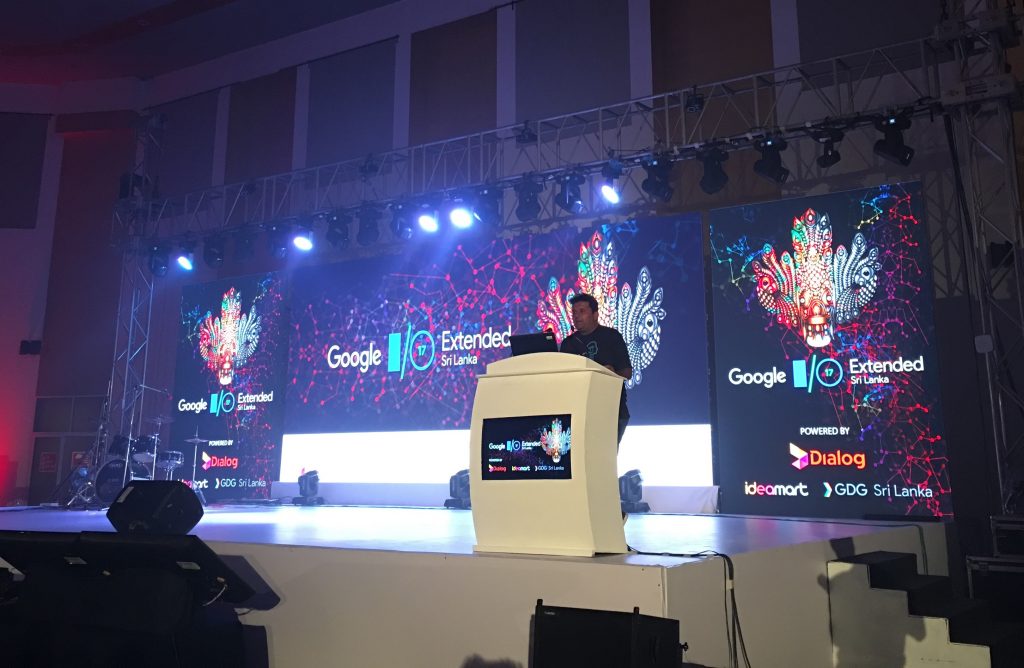 2. GSMA Ecosystem Accelerator Innovation Fund: calling start-ups from Sri Lanka
Our participation in the event was an opportunity to directly engage with hundreds of Sri-Lankan start-ups and invite the eligible ones to apply to the second round of the Ecosystem Accelerator Innovation Fund between 1st June and 16th July 2017. While on stage, we shared the key criteria of eligibility for the fund:
Post revenue start-ups from Africa or the Asia Pacific…
…that leverage mobile technology (and are interested to work with mobile operators),
…have a strong local socio-economic impact,
…and fall in one of the two innovation focus areas: sharing economy and/or services for SMEs.
Beyond the funding itself, this innovation fund aims at offering enrolled start-ups an opportunity to partner with mobile operators in their markets.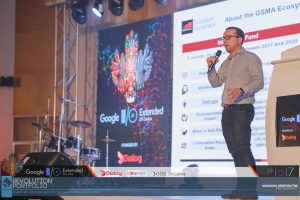 3. Meeting Sri Lanka's young but extremely dynamic tech space
With the support from Dialog Ideamart but also from other local ecosystem catalysts like Mangala Karunaratne (CEO and founder of Calcey Technologies) or Chalinda Abeykoon (CEO and founder of Crowdisland), we took advantage of this visit to Colombo to meet directly with a number of start-ups, all leveraging mobile technology to tackle local challenges. Among them was SipLo, a digital tutoring platform that matches University students with spare time with the several hundreds of thousands of high-school students applying every year for the university enrolment exam.
Sri Lanka's ecosystem is indeed young but several recent success stories have driven a strong interest for entrepreneurship among local developers and students; both men and women (Google Developer Group Sri Lanka team shared on stage that more than 30% of the participants at their regular developer events are women). Among these successful start-ups we had the chance to meet the teams of Arimac (design and digital media development start-up) and HypeHash (a social shopping and on-demand merchandising service) both now expanding outside Sri Lanka.
The dynamism and enthusiasm around the powerful opportunities derived by mobile and tech in Sri Lanka is really striking and there is no doubt that Colombo will become a key tech hub in Emerging Asia in the coming years.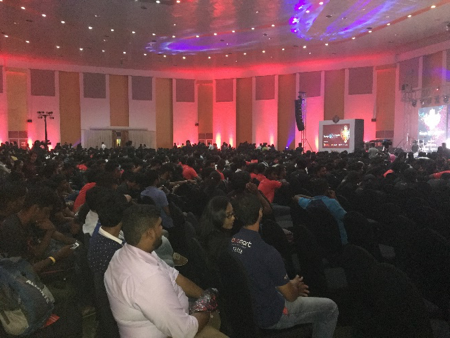 We would like to thank Roshanth Gardiarachchi, Shafraz Rahim and the entire Dialog Axiata Ideamart team for putting together this event and allowing us to take part and engage with Sri Lanka's tech ecosystem.