The GSMA Digital Utilities programme was pleased to join water and sanitation professionals from over 130 countries at World Water Week in Stockholm from 23 August to 1 September.
We contributed to the conversation by hosting two virtual sessions. The first session on digital innovation as a driver of private investment in water was co-convened with Aqua for All, and the second session on digital adoption by water utilities in low- and middle-income countries (LMICs) was co-convened with the World Bank's Global Water Practice. Innovative financing, public-private collaboration and digital innovation have been central themes for our programme's work in the water sector, so we were excited to deepen our engagement, and inform our action plan for our continued support of the sector.
We also had a great time reconnecting with old friends in person, making new connections, and seeing 'virtual connections' in-person for the first time. It was particularly great to meet with members of the WASH Funders group, a coalition our Digital Utilities programme recently joined, aiming to promote regular information exchange, peer-to-peer learning, and coordinated actions among funders in WASH.
In this blog, we share some key take-aways from our World Water Week sessions, our impressions from the wider conference, and what's next for our work in water and sanitation.
Digital innovation as a driver of private investment in water
We were excited to co-convene a session with Aqua for All on the role of digital innovation as a driver of private investment in water. The session drew on the GSMA's, and Aqua for All's, experience as funders in the sector, but also aimed to highlight innovative financing approaches by 'unusual suspects' in the water sector such as mobile operators, commercial banks, and private sector innovators. Evelyn Holland, who co-authored a report on blended finance solutions to scale water investments in LMICs, provided the opening keynote and set the stage for the panel discussion. Evelyn highlighted the 200 billion annual funding gap that exists in the water sector, and what role different funders and donors can play across various types of water sector inventions based on their scale, impact and underlying risk.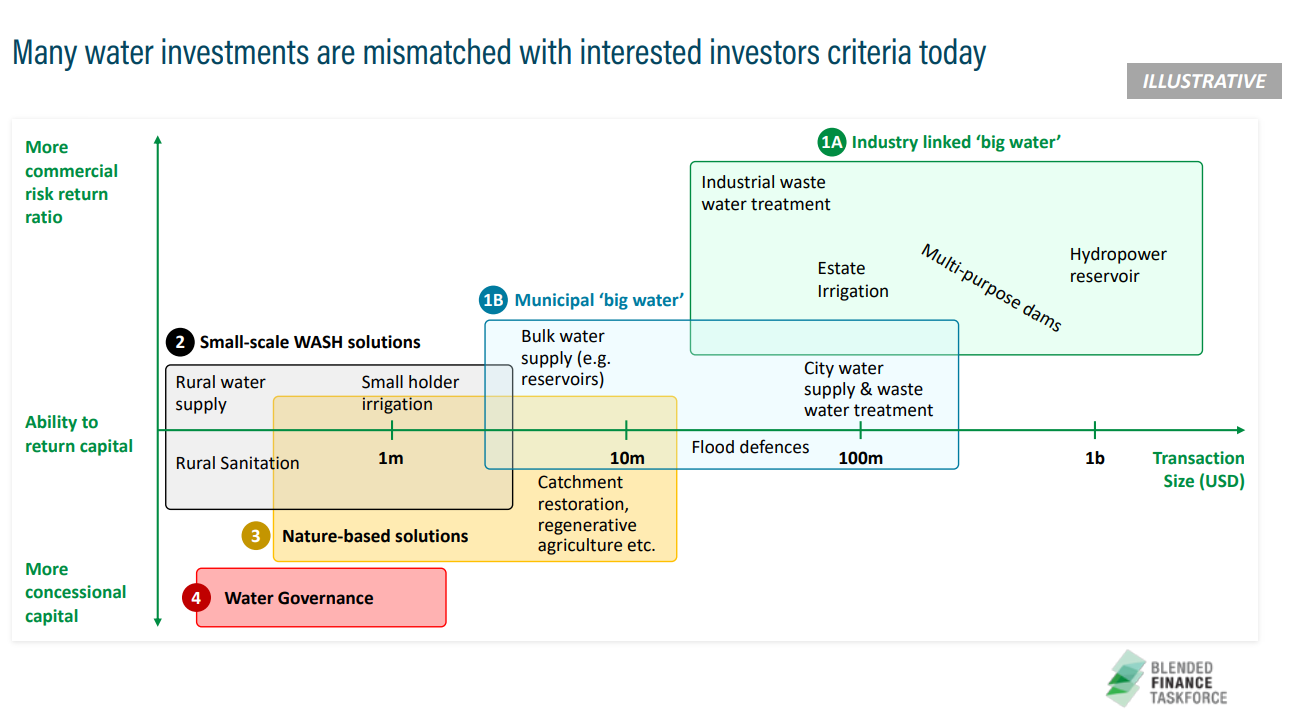 Source: Mobilising Capital for Water: Blended Finance Solutions to Scale Investment in Emerging Markets
During the panel discussion, Isaac Kabutha from Safaricom's IoT team stressed that Safaricom is focussed on building winning partnerships with water utilities, as well as learning from some of their pilots in the sector. Kabutha also stressed that the commercial return associated with interventions, such as smart metering, is not just getting about technology to work but most importantly about adoption at scale.
Kennedy Mubita, a commercial investor focussed on water through SC Ventures, made the case for more granular data and risk profiles for different stakeholders and delivery models across the water sector. They would enable investors to better evaluate and differentiate between opportunities within the sector. Digital innovation is a key catalyst for this, as it can generate valuable data to inform risk profiles. This has enabled a new crop of funders, from commercial banks, to venture funders, to mobile operators to become more involved in the sector. By supporting the adoption of digital solutions in the water sector, investors also support the wider operational efficiency and ability of utilities to attract financing.
Private sector innovator Gregoire Landel, the CEO of CityTaps, emphasises that this rise in catalytic funding in the sector is absolutely critical to enable innovators like CityTaps to deliver impact at scale, but also for utilities to attract adequate financing to adopt these solutions. Currently, few technological solutions, such as meters, are tailored to the realities of LMICs, and more hardware offerings (as well as the underlying software packages) need to be designed specifically to address the sector's challenges there.
Pithon Mutiga, Senior Manager for partnerships at National Bank of Kenya (NBK), highlighted why National Bank as a commercial lender sees an opportunity in financing the sector. To alleviate the local providers' financial struggles and support them in establishing a sustainable WASH system, NBK, in partnership with Aqua for All, has launched Majikonnect, a Kes.5 billion Water, Sanitation and Hygiene (WASH) Financing programme. It is aimed at micro, small and medium enterprises, including vendors, technology providers, and various WASH suppliers. It has recently received an additional $10 million from global asset manager, WaterEquity, to boost the financing capabilities of the Majikonnect programme further.
As a programme, we have touched on some of these points in our recent contribution to the Stanford Woods Institute's Water Data Dialogue series, which focussed on how digital solutions can help attract innovative financing in urban water service delivery. To deepen these insights further, we will soon be conducting a more extensive research project on the link between digital innovation and innovative financing across the utilities sectors. Feel free to get in touch with us if you'd like to learn more on this.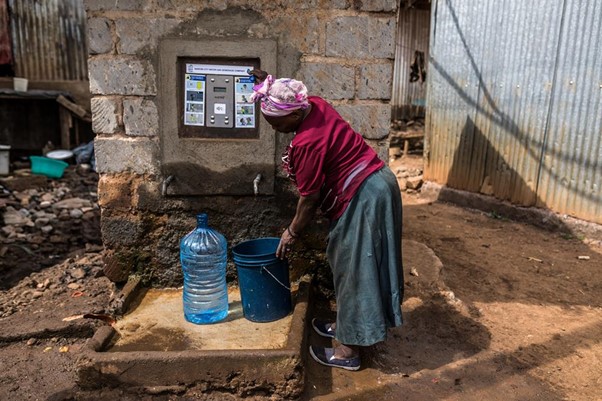 Digital adoption by water utilities in LMICs
Together with the World Bank Global Water practice, we hosted an online session on the digital adoption by the water utilities in LMICs. Dr Samuela Guida, Strategic Programmes and Engagement Manager at the International Water Association (IWA), highlighted the IWA's pioneering research on water utility digitalisation (visit the IWA Digital Transformation Hub for more), and how its working with the sector to share learnings and drive adoption – specifically through the IWA Digital Water Steering Committee.
Our Director, George Kibala Bauer, presented findings from our report on the digitalisation journey of Kenyan water utilities, which we delivered in collaboration with Water and Sanitation for the Urban Poor, and WASREB. Among other things, the report highlighted that digitalising core functions, such as metering and billing, as well as customer relationships can deliver quick wins, which in turn can build momentum for other digitisation priorities.
Jean-Martin Brault, Senior Water and Sanitation Specialist with the World Bank, showcased the results of a global survey on digital maturity of water utilities that was conducted in partnership with the IWA, and our GSMA Digital Utilities programme. The survey findings stressed the need for utilities to share more insights and data about best digitalisation practices, as many utilities digital adoption journeys often take place in the context of lacking information about the developmental and commercial returns of different technological interventions.
These points resonated with the panel, which featured speakers from the Water Services Regulatory Board (WASREB) of Kenya, National Association of Water and Sanitation Entities (ANEAS) of Mexico, Malindi Water, a water utility in Kenya, and Imagine H2O, an international start-up accelerator for the water sector. The Kenyan experience as illustrated by Priscilla Oluoch, Head of Sanitation Services and Programmes at Malindi Water, highlights how utilities can take incremental steps towards digital adoption, and which interventions should be prioritised, but also which tangible benefits can be realised by digital adoption. Eng. Peter Njaggah, the Director of Licensing, Standards and Advocacy at WASREB highlights how digital adoption is critical for utilities to reach the non-revenue water, commercial sustainability and service extension targets set by the regulator. WASREB has also proposed to review its consumer engagement guidelines to incorporate regulatory enablers for digitalisation of utility core functions geared towards enhanced customer experience.
Both Priscilla Oluoch, and Hugo Rojas, the General Director of ANEAS, stressed that digital adoption is not just about technology and hardware adoption, but more importantly about people and processes. Utilities, with the support of associations, regulators, and donors, need to ensure that there is employee buy-in for digital adoption, and build capacity for staff to adopt these solutions. It is also critical that digital adoption is seen as a utility-wide imperative, rather than being siloed in a few departments.
From a funder and private innovator perspective, the President of Imagine H2O, Scott Bryan, emphasised that there is tremendous, unmet demand for private sector innovators to support utilities in their digital adoption journeys, both among medium-sized utilities in rich countries, or utilities in LMICs. To support more rapid deployment, utilities need to find more effective pathways to work with private sector innovators, and there needs to be more financing available to support the scale up of utility-private sector innovator partnerships.
All panellists stressed that collaboration across the water, as well as wider technology, sectors is crucial to create an ecosystem that encourages learning and cooperation and provides utilities and investors with better evidence on the impact of different digital product and service offerings.
The GSMA is committed to continue to support utilities across LMICs in their digital adoption journeys through a range of activities:
The GSMA's funding of innovation continues in this area. In Nepal, we are supporting Diaylo to develop and deploy IoT and customer engagement tools, and in India we are supporting JanaJal to deploy a mobile water ATM solution.
In partnership with the World Bank and International Water Association, we have conducted a rapid global survey of digital adoption by water utilities. This exercise opened several relevant research pathways to deepen our collaboration and research in this area. Stay tuned for an upcoming blog series in collaboration with the World Bank, which will highlight insights from the survey and from our work more broadly.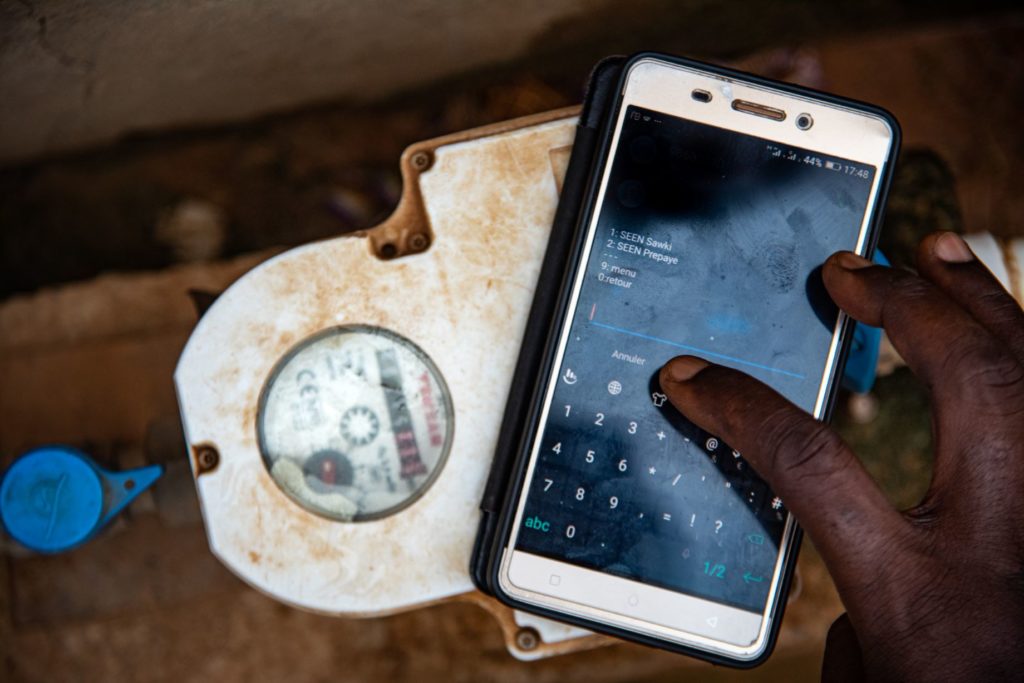 The road ahead – building on our work on partnerships, finance, and digital innovation
As a Digital Utilities programme, we're focussed on supporting urban resilience in LMICs by enabling access to essential utility services through digital solutions and innovative partnerships. It was great to see that themes such as digital solutions, public-private collaboration, and innovative financing were central to, not just our sessions, but to the conference's wider programme and agenda. We especially enjoyed sessions on Public-Private Partnerships to Achieve Citywide Inclusive Sanitation and Using Data-Driven Management to Improve Water Services in Haiti.
The public-private partnership theme has become central to our programme's work in particular. Cities in LMICs are home to over one billion people lacking access to affordable, reliable, safe, and sustainable utility services, such as water and sanitation. This urban service gap is being exacerbated by rapid urbanisation, climate change and widening inequalities posing complex challenges to city authorities, municipalities, and utility service providers. Partnerships between start-ups and the public sector have emerged as an innovative and impactful way to address critical gaps in essential urban services – particularly when it comes to reaching low-income urban populations in informal settlements. They have the potential to combine the technology, innovative financing, and agility of start-up ventures with the public sector's scale, service mandate, and resources. It is great to see container-based sanitation service providers and former GSMA Innovation Fund grantees, Loowatt and Sanergy, as well as wider container-based sanitation alliance members partner with large and intermediary cities in countries such as Kenya, Uganda, South Africa, and Madagascar. We will shortly be publishing a suite of resources on start-up – public sector partnerships. This will include a toolkit on start-up – public sector partnerships and a web 'hub' and specific resources for start-ups on approaching public sector partnerships in the utilities sectors. The conference also highlighted how critical it is that the water and sanitation sectors are adequately understood, and prioritised when it comes to climate change mitigation, adaptation, and resilience. There are many obvious intersections between WASH and climate, but more research is needed to deepen our understanding of some of the less apparent priorities of action, and more advocacy is needed to ensure that WASH is prioritised and included in wider climate change agenda. Together with the GSMA Climate Tech programme, we believe that there are many exciting opportunities for digital innovation and are looking forward to continuing to expand our work in this area.
The Digital Utilities programme is funded by the UK Foreign, Commonwealth & Development Office (FCDO), and supported by the GSMA and its members.