ReCircle, a brand of Swachh Sustainable Solutions, are building a digital platform that aggregates the collection and processing of dry waste to sell Extended Producer Responsibility (EPR) credits to businesses, such as Hindustan Unilever Limited, and Dabur in India.
Low-value, non-recyclable plastics – such as food packets, sachets, wrappers – are most often dumped in landfills as there is no value attached to collecting this waste. This is a missed income opportunity as the Indian EPR guidelines require medium to large companies producing non-recyclable waste to recover them to reduce environmental damage. Companies producing plastic waste don't have a proper channel to recover their waste to meet their sustainability commitments or to comply with Indian EPR guidelines. ​Also, traditional dry waste collection (household-level) systems and processes in India are highly fragmented and disorganised. 
The GSMA is supporting ReCircle to digitise their existing dry waste supply chain from collection to processing to enable transparency and drive operational efficiencies in waste management. The ReCircle platform being built will bring together individual household-level waste collectors (also known as raddiwallas/ kabbadiwalas in India), large-scale waste aggregators, recyclers and processors and will be launched across India digitising ReCircle's existing supply chain across 102 cities, towns and villages.
We caught up with Rahul Nainani, ReCircle's CEO and Co-Founder, to discuss his expectations for how their solution will evolve of the coming years.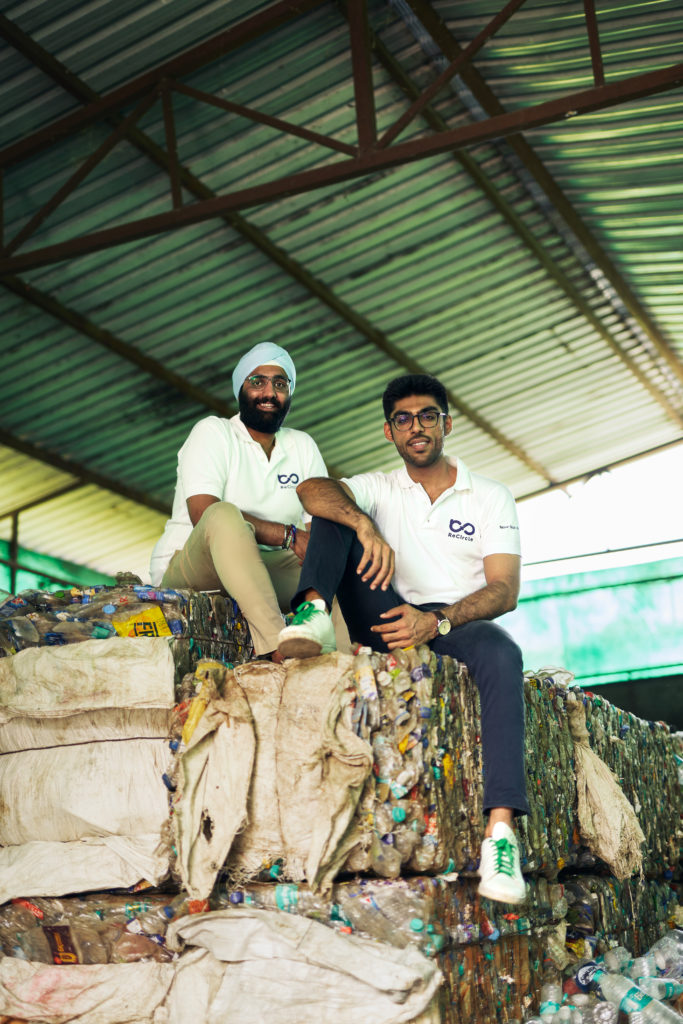 What need does ReCircle cater to?
ReCircle was founded to address the urgent need for resource recovery, i.e. efficient waste management, in India. India has been importing international waste into the country to feed its recycling industries, even though the nation generates 3.5 million tonnes of waste per year. ReCircle was instituted to identify, collect, sort, and process this waste, which ordinarily would land up in our already overflowing landfills and polluted oceans.
At ReCircle, we have built an ethical and traceable reverse supply chain for waste, especially plastics. We achieve our vision by partnering with local waste-collectors, who help us collect, sort, and pre-process the recovered materials, following which the material is further channelised to authorised recyclers/processors.
What is commonly perceived as 'waste', we identify as an untapped resource. At ReCircle, we know that waste has inherent, yet-to-be harnessed environmental, economic and social value, capable of large-scale impact. Towards that aim, the recovered material that flows through our supply chain is sold as plastic credits to help businesses go plastic-neutral, as well as to enable them to adhere to mandatory compliance measures, such as the EPR policies.
Previously, the waste we handled would be tracked through copious amounts of offline documentation and paperwork; our operations were resource intensive. With the support of the GSMA Innovation Fund, we are in the process of digitalising the supply chain, creating platforms for each stakeholder:
The Recircle Mobile App for household level waste collectors that streamlines pickup requests and digital vouchers/ payments;
The ReCircle App and dashboard for waste aggregators that helps track waste received, segregated and ready for processing;
The ReCircle processor dashboard to verify material received by them and issue EPR certificate against the material received; and
The ReCircle platform and dashboard for clients (businesses) to have real-time visibility on the waste being recovered. Clients will have access to the volume and source of the waste being collected.
Through these combined, we can track the chain of custody of the material, which offers us credibility and helps us in scaling our operations.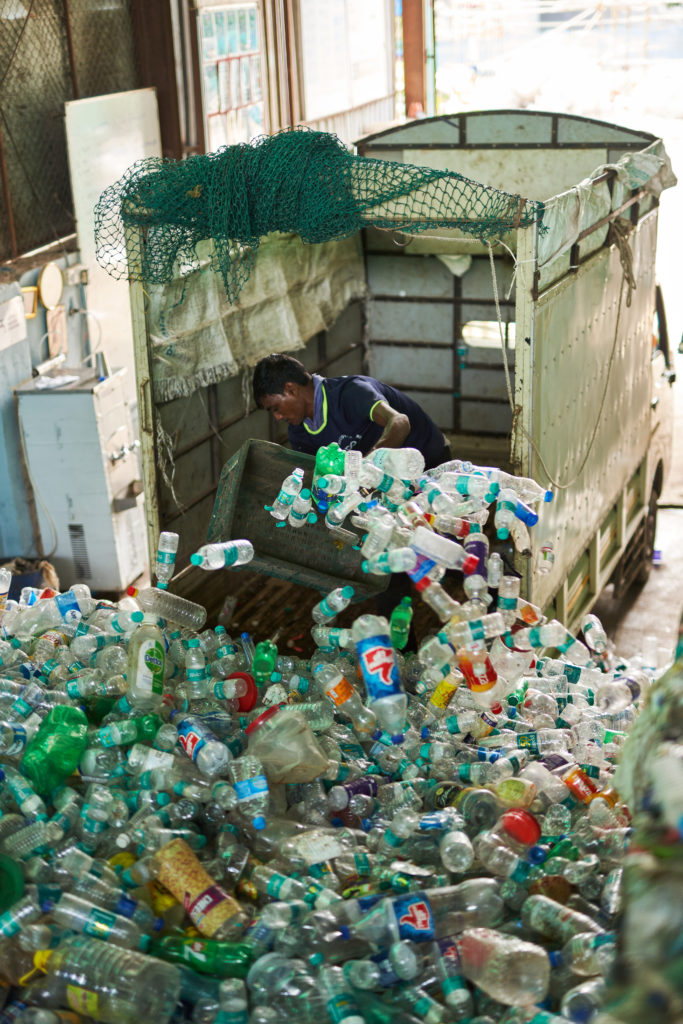 What are the challenges you expect to encounter in deploying the solution and with digital adoption?
We expect to face some amount of pushback with the adoption of our digital solutions (mobile app, dashboards), given we work with waste collectors and aggregators from across India meaning that they have different cultural backgrounds and may speak different languages. To ensure smooth uptake of our digital services and tools, ReCircle will ensure user preferences and feedback are incorporated during product development. The tools will be available in local Indian languages as we scale-up across the country.
Another challenge is keeping up with the ever-evolving Plastics Waste Management Policy in India. To ensure ReCircle is ahead of the curve, we are looking to develop our own plastics standards that provides our clients with visibility of how the waste is sourced and recycled.
What are you expecting to learn through the GSMA project?
The digitalisation of our supply chain will offer us new insights on our customer demographics and our operations. We will have access to data parameters such as the number of collectors in a location, waste generation of a city, distance between collectors and processors, quality and quantity of waste collected, and the number of registered recyclers in a state. We shall use this information to make strategic decisions on how to grow the business further, be it new verticals that should be introduced, or to scale. Digitisation will also demonstrate impact and traceability to clients, that will help scale the business.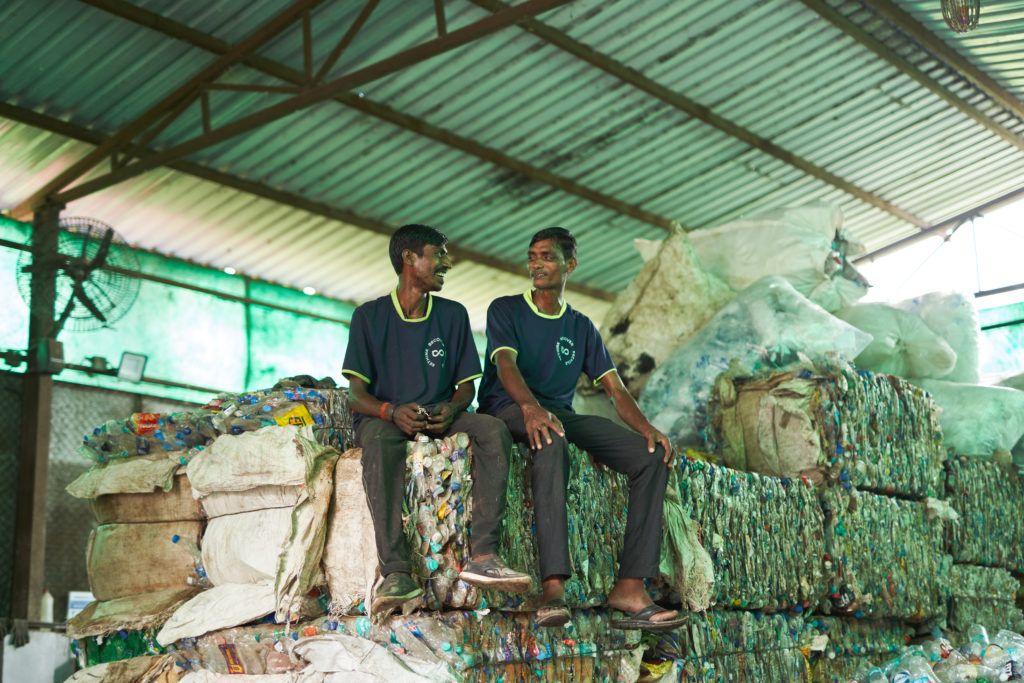 How do you see your business model evolving?
We currently track the waste recovered from the source of collection to the point of processing. This transparent and credible supply chain enables us to sell our recovered resources as plastic credits to businesses. Our future aim is to evolve towards a more complete ethical circularity, whereby we shall track the material even after recycling into the brands supply chain, as an ethically sourced, traceable recycled plastic. We envision facilitating a closed loop system, where the 'recovery aspect' of waste management will be transcended by sustainable packaging design at source.
What partnerships have you formed, and what partnerships do you hope to form in the near future?
ReCircle is an inclusive, social enterprise. We have created robust partnerships with different stakeholders in the ecosystem, beginning with the pre-existing infrastructure of plastic-collectors across India, to the largest fast moving consumer goods (FMCG) corporations in the nation. We are eager to explore partnerships with organisations in Europe and the US who would like to invest in our ethically recycled plastics or plastic credits. We believe that the western market is ready to adopt systemic change on a grassroot level. Participating businesses will spearhead multifaceted impact – environmental, economic, and social.
We also hope to build meaningful collaborations with impact investors who will enable us to scale our vision and explore additional avenues of impact. ReCircle facilitates tangible environmental impact by reclaiming waste from further contaminating our natural world, we assist economic impact by repurposing this waste and transforming it into raw materials which can be sold. We nurture social impact by transforming the lives of our otherwise marginalised waste-workers, by providing them with fair wages and dignity of labour.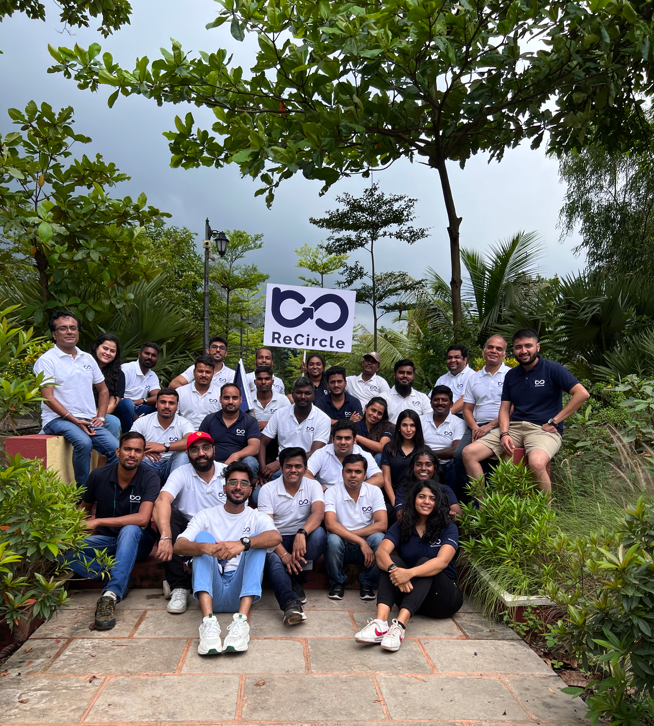 What needs to happen to make your service scale and become sustainable?
ReCircle is currently present in 102 locations across India, and to date we have recovered over 46 million kilograms of waste. With the GSMA grant, we will be able to scale our service even further, due to the digitisation of our supply chain. This will also enable us to forward and backward integrate in the supply chain, whilst also vertically integrating into other scrap materials such as paper, glass, and cloth waste.
We are currently raising a pre-series A round, which will be used for developing our tech platform, growing our partner-network and bolstering our team. This funding will help us scale our processing rate from 15 million kilograms a year to over 100 million kilograms a year.
THIS INITIATIVE IS CURRENTLY FUNDED BY THE UK FOREIGN, COMMONWEALTH & DEVELOPMENT OFFICE (FCDO), AND SUPPORTED BY THE GSMA AND ITS MEMBERS.