Since the GSMA mAgri Programme started 10 years ago in 2009, not only has our team of experts grown, but also the complexity and range of our supported projects has broadened.
Over the last decade, we have generated countless insights and resources from across many developing markets. Building on the results of the four VAS services developed under our early mFarmer initiative, the follow-up mNutrition Initiative Challenge Fund launched in 2014 supported a further six operators to build scalable, engaging mobile solutions for agriculture; to date these services have reached over 11m smallholder farmers and the number of users is still growing!
It has been a great personal experience during this time to play a part in the Programme's evolution and experience first-hand how innovative technology has become accessible to stakeholders supporting smallholder farmers in sub-Saharan Africa and Asia.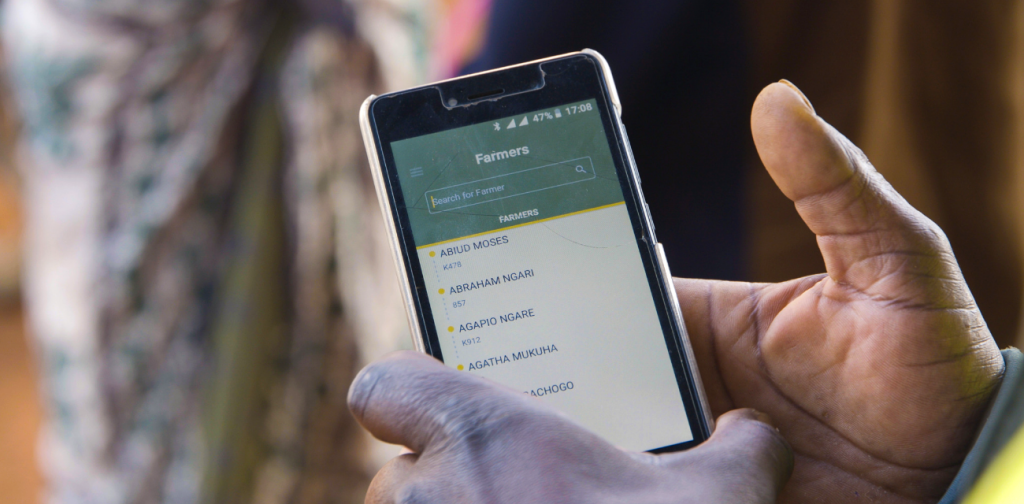 Programme Update
To reflect the growing interest and crowding-in of technologies and platforms, we are pleased to announce that going forward the mAgri Programme will be known as the GSMA AgriTech Programme.  While mobile technology remains at our core, the new branding better reflects our support and interest in the vast range of technologies and services being deployed to support smallholder farmers and increase their productivity and financial inclusion.  For instance, we have seen how innovations in mobile IoT and big data can be used to build climate resilience.  In addition, we are working with enterprise solutions to digitise last mile agricultural value chains; here are just two examples from the dairy industry in Kenya and one of our recent engagements in Ghana with cocoa buyers.
Launch of our new Innovation Fund
In parallel to highlighting this rebranding, the GSMA AgriTech Programme is also excited to announce the launch of our latest Innovation Fund for the Digitisation of Agricultural Value Chains, funded by UK Department for International Development (DFID).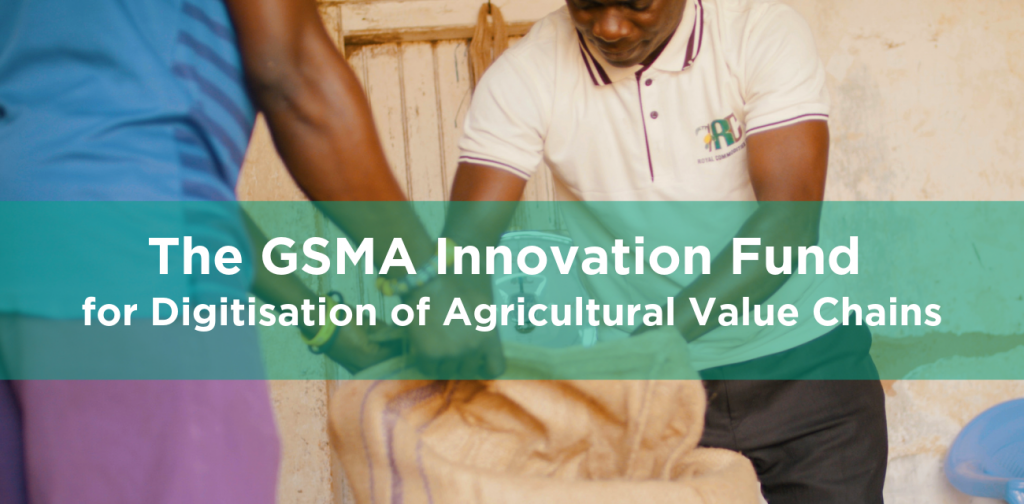 The Fund is open applications across two categories:
Mobile Money Driven category: Open to mobile money providers in partnership with AgriTech vendors who are developing, implementing, launching and/or scaling enterprise services (B2B2C) which digitise the agricultural last mile procurement and communication with smallholders.
Data Driven category: Open to AgriTech organisations who have already scaled a last mile agriculture digitisation service, established a model for generating digital farmer records, and explored linking farmer records with financial service providers.
The Fund prioritises enterprise services targeted at organisations procuring from smallholders with the focus on those living on less than $2 per day.  Enhancing service offerings through a holistic bundle is encouraged and this could involve climate smart advisory, hyper-local weather forecasts or data-driven agriculture to name a few.  With the abundance of innovative technologies now available we are looking forward to seeing how mobile money providers and AgriTech vendors can come together to deliver impactful services for both agribusinesses and smallholder farmers.
The Fund will make up to eight grants available to support the delivery and scaling of enterprise services (B2B2C) which digitise the agricultural last mile procurement and communication with smallholder farmers. The Fund is particularly focussed on how digital profile data can be leveraged to deliver financial and associated services. A common entry-point is digitising the procurement and payment interface between agribusinesses and smallholders.
The Concept Note window is now open and submissions will be accepted up to Wednesday, 31 July 2019.
For full terms and conditions and how to apply, visit our Innovation Fund page. An Innovation Fund guidance webinar for interested applicants will take place on Thursday, 27 June. Register here.
Good luck with your application!
Finally, we hope to see many of you in Kigali, Rwanda for M360 Africa where the team will be on hand to talk all things AgriTech!